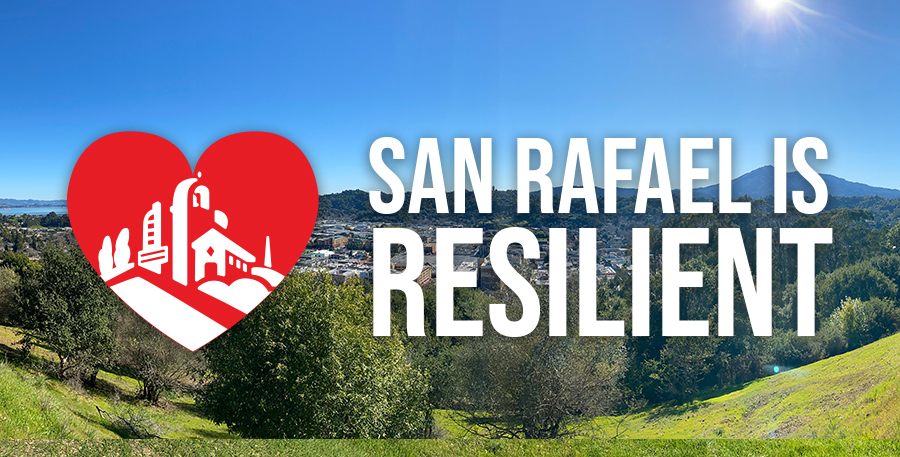 Yesterday, Marin County was cleared to take another step forward in reopening following an appeal to the California Department of Public Health.  Based on the most recent local coronavirus metrics, the State of California has downgraded the risk level assigned to Marin from "widespread" to "substantial," which allows more doors to open in businesses and schools. 
The primary changes allowed under the state order as Marin moves into Tier 2, "red" status: 
Retail establishments are allowed to open indoors at 50% capacity

 

Indoor malls are allowed to open at 50% capacity

 

Personal care services are allowed to open indoors (personal care services are defined as esthetics, skin care, cosmetology, electrology, nail services, body art professionals, tattoo parlors, piercing shops, and massage)

 

Museums are allowed to open indoors with 25% capacity

 

Places of worship are allowed to open with 25% capacity or 100 people, whichever is fewer

 

Movie theaters are allowed to open indoors with 25% capacity or 100 people, whichever is fewer

 

Gyms are allowed to open indoors with 10% capacity

 

Restaurants are allowed to open indoors with 25% capacity or 100 people, whichever is fewer

 
A full list of changes to business sector guidelines have been updated on the Marin Recovers website. All open businesses must complete a COVID-19 Site-Specific Protection Plan prior to reopening.  
Marin must remain in (Red) Tier 2 for two consecutive weeks before schools could potentially reopen.  Fifteen local schools already have Public Health permission to reopen September 8, through a special waiver. Schools must follow State and Marin County Public Health guidance when they reopen. 
---
Open Restaurant Map
Our Open Restaurant Map has been viewed over 8,000 times! Given the move to Tier 2, the map now includes an option for "indoor dining." Restaurants in Marin can manage their own listings to reflect the type of dining they're offering. Check back often—some establishments may not be immediately offering indoor dining, but they may soon! 
---
Legal Service
s
for
 Low-
income
 Renters
—Update 
Yesterday morning, the Marin County Board of Supervisors approved: 
An agreement with 

Legal Aid of Marin

, in the amount of $310,000 to provide legal services to low-income renters; and 

 
An 

additional $90,000 in additional support for mediation services through the 

District Attorney's Consumer Protection Unit

 to provide neutral mediation services to landlord and tenants to help reach agreements for rental repayment or rental modification prior to any potential eviction procedures.

 
A combined total of $100,000 was contributed by all Marin cities and towns in support of these legal services to support tenants and landlords. The County eviction moratorium, which protects tenants from being evicted due to non-payment of rent as a result of the pandemic, is set to expire September 30, 2020. The services provided by Legal Aid of Marin and the District Attorney's Consumer Protection Unit are available to tenants who have incurred back-rent due to non-payment as a result of the coronavirus pandemic.  
On Thursday, September 17th at 6pm, Canal Alliance is hosting a Facebook Live event with Legal Aid of Marin. They'll talk about immigration rights during COVID-19 and answer community questions live. 
---
Reminders
To report a business in violation of the Public Health Order in San Rafael please email 

SIPviolations@cityofsanrafael.org

.

 

Marin

Together

 is an initiative championing a public-private partnership to bring face 

masks to essential workers living in the Canal neighborhood, made by residents in the Canal—

donate today!

 
The Marin Wildfire Prevention Authority's Citizens' Oversight Committee is accepting new applications for committee members—

apply today!