If there are now 12 million fewer people working in the United States, Downtown Streets Team is a local solution that is reversing that trend.  DST provides a "work experience" program for people experiencing homelessness.  Whether someone has challenges with addiction, mental health, involvement with the criminal justice, or simply long-term unemployment, Team Members volunteer up to 20 hours per week on community service projects in an effort to rebuild their employment history (and their confidence).
The City of San Rafael brought DST to Marin in July of 2013, and this year the League of California Cities and the California State Association of Counties Joint Homelessness Task Force recognized DST as a top five "best practice" for providing innovative services and effective support to individuals in California experiencing homelessness. DST has now helped exactly 100 people experiencing homelessness in Marin regain employment.  Across the Bay Area, they have helped 755 people find jobs.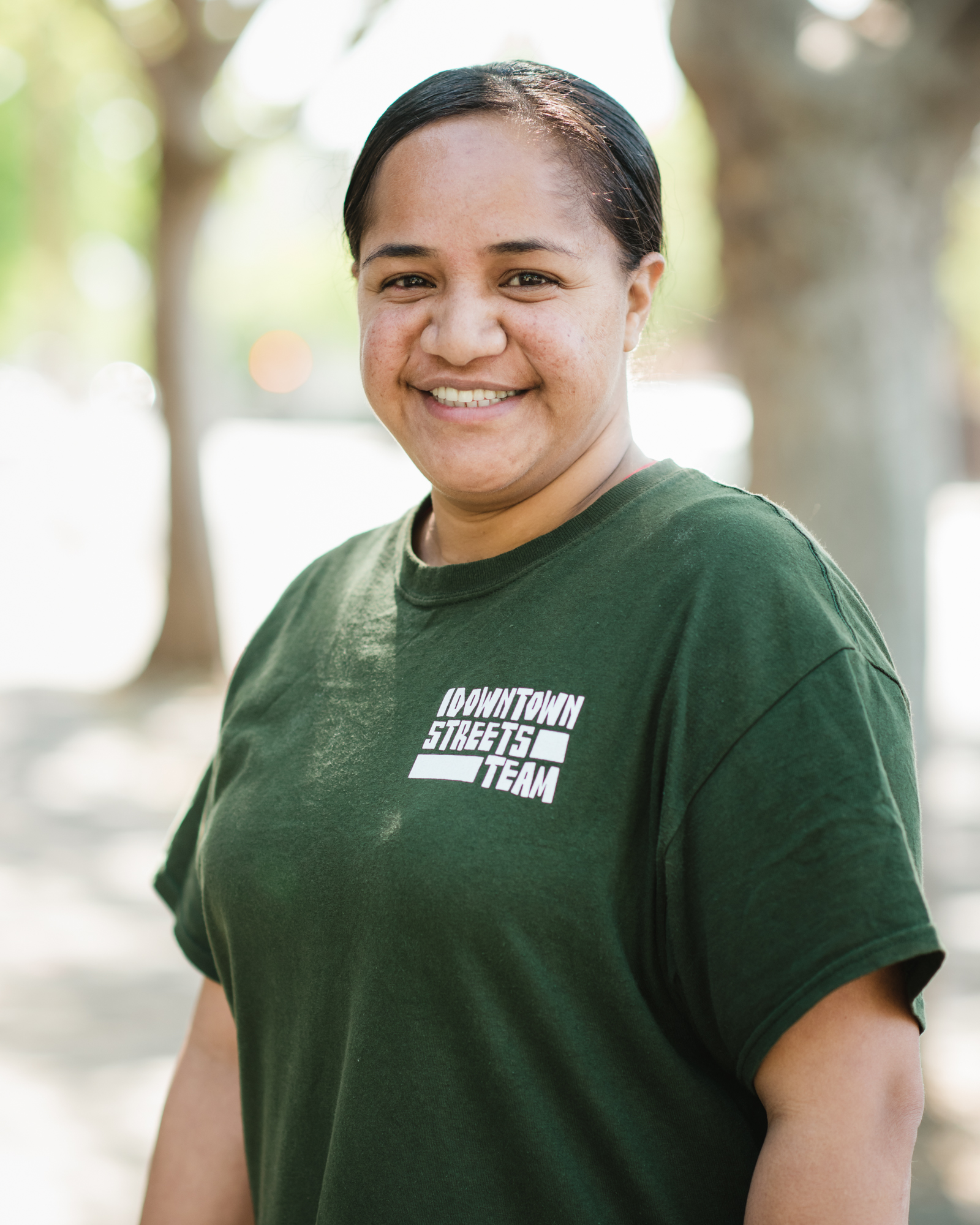 "Through Downtown Streets Team I am getting treatment for my mental health; I'm in counseling and I take my daily medications. I was able to get housing and I just got word that I was hired at a hotel – it is my first job. Downtown Streets Team took me out of my comfort zone and it made me realize that I am somebody. Now I'm self-sufficient and I can be whatever I want." – Lesieli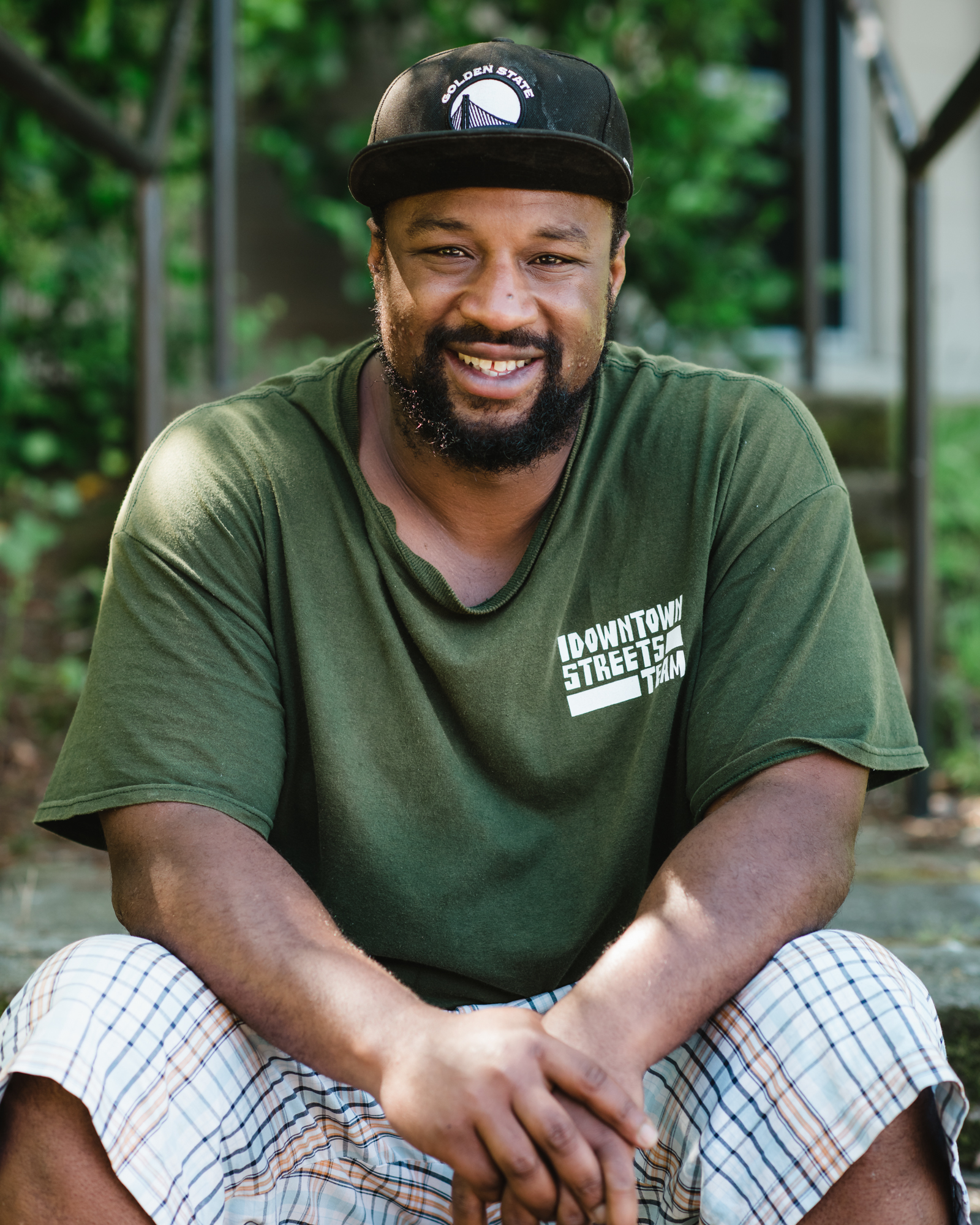 "I feel that it is now easier for me to find a job because I'm more hirable now. I have a commercial driver's license, which definitely makes me qualified to get jobs, but if I didn't have that, then homelessness would definitely make it harder for me to find work. The reason I don't currently work is because I'm homeless. I have no consistent place to leave from and go to after work. Downtown Streets Team has helped me become centered. The services Downtown Streets Team offers through your employment specialist, case manager and therapist have helped me get focus on what it is I really want to do. Downtown Streets Team has given me an opportunity to get real with myself." – Stewart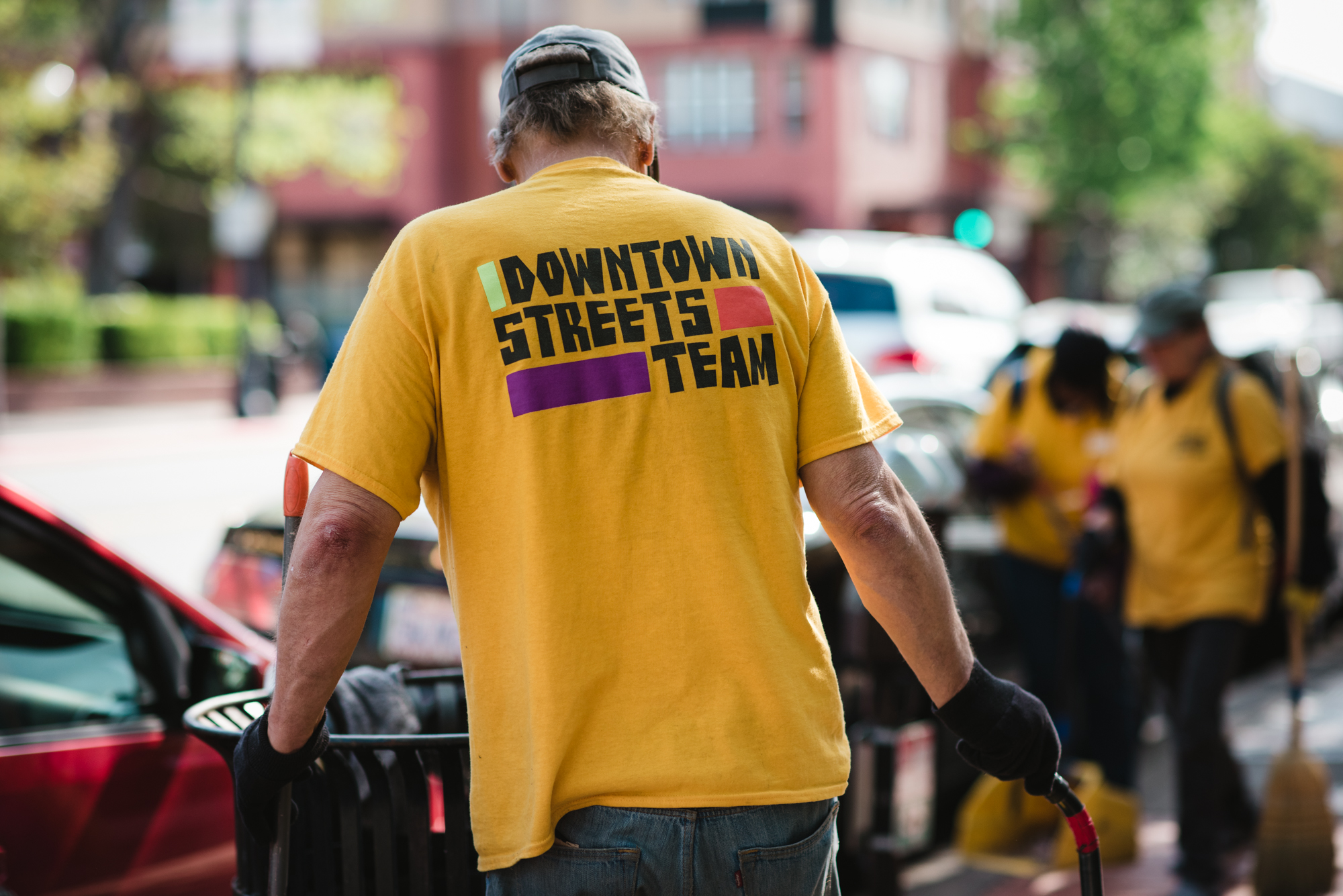 "Homelessness has hindered me from getting a job because having access to a shower has been difficult. I have gone to stores to ask for jobs and the next day when they ask me to come back for a job interview, I smelled like sweat and my clothes were dirty, I hadn't had a haircut in a month so didn't feel comfortable going to the interviews. When I first started with Downtown Streets Team, I was here for 8 months and worked intensively with our employment specialist and found a job." – Jason 
Learn More
You can learn more about Downtown Streets Team by visiting their website.  A special thanks to Pei Ketron for the pictures of the team.