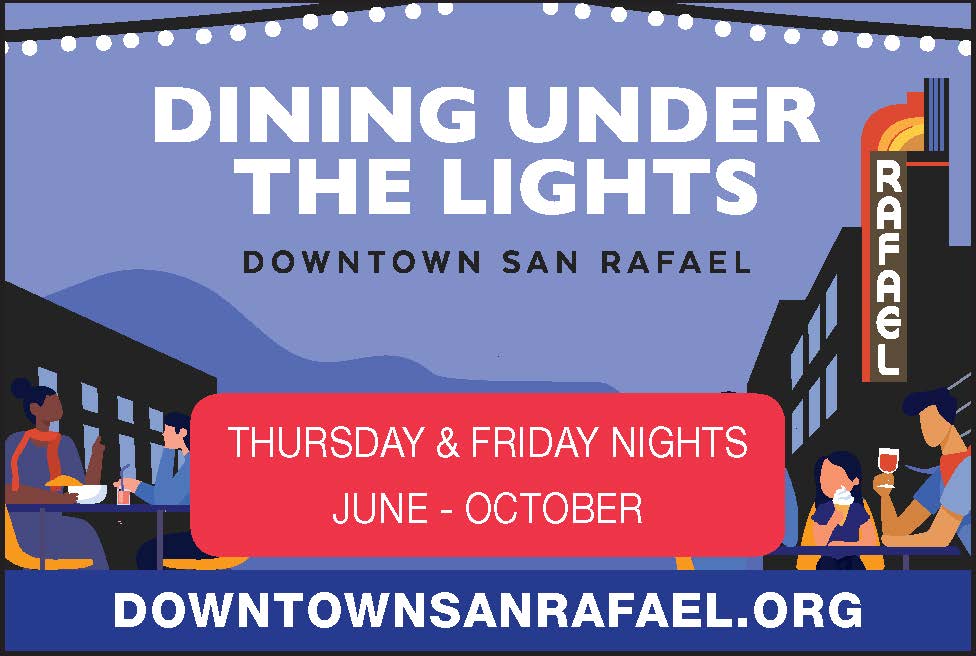 The Dining Under the Lights program has now expanded to Friday nights! It will run every Thursday and Friday night, from now to the end of October. We were able to expand it because of the overwhelming support of the local community in maintaining safe distances and wearing masks, except while eating.
Fourth Street will be closed to traffic for alfresco on-street dining on Thursdays & Fridays from 5–9 pm. Making the best of social distancing, restauranteurs arrange tables on the street for a romantic European feel under the glimmering new overhead Tivoli lights.
Several restaurants and bars are also serving daily meals outside on their sunny sidewalks or patios during their usual business hours and many are still offering take out and delivery. Please check with your favorite restaurant for hours and reservation requirements. "Know before you go!"
Learn more by visiting the Downtown Business Improvement District event page.