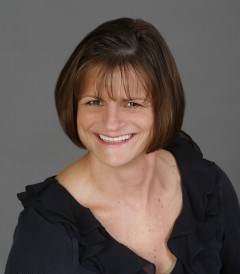 Diane Henderson is a Marin County native and a 25 -year resident of San Rafael who is well known for her volunteer work and civic involvement in the community. While known to be a passionate resident, Diane has had a "quiet touch" in her involvement with and contribution to many of the City's most respected events and activities. Diane's volunteer efforts and contributions are endless. Through the years, Diane has contributed her time to numerous community organizations, non -profits agencies and service clubs that have a mission to help the underprivileged and to create a more livable community. These organizations and agencies include, among others, the Rotary Club of San Rafael, Hospice of Marin, and Big Brothers Big Sisters. Further, she has devoted many volunteer hours to assist local events such as San Rafael's Italian Street Painting Festival.
Diane has made a lasting impression on her continual work with Habitat for Humanity. She has made several international trips with Habitat for Humanity, and is now one of a very few non-medical staff members who travels with Rotoplast, a Rotary-based charity.  These travels have involved Diane helping the neediest of needy — children born into poverty and/or deformities requiring substantial medical treatment.
Diane is an accomplished communicator, judging speech competitions for area high schools and devotes countless hours to coaching teens on improving speech skills.
Diane is well known for a smiling presence and positive outlook. These attributes cast a lasting impression on many of our community members when she served as the President of the Rotary Club of San Rafael.
San Rafael City Council expresses its appreciation for Diane Henderson's efforts on behalf of her community and hereby awards her the Richard P. O'Brien and the Mary Ferrario O'Brien Citizen of the Year Award.