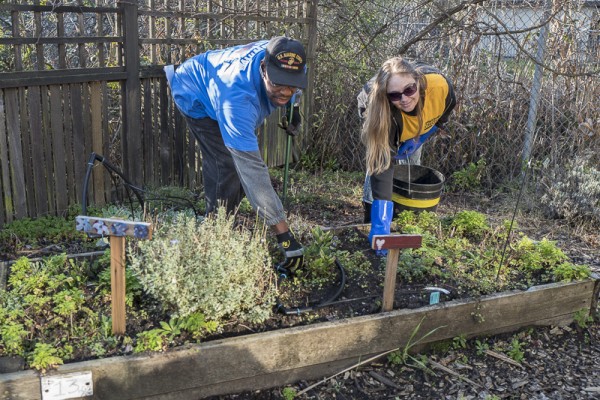 by Downtown Streets Team
Downtown Streets Team is proud to announce its expanded contract with the City of San Rafael to clean Davidson Middle School, the Mahone Creek Trail, Albert Park and the surrounding neighborhoods! The new program comes after months of collaboration with concerned community members, school staff, and city officials and is our direct response to the community's need for a safer, cleaner school environment. Team Members have already begun to work in the neighborhood and can be seen Monday through Friday working from 7am to 11am in the area. One of these Team Members is Nelson Moore, who is actually a Davidson Middle School Alum.
Nelson's Story
When Nelson attended Davidson their mascot was the panthers, it was later changed to the cougars, and he was involved on all the sports Teams. Nelson had lived in Marin his whole life and after his service as a Marine in Vietnam he returned to our community, his home. At this point Nelson faced many personal challenges including drug addiction and eventually incarceration. Like many who have faced such obstacles, Nelson came to Downtown Streets Team to give back to the community and work alongside his peers towards a better future. Today Nelson can be seen tending to the Davidson Community Garden and encouraging other Team Members in his leadership position as a "blue shirt." He explains that when parents and students compliment his work he wants to tell them "This is my school" and his community.