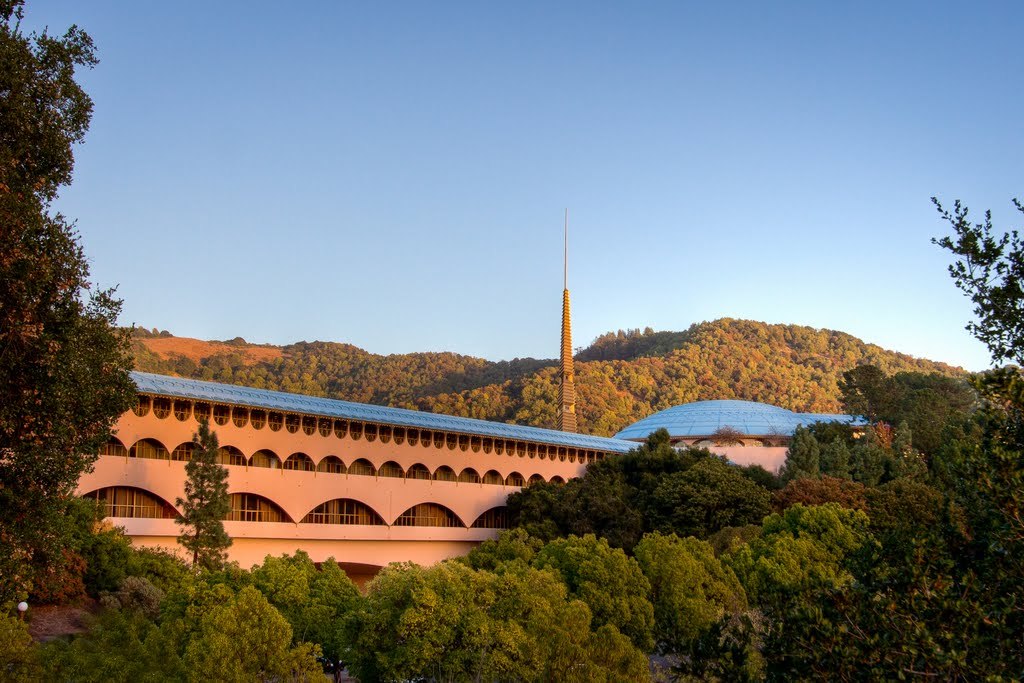 Marin Exhibit Hall Center shelter remains open; donations still not needed
(The following press release came from the County of Marin)
The Marin County Office of Emergency Services and Department of Health and Human Services (HHS) continue to operate a temporary shelter for North Bay wildfire evacuees at Marin Center Exhibit Hall at 10 Avenue of the Flags, San Rafael. On the night of October 11, the center housed 487 individuals. Other known community-operated pop-up shelters across the county, including in Novato and West Marin, housed an additional 191 evacuees.
In addition to meals and basic shelter, County of Marin officials have worked to meet basic needs while providing additional resources to evacuees at the Exhibit Hall shelter. Medical personnel and social workers are on hand to evaluate the medical and resource needs of each individual and/or family as they make plans to return home when officials deem it's safe.
Volunteers from the San Rafael Public Library have provided bilingual storytime, games and crafts for the displaced children. Marin County Free Library personnel are onsite October 12 with two bookmobiles. In addition, County of Marin's employee folk-rock band, the County Crows, gave a live musical performance during the October 11 lunch service. The Information Services and Technology Department set up a bank of computers at the shelter so fire evacuees could check email or kids can watch cartoons.
With the threat of additional evacuation orders, the County of Marin Office of Emergency Services has conducted contingency planning efforts with its partners in Sonoma and Napa counties to best serve those who have been displaced. As the shelter at Marin Center Exhibit Hall is near capacity, the County of Marin is thankful that the Marin County Office of Education, local schools and other municipalities have offered to provide resources should additional evacuees need to seek temporary refuge in Marin.
Marin County Fire Department personnel are contributing to the firefight in Northern California. An unprecedented six strike teams, with five fire engines/vehicles each, have been deployed to assist with the North Bay wildfires. Support from Marin Municipal Water District, National Park Service and all partner agencies have been utilized to ensure adequate staffing is available to combat any fire potential needs within Marin.
"Every fire agency is stretching as far as they possibly can to respond," said County Fire Inspector Dave Carr. "Every possible piece of rolling stock is in use right now while still maintaining an ability to respond on the home front."
AIR QUALITY:
The wildfires are affecting air quality and creating a health hazard in Marin County. Residents should be aware that air quality can change drastically in a short period of time with shifting winds and poor wildfire containment. Marin HHS issued a public health advisory with air quality tips for the general public, outdoor workers, and schools and advice on when to seek medical attention.
DONATIONS:
Clothing, food, household goods and other items are NOT needed at this time. The outpouring of support from the community has been overwhelming and shelters have more supplies than needed. Please do not bring donations to shelter locations.
The Center for Volunteer and Nonprofit Leadership is accepting monetary donations that will directly support the Emergency Volunteer Center and those affected by the fires. Donations are being accepted online.
VOLUNTEER SUPPORT:
Individuals who wish to help should register with the Center for Volunteer and Nonprofit Leadership's website at cvnl.galaxydigital.com. Click on "sign up" in the top right corner. Complete the online form and be sure to select "contact me in the event of a disaster" by turning the toggle on. The organization will contact the volunteer about immediate opportunities to help. Please do not show up at Marin Center without being called and assigned a shift.
EVACUATION ORDERS, SHELTER and ROAD CLOSURE INFO:
There are multiple ways to access the latest information about available evacuation shelters and road closures:
Since cell phone service is limited in many areas, the public is encouraged to text your text your zip code to 888777 to get information such as evacuation orders, emergency shelter locations, and road closures.
The public can call 2-1-1 for evacuation, shelter, and other fire related information, as well as volunteer and donation information. Please refrain from calling 9-1-1 unless you or someone you know is experiencing a life threatening emergency.
The California Department of Transportation (Caltrans) maintains an online map that reflects updated road conditions. Marin County residents are urged to stay off roads and highways as much as possible to help first-responders get to destinations where help is needed.
Information about how to prepare for evacuation can be found at readymarin.org, and details about the wildfires are on the California Department of Forestry and Fire Prevention (CALFIRE) website.
EVACUATING ANIMALS:
Marin Humane will provide emergency boarding options for all domestic animals (cats, dogs, etc.) at its main shelter located at 171 Bel Marin Keys Boulevard, Novato. Additional information can be found by calling 415-883-4621 or following Marin Humane's Facebook and Twitter pages.
REUNIFICATION:
People who safely escaped the fires can let loved ones know by registering with the Safe and Well registry:safeandwell.org.
HOUSING:
Airbnb is offering zero-cost housing from some hosts in Northern California. Check its website to arrange accommodations.
STAY CONNECTED:
For the latest updates on County of Marin's response to the Napa and Sonoma fires, follow on Twitter at @MarinGov or visit the County's website at marincounty.org/news. In addition, Marin residents can sign up for emergency alerts from the County for future disasters and emergencies at AlertMarin.org.