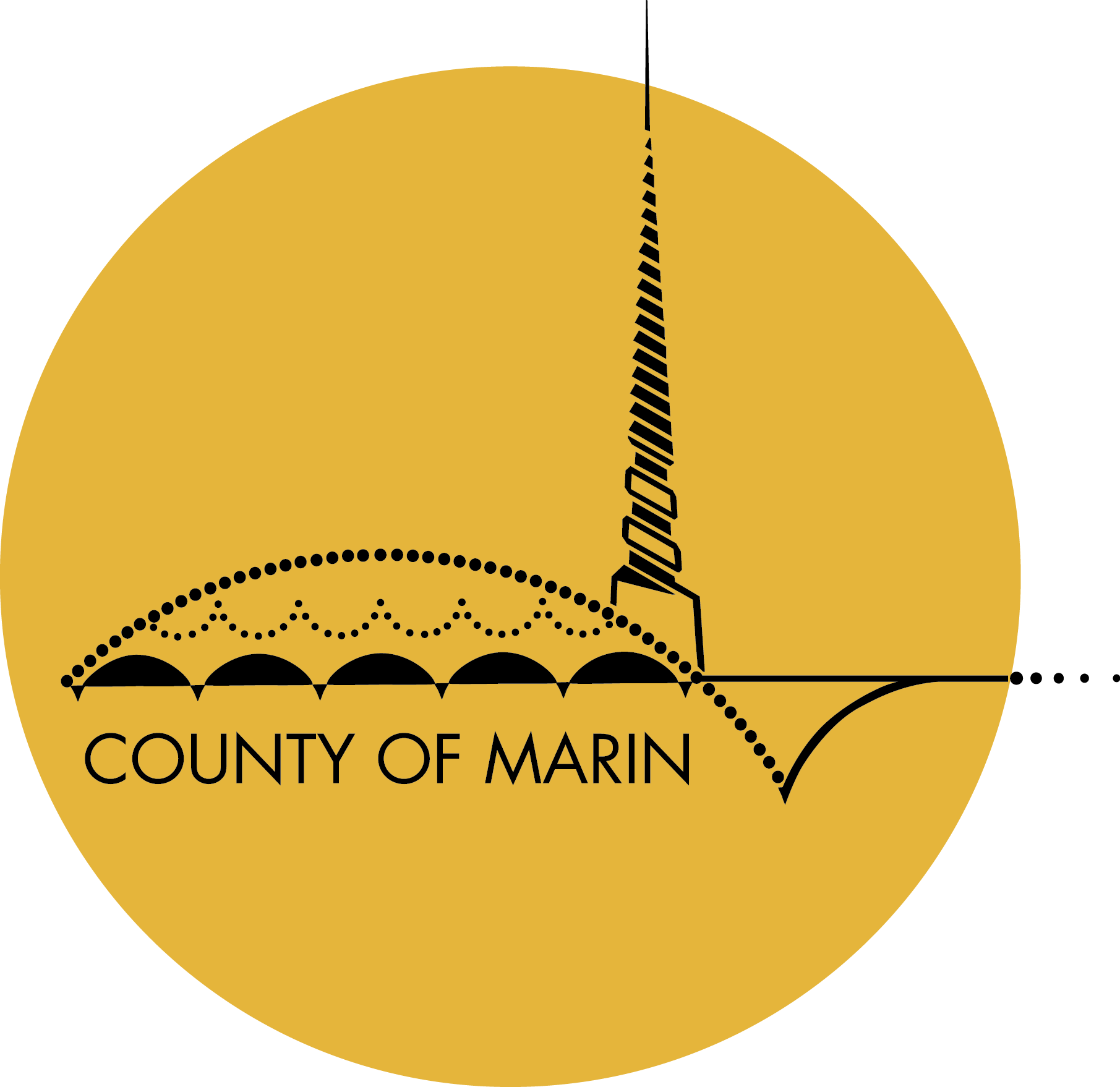 DESPLAZARSE HACIO ABAJO PARA ESPAÑOL
The County of Marin issued a quarantine order and an isolation order which "requires anyone who has been diagnosed with or is likely to have COVID-19" to isolate themselves in their home or another residence. They may not leave their place of isolation or enter any other public or private place, except to receive necessary medical care. The order also requires members of the household to quarantine and stay at home to see if symptoms develop since they may have been exposed. 
To support this order the County has created guidelines for at home quarantine and isolation safety. If you or someone you know meets the conditions required to isolate at home these guidelines should be reviewed and followed.  
How do I know if I have to isolate?
This determination is based on one or more of the following factors:  
A positive lab test for the coronavirus (known as SARS-CoV-2) that causes COVID-19 

 

Signs and symptoms that are consistent with COVID-19 within 14 days of being in close contact with a person who had or was believed to have had COVID-19  

 

A health care provider has informed the individual that they are likely to have COVID-19. 

 
Self-isolation is required because a person infected with or likely to have COVID19 can easily spread the virus to others. Isolation separates these ill individuals from others to prevent the spread of COVID-19. Violation of this Order is a crime, punishable by a fine of up to $10,000 and/or a year in jail. 
When do I have to 
self-
quarantine?
If a member of your household has been diagnosed with COVID-19 and is isolating at home you must self-quarantine. The guidance below is for close contacts of a COVID-19 individual. 
Stay at home to see if you develop symptoms:

 

Your last day of quarantine is 14 days from when you were last in close contact with the person with COVID-19. 

 

If you continue close contact, the 14-day quarantine period will have to restart. Close contact means you have: 

 

 Been within 6 feet of the person with COVID-19 for more than 10 minutes 

 

Touched body fluids or secretions without using the appropriate precautions (gloves, mask, etc.). 

 

If you are unable to avoid close contact, you must stay in quarantine until 14 days from when the person with COVID-19 completes their isolation period. Your isolation period is likely to be at least 21 days total. 

 

If you develop symptoms: 

You may have COVID-19, and you should follow the Home Isolation Instructions.

 
When can a person come out of isolation?
Isolated individuals must isolate themselves in a residence and follow all directions in this Order until they are no longer at risk for spreading COVID19 based on the following criteria:  
At least 3 days (72 hours) have passed since recovery, defined as resolution of both fever without the use of fever-reducing medications and improvement of cough, shortness of breath and other symptoms; AND 

 

At least 7 days have passed since their symptoms started; whichever is later. 

 

Individuals with a positive test who never develop symptoms must isolate for 7 days from date of test

 
Additional information about the order can be found on the County of Marin website. For more information and frequently asked questions about County Health orders visit: https://coronavirus.marinhhs.org/ 
El Oficial de Salud del Condado de Marin emite órdenes y pautas de aislamiento y cuarentena para las personas diagnosticadas o expuestas a COVID-19 
El Condado de Marin emitió una orden de cuarentena y una orden de aislamiento que "requiere que cualquier persona que haya sido diagnosticada con o sea probable que tenga COVID-19" se aísle en su hogar u otra residencia. No pueden abandonar su lugar de aislamiento ni ingresar a ningún otro lugar público o privado, excepto para recibir la atención médica necesaria. La orden también requiere que los miembros del hogar se pongan en cuarentena y se queden en casa para ver si se desarrollan síntomas, ya que pueden haber estado expuestos. 
Para respaldar esta orden, el Condado ha creado pautas para la seguridad de aislamiento y cuarentena en el hogar. Si usted o alguien que conoce cumple con las condiciones requeridas para aislarse en su hogar, estas pautas deben revisarse y seguirse. 
¿Cómo sé si tengo que aislar? 
Esta determinación se basa en uno o más de los siguientes factores. 
Una prueba de laboratorio positiva para el coronavirus (conocido como SARS-CoV-2) que causa COVID-19

 

Signos y síntomas que son consistentes con COVID-19 dentro de los 14 días de haber estado en contacto cercano con una persona que tuvo o se creía que había tenido COVID-19

 

Un proveedor de atención médica ha informado a la persona que es probable que tenga COVID-19.

 
El autoaislamiento es necesario porque una persona infectada o con probabilidad de tener COVID19 puede transmitir fácilmente el virus a otras personas. El aislamiento separa a estos individuos enfermos de otros para prevenir la propagación de COVID-19. La violación de esta Orden es un delito, que se castiga con una multa de hasta $ 10,000 y/o un año de cárcel. 
¿Cuándo debo ponerme en cuarentena?
Si un miembro de su hogar ha sido diagnosticado con COVID-19 y se está aislando en su hogar, debe realizar la cuarentena. La siguiente guía es para contactos cercanos de un individuo COVID-19. 
Quédese en casa para ver si desarrolla síntomas:

 

Su último día de cuarentena es 14 días desde la última vez que estuvo en contacto cercano con la persona con COVID-19.

 

Si continúa el contacto cercano, el período de cuarentena de 14 días tendrá que reiniciarse. Contacto cercano significa que: 

Estuvo a menos de 6 pies de la persona con COVID-19 por más de 10 minutos

Tocó l

íquidos o secreciones corporales sin utilizar las precauciones adecuadas (guantes, mascarilla, etc.)

 

Si no puede evitar el contacto cercano, debe permanecer en cuarentena hasta 14 días después de que la persona con COVID-19 complete su período de aislamiento. Es probable que su período de aislamiento sea de al menos 21 días en total.

 

 

Si desarrolla síntomas: es posible que tenga COVID-19, y debe seguir las Instrucciones de aislamiento en el hogar.

 
¿Cuándo puede una persona salir del aislamiento?
Las personas aisladas deben aislarse en una residencia y seguir todas las instrucciones de esta Orden hasta que ya no corran el riesgo de propagar COVID19 según los siguientes criterios: 
H

an transcurrido al menos 3 días (72 horas) desde la recuperación, definida como la resolución de la fiebre sin el uso de medicamentos para reducir la fiebre y la mejora de la tos, falta de aliento y otros síntomas; Y

 

Han transcurrido al menos 7 días desde que comenzaron sus síntomas; lo que sea más tarde

Las personas con un resultado positivo que nunca desarrollan síntomas deben aislarse durante 7 días a partir de la fecha del examen.

 
Puede encontrar información adicional sobre el pedido en el sitio web del Condado de Marin. Para obtener más información y preguntas frecuentes sobre las órdenes de Salud del Condado, visite:https://coronavirus.marinhhs.org/