APN:
175-060-40
Address:
Northgate Mall, Corner of Northgate Dr &
Las Gallinas Ave
Project Numbers:
CDR19-004/ PA19-008
Applicant:
Costco Wholesale Corporation, Michael Okuma
(714) 978-5023
mokuma@costco.com
Project Planner:
Raffi Boloyan
(415) 485-3095
raffi.boloyan@cityofsanrafael.org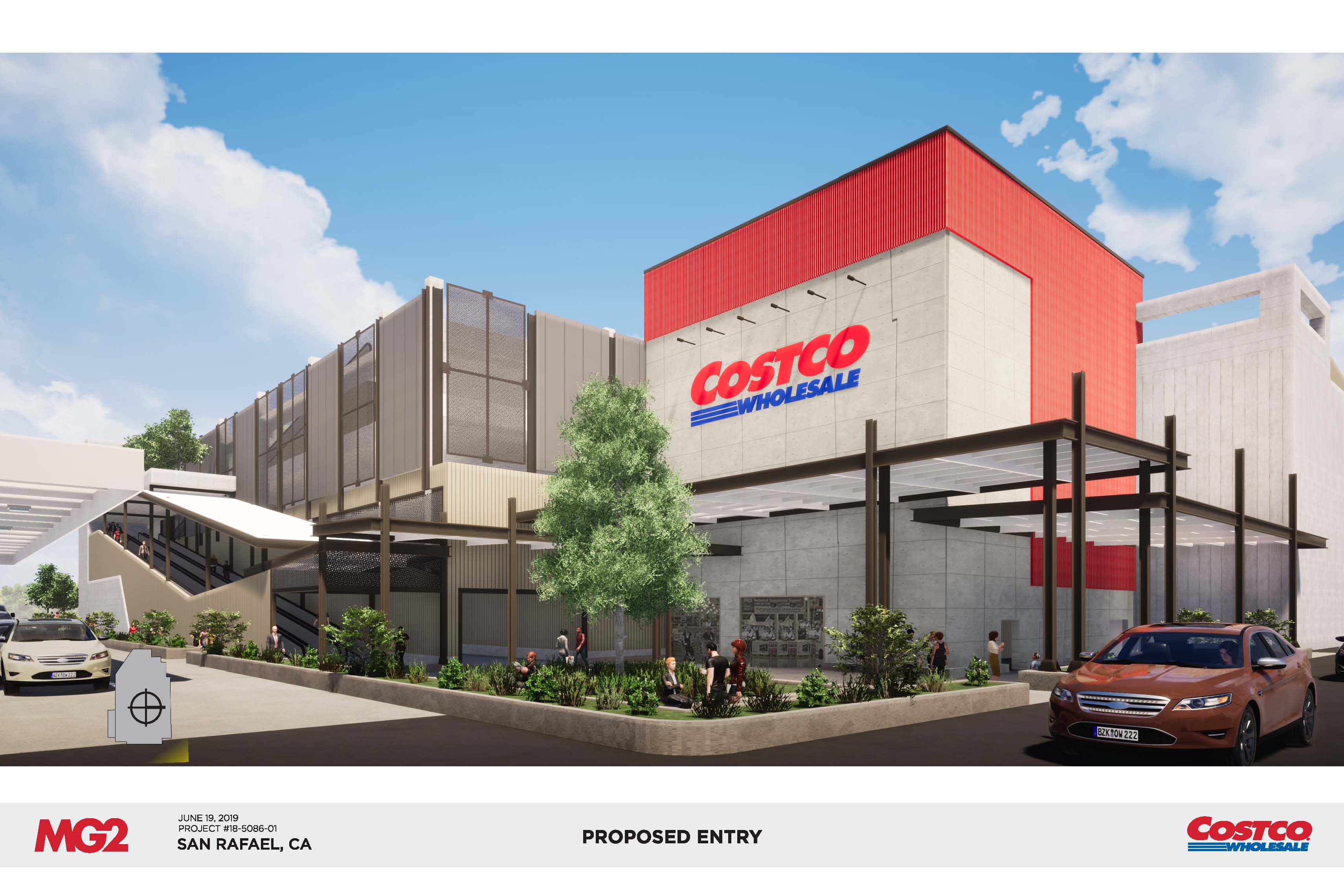 Project Description
Costco has applied for a Pre Application and Conceptual Design Review for their proposal to demolish the existing multi story Sears building Sears along with the two out buildings (former Sears catalog building and automotive center building) at the southern portion of Northgate Mall.  In it's place, Costco is proposing to build a new 146,9858 sq ft Costco Warehouse Center, including a 141,773 sq ft warehouse, 5,185 sq ft attached tire center, along with a detached fueling station. The proposal also calls for 2-3 levels of rooftop parking on top of the proposed Costco warehouse.
Current Status
The purpose of the Pre Application is for an applicant to receive: 1) preliminary feedback from the City, including code requirements, 2) capacity review from utility providers, and 3) roadmap for any subsequent permits or processes required by the City to process the formal application.
In addition, the Conceptual Design Review is a process required by the City for major projects to have preliminary design level plans reviewed by the City's Design Review Board (DRB) before they are developed too far. The purpose is for the City through a public process to provide preliminary feedback on the proposed design direction. Date for the DRB meeting is TBD, but will be held in September or October.
Once these preliminary review processes are completed, the applicant will need to submit their formal applications for the City.
---
Stay Informed
Sign Up for Public Notice Mailing
The City will provide mailed notice to property owners, residents, businesses and any Homeowners Associations within 500 feet of the Mall site, 15 days prior to the meeting. If you are outside this area and would like to be added to the mailing list, please submit your name, mailing address and email address with the subject line "Add to Costco Mailing List."
Register for Agenda Notifications
Sign up to receive agenda notifications for the Design Review Board and Planning Commission: https://www.cityofsanrafael.org/subscribe/
---