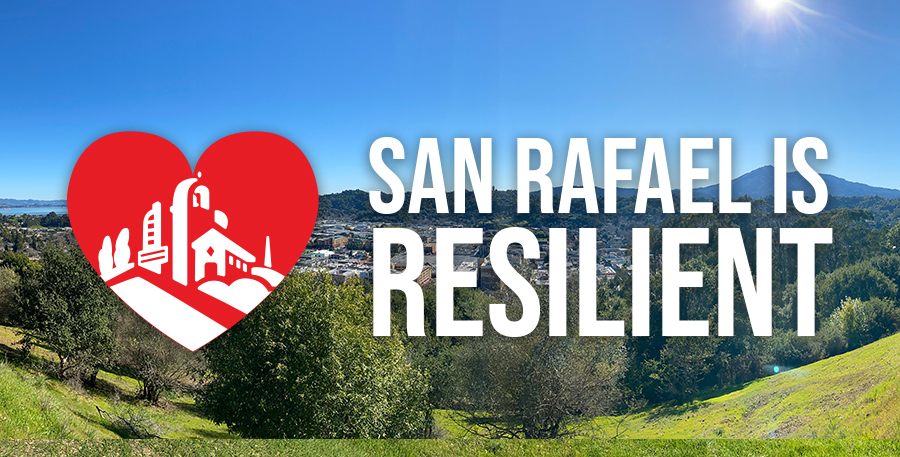 Seven Bay Area Public Health Officers released an updated order that will go into effect on Monday, May 4, 2020, and extend through May 31, 2020. The updated order extends shelter in place, but eases certain restrictions. The Health Officers caution that reducing restrictions too quickly could lead to a substantial resurgence of COVID-19.  
Modi
fications
Construction activities

 are allowed to resume

. 

C

onstruction projects

, small

 and large

, 

must follow

 t

he safety

 protocols outlined in the new 

order

.

 

 

Outdoor businesses 

includ

ing

 nurseries, landscapers, gardeners, and other business

 that primarily 

provide outdoor services

 may resume 

operation

.

 

This does not include 

restaurants, cafes and bars

 with outdoor seating

.

 

Real estate 

transactions

 can operate with restrictions on open houses and in-person viewings.

 

Certain outdoor recreational facilities may be used, including skate parks, 

golf courses

,

 and athletic fields.

 

Use of

 recreational facilities that have high

–

touch 

equipment

,

 or that encourage gathering

 

remain prohibited

.

 

This

 includes

,

 but

 is

 not limited to

,

 playgrounds, climbing walls, pools,

 and barbeque and picnic areas.

 

Childcare facilities may resume supervision of 

groups of 12 or less children to allo

w access to childcare for

 individuals who provide essential or outdoor services, or are provi

ding minimum basic operations. 
What's not changing
Individuals 

who are not engaging in essential activities, or other activities permitted under the

 updated

 order, must cont

inue

 to shelter in place. 

Face coverings

 are required when outside of the home

, as is the practice of social distancing

.

 

Marin County will also extend its Public Health Orders 

regarding

 

Park Closures

 

 

Restrictions on 

u

se of 

Short-Term Rental Orders

. 

 
These orders are generally consistent with the state's Shelter-In-Place order.  On any issue where the local and state orders may differ, the stricter order applies. 
---
Eviction Moratorium Amended
On Tuesday, April 28 the Marin County Board of Supervisors amended the original resolution to incorporate additional tenant protections against evictions during the coronavirus crisis. The Eviction Moratorium allows for at least 90 days after the expiration of this Resolution for a tenant to pay back rent. If possible, landlords and tenants are encouraged to create a payment plan during the moratorium period. Any pay back agreements made between tenants and landlords can exceed the 90-day limit.  
You are protected if you are suffering from a substantial COVID-19-related loss of income due to:  
Business closure

 

Loss of work or wages

 

Layoffs

 

Missed work or childcare expenditures due to school closure

 

Medical Expenses related to being ill with COVID-19 or caring for a member of the household ill with COVID-19

 

Other similarly caused reasons resulting in a loss of income due to COVID-19

 
The law also protects renters from harassment and intimidation based on the moratorium. If you feel you or someone you know has been a victim of this, please reach out to Legal Aid of Marin.   
---
San Rafael Chamber Seeks Feedback from Small Businesses
Do you own or know someone who owns a business in San Rafael? The San Rafael Chamber of Commerce created a survey to compile feedback from San Rafael small businesses who are experiencing repercussions from the coronavirus pandemic. The Chamber is working with County and State officials to put a plan together help San Rafael get back to work including necessary protocols regarding lifting restrictions. 
---
Community Conversation: Caring for our Vulnerable Populations
While COVID-19 has affected individuals of all ages, genders and races, the virus has been of utmost concern for our more vulnerable communities: seniors, individuals experiencing homelessness, people of color and low-income households. How are these vulnerable groups fairing during the COVID-19 pandemic? And what resources are in place to support these groups as the effects of COVID-19 continue? 
Wednesday, April 29 at 6:30 p.m.  
FEATURED SPEAKERS: 
Benita McLarin, FACHE, Director of Marin County's Health and Human Services Department

 

Lisa Santora, M.D., Deputy Public Health Officer, County of Marin

 
LEARN MORE: www.marincounty.org/townhall 
---
REMINDERS
Report price gouging; contact the Marin District Attorney's Office by calling (415) 473-6495 or by emailing 

consumer@marincounty.org

. 

 

Census 2020

—You can still respond! April 1 is a reference date, not a deadline to respond. When you respond 

online

, over the phone, or by mail, count everyone living in your home as of April 1, 2020. 

 

If you need help accessing fresh, healthy food, there are 

resources

 available to you in San Rafael.