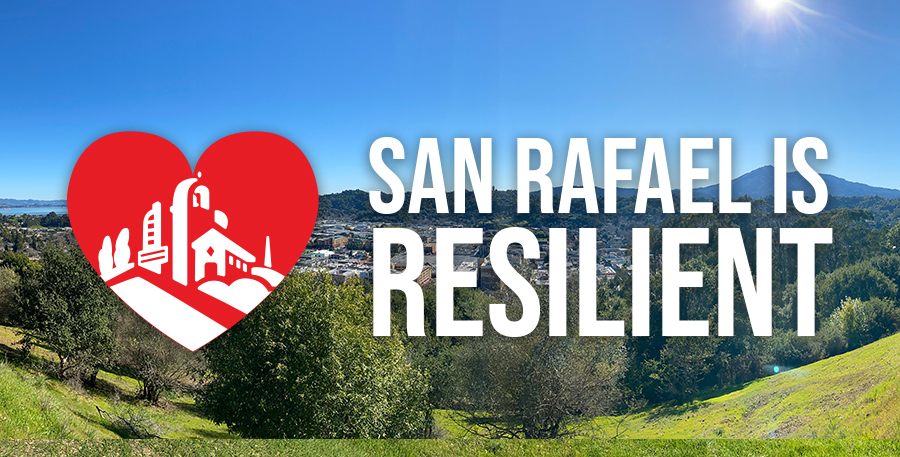 Have you heard? Marin County Schools will be back in session for Fall 2020. On Thursday, June 18th the County of Marin released the news with details for a safe return to in-classroom learning. Through a collaboration between Dr. Matt Willis, Marin County Public Health and Mary Jane Burke, Marin County Superintendent of Schools, a 30-point safety protocol structure was created. 
The Marin Office of Education (MCOE) created a task force team of MCOE staff who are designing, implementing and sharing protocols, procedures and processes to return to site-based classroom instruction in August 2020. The MCOE Rethinking Schools Task Force, with the guidance of Public Health, have developed documents, presentations, trainings and resources in accordance with the newly issued guidelines which they've made available to all  schools and districts to take advantage of.  
We are all looking forward to getting kids safely back in the classroom this fall!
---
Social Bubbles
Although kids are likely excited to get out of the house and back in the classroom to continue their studies, in the meantime you can enjoy the remainder of summer by expanding your social circles or "bubbles" to include a small group of people outside of your household.  The County released "Social Bubble" guidelines earlier today. 
A social bubble is a stable group of 12 people or less who have collectively agreed to limit their in-person social activities to only each other for at least three weeks. While social bubbles allow more than one household to come together, members of each bubble are strongly encouraged to practice protective measures such as physical distancing, wearing face coverings, frequent hand washing, staying home when sick, and obeying isolation or quarantine guidelines if a member of the social bubble is diagnosed with, or exposed to, COVID-19. 
---
Downtown San Rafael Farmers Market Postponed until 2021
Due to the lingering effects of Covid-19, the Downtown Summer San Rafael Farmers Market held on Fourth Street will not be occurring this Summer. The City of San Rafael and the Agricultural Institute of Marin (AIM) look forward to resuming the market in 2021. We will miss seeing everyone's smiling (covered) faces this summer! 
However, there are still other ways to participate in your local food system this Summer. 
AIM's Thursday and Sunday Farmers Markets

, 

from 8 am—1 pm

 

 

AIM also offers weekly curbside Bounty Boxes

 

filled with fresh and nutritious fruits, veggies, herbs, and salad fixings from your local farmers. Every Thursday, you can pre-order a Bounty Box for contactless curbside pickup in your car or bicycle at the Thursday Marin Farmers Market. Bounty Boxes are 50% off for 

CalFresh

/EBT customers thanks to the generosity of Bank of America. Order a Bounty Box 

online

 today!

 

You can also visit 

AIM's Rollin' Root

, a farmers market on wheels that serves older adult communities and is open to all. Every Thursday, the Rollin' Root offers fresh, mostly organic produce and yogurt at affordable prices, making stops from

:

 
9 am – 10 am Martinelli House (Lincoln Ave., San Rafael, CA)

 

2:30pm – 3:30pm at Maria B. Freitas Senior Community (455 Manuel T. Freitas Parkway, San Rafael, CA)

 

Additional stops are added on Fridays. 

 
The Rollin' Root accepts all forms of payment, including CalFresh/EBT, Pandemic EBT, and offer a market match of $10 per day for fruits and vegetables. 
---
VIDEO: COVID-19 & Reopening Update from Dr. Willis
Dr. Matt Willis gave a comprehensive update to the Board of Supervisors Tuesday, June 16th.  The update includes an overview of COVID-19 testing activity in our community, from the number of positive to negative cases, and how many hospitalizations there have been. In addition, Dr. Willis touches on the progress that businesses in Marin County have made in the reopening process. 
Check out the most recent coronavirus data by visiting the County's Data & Surveillance webpage to view interactive graphs for confirmed COVID-19 cases, hospitalizations and deaths. Data analysis is available by age range, gender, race and geographic region.
---
Terra Linda Community Pool to Open
 July 6
th
The City of San Rafael is excited to announce that, following the County's updated Public Health Order, we will be opening the Terra Linda Community Pool on July 6. The Health Order lays out specific guidelines for pool capacity and safe operations, which will impact the programs that the City is able to offer this summer. 
Starting July 6, the Terra Linda Pool will be open for lap swim and recreational swim on a reservation only basis. The number of people that will be able to use the pool at any given time will be significantly reduced to allow for social distancing and regular cleaning of frequently touched surfaces. Starting next Friday, reservations will be taken through our website. 
For up-to-date information on the Terra Linda Community Pool, please visit our San Rafael Recreation & Childcare website. We look forward to welcoming swimmers back into the Terra Linda Pool! 
MORE INFO:  https://www.livelifelocally.org/departments/pools/ 
---
Marin Public Health Launches New Coronavirus Website
Marin County Health & Human Services recently refreshed their COVID-19 website, making it easier find the most popular information and resources, from daily updates and video messages to testing information. Check out the improved site and reach out to Marin Public Health if you have any feedback to make further improvements.  
---
Face Covering Donations Update
Nearly two months ago we reached out to our community for face covering donations to provide to vulnerable populations. Since then, we've received and distributed over 2,000 from these community volunteer groups: Rotary Clubs in San Rafael, Bahia Faith, Northbay Sewers, Maskateers, Trinity Lutheran Church, LDS Church, San Rafael Goldenaires, Street Chaplaincy and other citizens, and local businesses, such as, Jaime's Alterations, Rough Linen, and Dhana, inc.—THANK YOU! 
Donations are still being accepted! You can drop them off in the book drops at one of the following locations: 
Downtown San Rafael Library; 1100 E Street, San Rafael 94901

 

Albert J. 

Boro

 Community Center: 50 Canal Street, San Rafael 94901

 

Terra Linda Community Center: 670 Del Ganado Road, San Rafael 94903

 
---
Reminders
Save the Date

!

 

E

very Thursday night this summer, 

starting June 25

th

 

restaurants will be expanding dining onto the sidewalks and into the closed street for "Dining Under the Lights." Stay tuned for more information

!