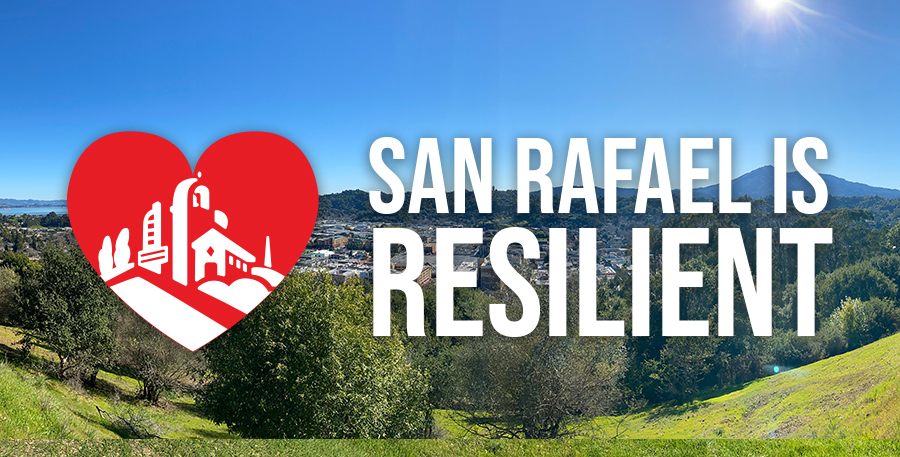 We are seeing a sharp rise in cases of COVID-19 in Marin. With the 4th of July right around the corner, COVID-19 has altered many plans from travel, to family gatherings, to firework shows. Many local shows, events, and parades have been cancelled to avoid large group gatherings. Local first responders are planning for a potential influx of visitors, especially to Marin's coastal communities. Get creative this weekend with your household members or close friends and family; there are still ways to get together to celebrate the holiday responsibly. 
As many businesses are allowed to reopen, we still need to continue or efforts to keep ourselves, our families, and the community as safe as possible.  Keep your distance, wear a mask, continue frequent handwashing, and if you're sick, stay home and isolate. People should still avoid large gatherings and non-essential trips and visits. These simple rules will remain important in the coming weeks and months. 
A note about fireworks
All forms of fireworks are illegal in Marin. The fireworks ordinance will be enforced to reduce fire risk, protect natural resources, and, most importantly, to preserve personal safety. In addition, using or possessing fireworks is a misdemeanor offense in Marin costing an offender $410.  
Let's remain vigilant as a community.  
Mask up. Keep your distance. And as always, wash those hands! 
---
San Quentin State Prison COVID-19 activity
The spread of COVID-19 infections in San Quentin State Prison continue to raise concerns in Marin and across the Bay Area. San Quentin is a state run facility managed by the California Department of Corrections and Rehabilitation (CDCR). In a statement earlier today, Gavin Newsom explained that California is working to release inmates who are medically vulnerable and are non-violent, non-sex crime offenders. Marin County Health and Human Services is continuing to closely monitor the situation, working with the State to ensure the CDCR is doing everything they can to care for prison inmates and staff. 
The CDCR has an extensive data tracking dashboard to reflect testing, confirmed cases, and trends reflective of all California State Prisons, this information is updated daily. San Quentin COVID-19 cases and hospitalizations are not included in Marin's cumulative counts for cases or hospitalizations.  
As of today, San Quentin has over a thousand positive cases.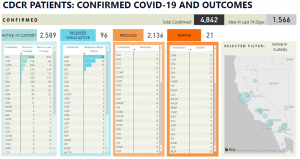 ---
Behind The Scenes Video: COVID-19 Drive Through Testing
Have you wondered what its like to get a drive through COVID-19 test? Director of Marin Health and Human Services, Benita McLarin takes us through a COVID-19 drive through testing site to provide an inside look on the process, watch the video.  
Looking to get a test? There are a number of locations, some of which do not require appointments, more information about testing can be found on Marin HHS's Testing Information page. 
---
Marin County Office of Education Discussion Series

 
The Marin County Office of Education (MCOE) has launched a series of discussion webinars to talk through portions of the Reopening Guidelines issued for schools.  
A live Spanish translation phone-in option is available at (866) 866-2244, enter code 6292696#. This is a listen only feed and will be recorded. 
These webinars will be recorded and posted to the MCOE Facebook page as well as MCOE's Rethinking Schools web page.  
---
Reminders
Free COVID-19 testing is available in San Rafael:

 

San Rafael – Canal area: Tuesday – Saturday appointments available, 

schedule online

 or by calling 888-634-1123.

 

San Rafael – Civic Center area: Monday – Friday appointments available, 

schedule online

 
Industries still 

permitted to open June 29

th

 

:  

 
Hair Salons / Barber Shops
Indoor Dining
Campgrounds and RV Parks
Picnic and Barbecue Areas 
Gyms
Hotels and Motels 
Short-term rentals (STR) 
Personal Services (such as: nail salons, aestheticians, non-medical massage, piercings, tattoos)