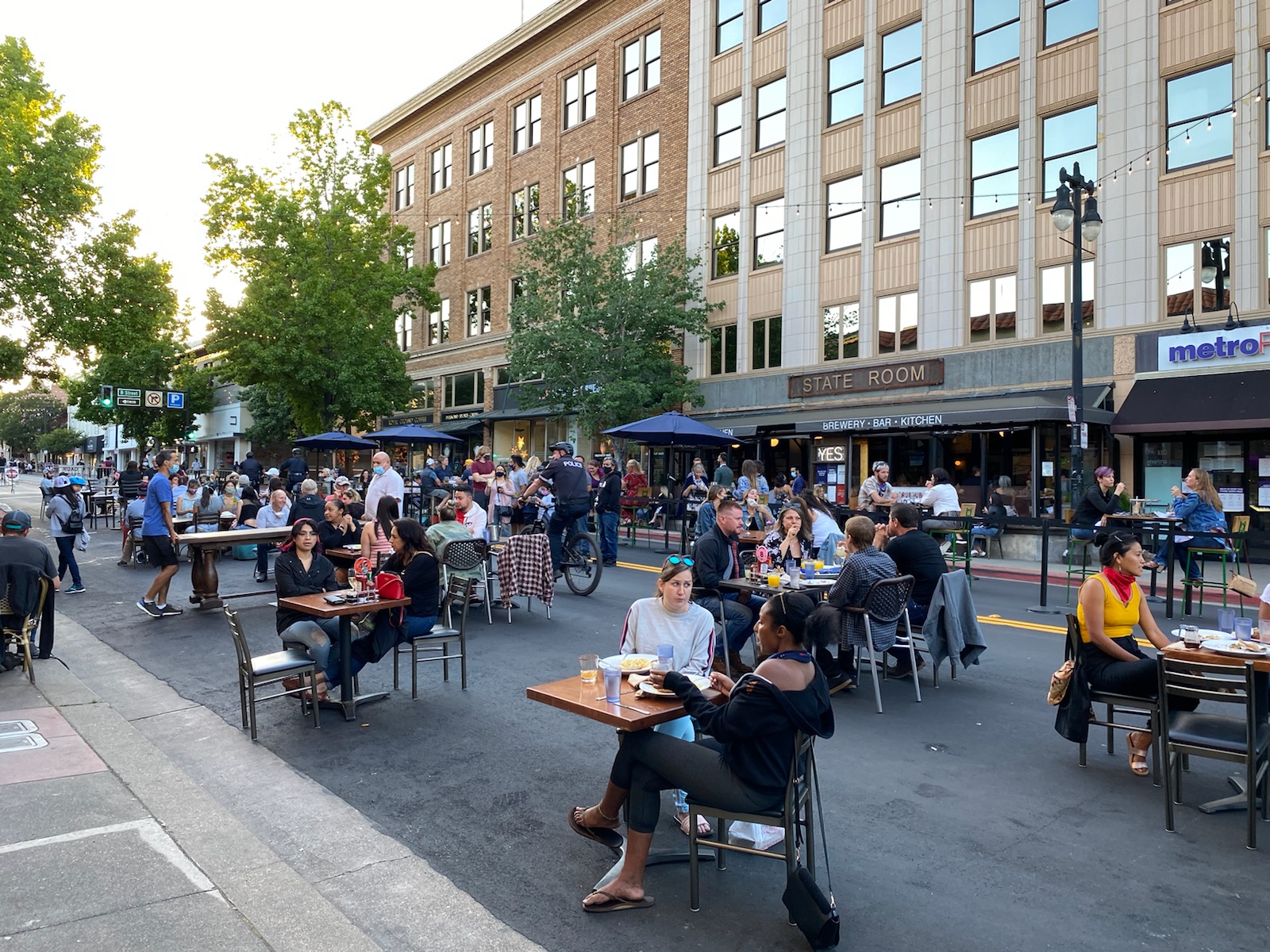 The County of Marin has decided to suspend many of the reopening guidelines for the June 29th reopening because of the recent spike in COVID-19 positive cases. According to the testing data on Marin Health and Human Services data and surveillance page, Marin County has seen a spike in cases, currently with 12 hospitalizations.  
Industries still permitted to open June 29th :   
Hair Salons / Barber Shops

 

Indoor Dining

 

Campgrounds and RV Parks

 

Picnic and Barbecue Areas

 
Industries postponed:  
G

yms

 

H

otels

 and Motels 

 

S

hort-term rentals (STR) 

 

Personal Services (

such as: 

n

ail salons

, a

estheticians

, 

non-medical 

m

assage

, 

piercings, 

tattoos)

 
Why the decision has been made 
Gyms are considered higher risk environments for COVID-19 transmission, opening lodging creates a specific invitation to travel, and personal services creates prolonged, indoor face to face and direct physical contact.  
It has not yet been determined as to when these reopening guidelines will be re-issued. 
Additionally, a large outbreak at San Quentin State prison with more than 500 infected inmates in the past two weeks has created stress on local hospitals. Over 75 staff, some of whom live in Marin County, have also been infected.  
The Stay-at-Home Order is still in effect until further notice, but appendices have been created to provide guidance as industries continue to reopen and other activities become allowed. Please respect the guidelines businesses have in place to stay in compliance with the County's health order. It's important for everyone to practice physical distancing (staying at least 6 feet away from other people) and to wear cloth face coverings in public settings. COVID-19 still poses a threat in our community and it's important for us all to act responsibly.  
---
Dining Under the Lights Kick
s
-off Strong
Yesterday evening was the kick-off for "Dining Under the Lights", a program sponsored by the San Rafael Downtown Business Improvement District as a way to support our local restaurants and we're happy to report it was a success. Many residents came out to dine on Fourth Street to support our local San Rafael restaurants. Patrons stayed close to their social bubbles and practiced good physical distancing while donning their face coverings. We're looking forward to welcoming everyone back next week on Thursday, July 2nd! The event will go every Thursday through the summer. 
Didn't make it out yesterday evening, but still interested in dining out or just picking up food? Use our Open Restaurant Map to find out who's open, closed, or whose offering takeout, delivery, or outdoor dining.
---
Have you already found your Social Bubble? 
Last week, Marin Public Health adopted a model that will guide residents on how to safely come together with small groups of friends and families outside of a person's immediate household. A social bubble is a group of 12 people or less who have collectively agreed to limit their in-person social activities to only each other for at least three weeks. 
Since the release of Social Bubbles, the County received several questions regarding various scenarios for social bubbling and have curated a list of the most frequently asked questions to provide some greater clarification on the concept. 
---
Reminders