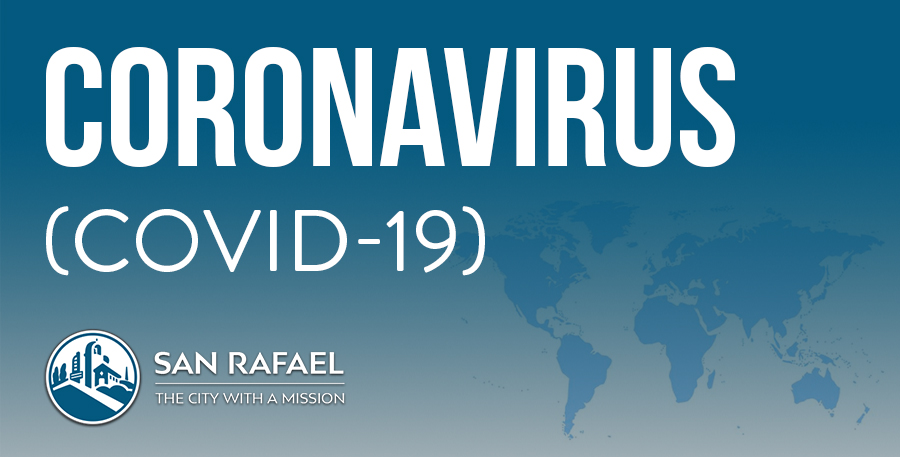 DESPLAZARSE HACIO ABAJO PARA ESPAÑOL
We are continuing to monitor and respond to COVID-19 in our community. The need for our community to comply with the shelter in place order and to practice social distancing when absolutely necessary to leave your home, is more vital than ever. We must work together to limit community spread.
According to the Center for Disease Control (CDC), the virus is spread mainly from person-to-person, between people who are in close contact with one another (within about 6 feet). We urge you to follow the shelter in place order and stay at home. If you must leave, please follow the social distancing requirements:
Avoid groups
Stay at least 6 feet away from others
Reduce the time you are around others outside the home, even when at least 6 feet away.
The best way to reduce the risk of getting sick, as with seasonal colds or flu, still applies to prevent COVID-19:
Wash hands with soap and water for at least 20 seconds.
Cover your cough or sneeze.
Stay home if you are sick.
Avoid touching your face.
Dr. Matt Willis, Marin County's Chief Medical Officer, made an announcement this morning that he tested positive for the virus. As Marin's 39th confirmed case Dr. Willis said in his video statement, "My case is further proof that COVID-19 is with us." Please watch Dr. Willis' powerful video, and be an active part of slowing the rate of spread in Marin County.
---
Parks Closure Explained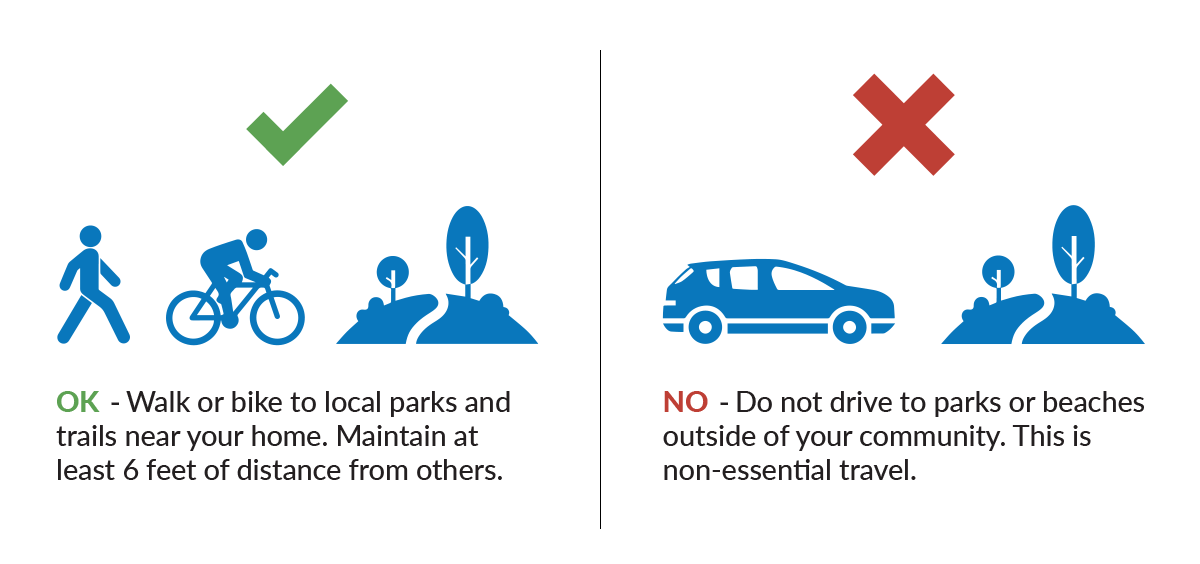 On Sunday, March 22, the Public Health Division of Marin County Health and Human Services issued an order for the closure of parks in Marin County including State and Federal parks and lands, County open space, and small parks. The order was made in response to the influx of people and traffic into Marin County parks and beaches over the weekend which created unsafe conditions for visitors and the communities they were visiting.
The purpose of the order is to stre
ss that only taking essential trips away from your house is permitted during the shelter-in-place order. Driving to the beach, parks, and trails is considered a non-essential trip.
Residents should only visit parks and trails within walking or biking distance of home. When outside of the house, maintain a social distance of 6 feet or more to prevent the spread of disease. Avoid travel outside of your community to protect yourself and the public health of other communities.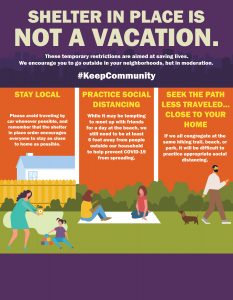 ---
Enforcement of the Public Health Order in San Rafael
The San Rafael Police Department released a press release on March 17, 2020 that we take the COVID-19 pandemic seriously and would enforce the Public Health Order as applicable.  We have seen over the past week that not all business and members of the public are cooperating with the order.
Public Health Officer Dr. Willis has instructed local law enforcement to enforce the Public Health Order at our discretion.  The San Rafael Police Department is doing its part to identify businesses that appear to be in violation of this Public Health Order and individuals who are grouping.  Generally, warnings will be given.  If compliance is not gained, a criminal citation will be issued.  We do not take this enforcement stance lightly.  The seriousness of the threat we all are facing prescribes that something be done to slow the rate of spread of the virus.
---
Marin County & Marin Community Foundation Partner in Fight Against COVID-19
In response to the coronavirus (COVID-19) outbreak, the County of Marin and the Marin Community Foundation are teaming up to create a  COVID-19 Response Fund to assist with Marin's most vulnerable populations. This quick-response fund would be dedicated to funneling financial support to nonprofit organizations serving individuals and families most effected by the repercussions of COVID-19. The five main efforts include:
Emergency rental assistance for low-income residents
Expanded food for economically disadvantaged families
Expanded meals for seniors
Wi-Fi mobile access for economically disadvantaged students
Emergency childcare for health care workers and emergency responders
The fund will be presented to the Board on Tuesday, March 24, 2020. Interested in following this? The County Board meetings are live-streamed during the meeting on the County website.
---
Board of Supervisors to Consider Moratorium on Tenant Evictions
Also, on Tuesday, March 24, 2020 during the Board of Supervisors meeting, Emergency Tenant Protections will be considered. The COVID-19 pandemic has caused significant negative impacts to community members, financial impacts due to the loss of work, the fear of losing housing, and business closures have only increased. The proposed resolution is intended to guard residents and business owners from the possibility of eviction due to the sudden loss of income as a result of the COVID-19 pandemic. Watch the Board meeting, streamed live, on the County website tomorrow, March 24 at 9:00 AM.
---
Updates on Coronavirus in Marin County
For the most up-to-date information on COVID-19 in Marin County please visit the Marin Health and Human Services Website:  https://coronavirus.marinhhs.org/
Watch Video Updates from Marin HHS:
COVID-19 Video updates from Marin HHS are available on YouTube. Subscribe to be alerted when they post a new video.
COVID-19 Updates   |    FAQs
---
COVID-19 Hotline and Public Health Email
Call: 415-473-7191
Email: COVID-19@marincounty.org
---
City of San Rafael Coronavirus Information
https://www.cityofsanrafael.org/coronavirus
---
City of San Rafael COVID-19 Business Resources
https://www.cityofsanrafael.org/coronavirus-business-resources/
---
Fecha: lunes, 23 de marzo de 2020
Continuamos monitoreando y respondiendo a COVID-19 en nuestra comunidad. La necesidad de que nuestra comunidad cumpla con el refugio en orden y practique el distanciamiento social cuando sea absolutamente necesario para salir de su hogar, es mas vital que nunca. Debemos trabajar juntos para limitar la difusión de la comunidad.
Según el Centro para el Control y la Gestión de Enfermedades (CDC), el virus se propaga principalmente de persona a persona, entre personas que están en estrecho contacto entre si (dentro de unos 6 pies). Le instamos a seguir el refugio en orden y quedarse en casa. Si debe salir, siga los requisitos de distanciamiento social:
Evitar grupos
Manténgase al menos a 6 pies de distancia de los demás
Reduzca el tiempo que esta cerca de otros fuera de casa, incluso cuando este al menos a 6 pies de distancia.
La mejor manera de reducir el riesgo de enfermarse, como ocurre con los resfriados estacionales o la gripe, todavía se aplica para prevenir COVID-19:
Lávese las manos con agua y jabón durante al menos 20 segundos.
Cúbrase la tos o estornudo.
Quédate en casa si estas enfermo.
Evite tocarse la cara.
Matt Willis, Director Medico del Condado de Marin, hizo un anuncio esta mañana de que salió positivo a el virus. Como el caso numero 39 en el Condado de Marin, el Dr. Willis dijo en su declaración por video "mi caso es una prueba mas de que COVID-19 esta con nosotros". Por favor, vea el poderoso video del Dr. Willis y sea parte de la desaceleración de el virus en el Condado de Marin.
---
Cierre De Parques Explicado
El Domingo 22 de Marzo, la División de Salud Pública de Salud y Servicios Humanos del Condado de Marin emitió una orden para el cierre de parques en el Condado de Marin,  incluyendo parques y tierras estatales y federales, espacio abierto del Condado y pequeños parques. El pedido se hizo en respuesta a la afluencia de personas y el tráfico a los parques y playas del Condado de Marin durante el fin de semana, lo que creó condiciones inseguras para los visitantes y las comunidades que estaban  visitando.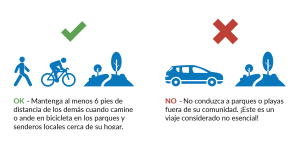 El propósito de la orden es enfatizar que sólo se permite tomar viajes esenciales fuera de su casa durante el pedido de refugio en el lugar. Conducir a la playa, parques y senderos se considera un viaje no esencial.
Los residentes solo deben visitar parques y senderos a una corta distancia a pie o en bicicleta de casa. Cuando esté fuera de la casa, mantenga una distancia social de 6 pies o más para prevenir la propagación de la enfermedad. Evite viajar fuera de su comunidad para protegerse a sí mismo y a la salud pública de otras comunidades.
---
Cumplimiento De La Orden De Salud Pública En San Rafael
El Departamento de Policía de San Rafael publicó un comunicado de prensa el 17 de Marzo de 2020 de que tomamos en serio la pandemia COVID-19 y aplicaríamos la Orden de Salud Pública según corresponda.
El Oficial de Salud Pública Dr. Willis ha dado instrucciones a las fuerzas del orden locales para hacer cumplir la Orden de Salud Pública a nuestra discreción. El departamento de Policía de San Rafael esta haciendo su parte para identificar a esos negocios que estén en violación de la orden e individuos que se están juntando en grupos. En general, se darán advertencias. Si no se obtiene el cumplimiento, se emitirá una citación penal. La seriedad de la amenaza que tenemos a frente nos dirige a tomar estas medidas para disminuir la propagación del virus.
MAS INFORMACION: https://www.cityofsanrafael.org/enforcement-of-the-public-health-order-in-san-rafael/
---
El Condado De Marin & La Fundacion Comunitaria De Marin Community Foundation Se Unen En Lucha Contra Covid-19
En respuesta al brote de coronavirus (COVID-19), el Condado de Marin y la Fundación Comunitaria Marin se están uniendo para crear un Fondo de Respuesta COVID-19  para ayudar con las poblaciones más vulnerables de Marin. Este fondo de respuesta rápida se dedicaría a canalizar el apoyo financiero a las organizaciones sin fines de lucro que prestan servicios a individuos y familias más afectadas por las repercusiones de COVID-19. Los cinco esfuerzos principales incluyen:
Asistencia de alquiler de emergencia para residentes de bajos ingresos
Alimentos ampliados para familias económicamente desfavorecidas
Comidas ampliadas para personas mayores
Acceso móvil Wi-Fi para estudiantes de bajos ingresos
Cuidado infantil de emergencia para trabajadores de atención médica y socorristas
El fondo se presentará al Consejo el Martes 24 de Marzo de 2020. ¿Está interesado en seguir esto? Las reuniones de la Junta del Condado se transmiten en vivo durante la reunión en el sitio web del Condado.
MAS INFORMACION: https://www.marincounty.org/main/county-press-releases/press-releases/2020/cao-covid-relieffund-031920
---
Junta De Supervisores Para Considerar Moratorium De Las Evicciones De Inquilinos
Además, el Martes 24 de marzo de 2020 durante la reunión de la Junta de Supervisores, se considerarán las Protecciones de Inquilinos de Emergencia. La pandemia COVID-19 ha causado impactos negativos significativos a los miembros de la comunidad, impactos financieros debido a la pérdida de trabajo, el miedo a perder vivienda y los cierres de negocios no han hecho más que aumentar. La resolución propuesta tiene por objeto proteger a los residentes y empresarios de la posibilidad de desalojo debido a la pérdida repentina de ingresos como consecuencia de la  pandemia COVID-19. Vea la reunión de la Junta, transmitida en vivo,en el sitio web del Condado mañana, 24 de Marzo a las 9:00 AM.
MAS INFORMACION: https://www.marincounty.org/main/county-press-releases/press-releases/2020/cao-covid-tenantprotections-031920
---
Actualizaciones sobre Coronavirus en el Condado de Marin
Para obtener la información más actualizada sobre COVID-19 en el condado de Marin, visite el sitio web de Marin Health and Human Services: https://coronavirus.marinhhs.org/
Ver actualizaciones de vídeo de Marin HHS:
 
 COVID-19 Actualizaciones de vídeo de Marin HHS están disponibles en YouTube. Suscríbete para recibir alertas cuando publiquen un nuevo vídeo.
Actualizaciones de COVID-19 ?  Preguntas frecuentes
---
Línea directa COVID-19 y correo electrónico de salud pública
Llame al: 415-473-7191
Correo Electrónico: COVID-19@marincounty.org
---
Información de la ciudad de San Rafael Coronavirus
 https://www.cityofsanrafael.org/coronavirus
---
Ciudad de San Rafael COVID-19 Recursos Empresariales
  https://www.cityofsanrafael.org/coronavirus-business-resources/