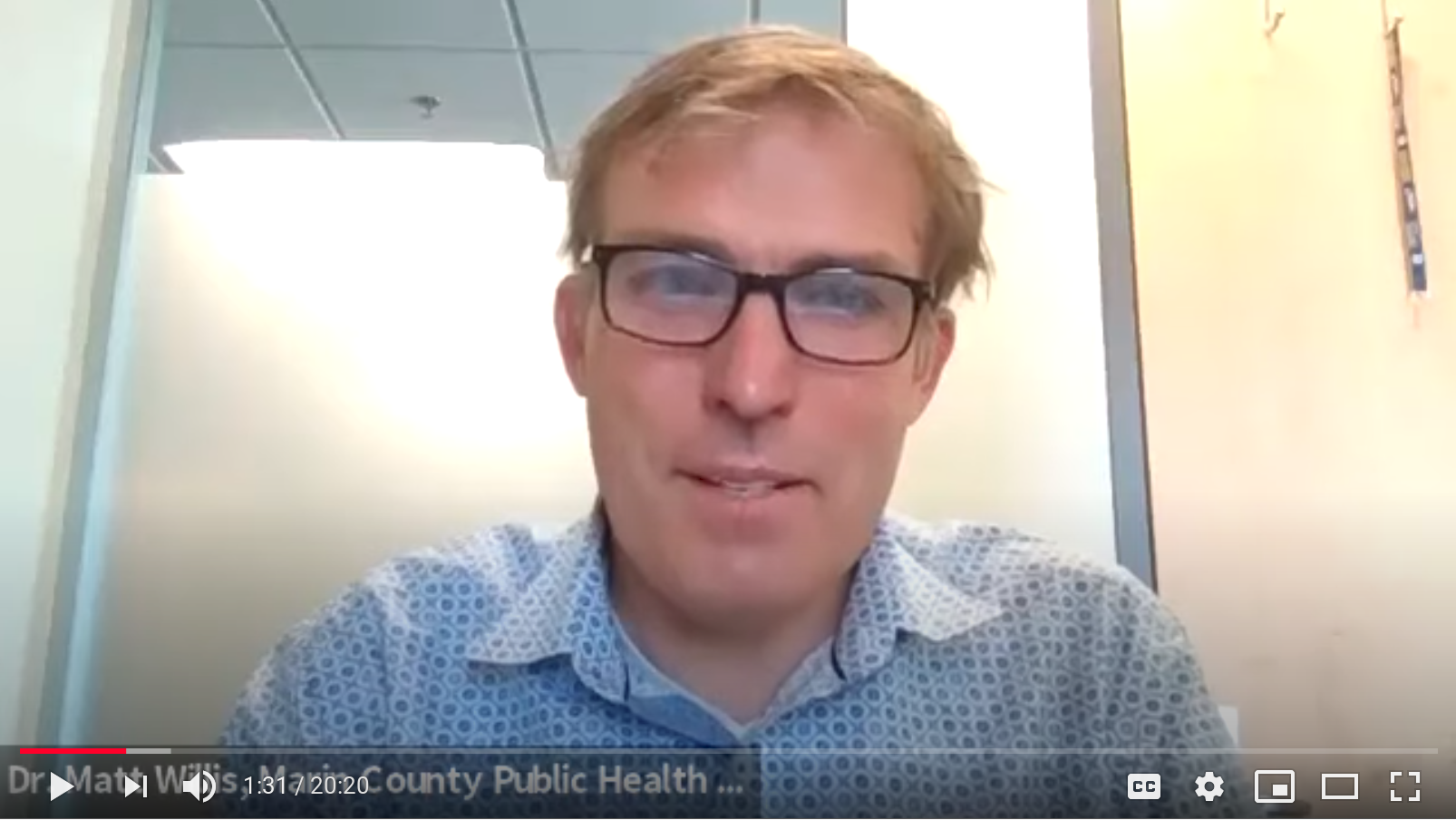 Happy Friday! As we step into the weekend with the news of the updated Public Health Order, keep in mind that the easing of some restrictions is designed to set the stage for a gradual resumption of activity and prevent rapid, exponential growth of cases. It's been a difficult adjustment, but we've been doing an outstanding job following the Public Health Order by continuing to shelter in place, leaving home for essential trips only, maintaining our physical distance from others, and wearing our face coverings. These practices will mitigate the spread of COVID-19 and keep us moving towards a reopened economy. Keep it up, there is light at the end of the tunnel.
Earlier today, San Rafael Mayor Gary Phillips discussed the new Public Health Order with Marin County Public Health Officer, Dr. Matt Willis. Listen to the discussion to learn about testing opportunities—including a new location in San Rafael, how prepared Marin hospitals are, and what returning to "normal" looks like.
---
7 Days to a Fire Safe Home – Tip #2
With the extension and modifications of the Public Health Order, "outdoor businesses", including gardeners and landscapers services, are allowed to operate with social (physical) distancing requirements of at least six feet between all persons.
We're in our second week of sending out one tip per week that you can tackle to make your home more fire safe for the upcoming season. Last week we cleared our roof and gutters, this week we're moving on to the landscape around our homes to complete tip #2: cut your grass!
---
Support for Vulnerable Customers in Preparation for PG&E Power Shutoffs
As part of Pacific Gas and Electric Company's (PG&E) commitment to safety and supporting customers and communities, the company will join with the California Foundation for Independent Living Centers (CFLIC) as it supports customers with disabilities and older customers who are most vulnerable when the power goes out. The program enables eligible customers with disabilities and older customers to get backup power, lodging and more for use during PG&E Power Shutoff events and emergencies. Learn more.
---
Reminders