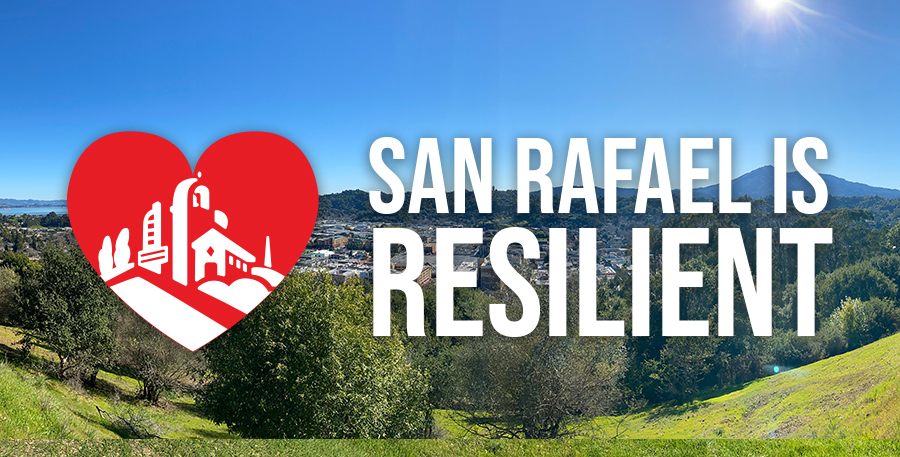 DESPLAZARSE HACIO ABAJO PARA ESPAÑOL
Have you been making cloth face coverings at home? Know someone who is? Looking to donate? We need your help.  
People experiencing homelessness can't shelter in place, are constantly outside, and are at an increased risk of exposure to COVID-19. Cloth face coverings can help to mitigate the spread of infection among our homeless population and to our community as a whole. Help us to ensure that every person experiencing homelessness has access to a cloth face coving! Surplus coverings will be offered to other people in need. 
Let's work together to help protect the some of the most vulnerable members of our community!
We've seen reports of residents asking and looking to donate their homemade cloth face coverings to support the mitigation and prevention of COVID-19, and we think you're awesome. Starting tomorrow, community members looking to donate face coverings can do so in the book drops at one of the following safe drop-off locations:  
Downtown San Rafael Library; 1100 E Street, San Rafael 94901

 

Pickleweed Library

: 50 Canal Street, San Rafael 94901

Terra Linda Community Center: 670 Del Ganado Road, San Rafael 94903

 
If you're crafty and want to get involved, you can sew cloth face coverings with material you have available at home! Consider this guide created by Harvard Medical School students to help make cloth face coverings. 
City of San Rafael staff will assure all donated face coverings are washed before being distributed with COVID-19 prevention and educational information.  
Together we can help keep San Rafael Resilient.  
---
Quarantine & Isolation Orders Issued
On Sunday, April 5, 2020 the County of Marin issued a quarantine order and an isolation order which "requires anyone who has been diagnosed with or is likely to have COVID-19" to isolate themselves in their home or another residence. They may not leave their place of isolation or enter any other public or private place, except to receive necessary medical care. The order also requires members of the household to quarantine and stay at home to see if symptoms develop since they may have been exposed.  
To support this order the County has created guidelines for at home quarantine and isolation safety. If you or someone you know meets the conditions required to isolate at home, these guidelines should be reviewed and followed.   
---
Price Gouging
The Marin County District Attorney has received reports of exorbitant prices being charged in Marin County by some retailers for certain consumer goods and staples and in at least one case, N95 masks. 
Anyone who believes they have fallen victim to unlawful price gouging or who has information regarding potential unlawful price gouging is asked to do any of the following: call the Marin District Attorney's Office consumer protection unit at 415-473-6495 (English) or 415-473-6188 (Spanish). Details of the complaint may be emailed to consumer@marincounty.org or a report may be made with a local law enforcement agency. Important information to include in any report is: 
a description or name of the good or service;

 

the name of the person or business selling the good or service;

 

the price paid or currently being charged;

 

and any information about the price of the good or service prior to March 4.

 
---
Surge
 Prepa
ration 
As COVID-19 cases continue to climb in the Bay Area, the Marin County Department of Health and Human Services (HHS) and local health care providers are positioned to respond to increased demands on Marin's hospital system, including significant hospital surge. Several steps have been taken to increase Marin's collective readiness for potential hospital surge, including: 
Restricting 

visitors to hospitals

 and 

long-term care facilities

 

Cancelling or postponing of elective surgeries and routine medical appointments

 

Increasing hospital and staff capacity and coordinating supplies and equipment countywide

 

Marin Public Health increased its 

surveillance program

 

to monitor cases of severe respiratory illness resulting in hospitalizations

 
SURGE PREPARATION PRESS RELEASE
---
Distance Learning to Continue Through End of Year
Marin and five other Bay Area counties agreed that schools will remain closed for the duration of the school year for the health and safety of our communities at large.  
Jim Hogeboom, San Rafael City Schools Superintendent released a statement yesterday, April 7, 2020. In his heartfelt message, Hogeboom acknowledges that he is "heartbroken for the class of 2020", and the difficulty of this situation, sharing that "remote learning is not regular school nor is it a teacher's best practice. Most of our parents are not teachers."  
In addition to continuing to provide student instruction through distance learning, San Rafael School City Schools and surrounding school districts will continue to distribute school meals and partner with the City of San Rafael and others to provide childcare for health care workers and essential workers. 
Video Update from Dr. Matt Willis
Yesterday, Marin County Health Officer Dr. Matt Willis shared an authentic and genuine video update on his personal experience as a COVID-19 patient. Thankfully, he is recovering from the illness and looking forward to rejoining his family at the dinner table. Lastly, he reminds us that the best thing we can do for our own safety and the safety of our community is to "do less and stay home." 
---
Reminders
---
Miercoles, 8 de abril de 2020
¿Has estado haciendo cobertores faciales de tela en casa? ¿Conoces a alguien que los esta haciendo? Quieres donar? Necesitamos tu ayuda.
Las personas sin hogar no pueden refugiarse en el lugar, están constantemente afuera y tienen un mayor riesgo de exposición al COVID-19. Los revestimientos de tela para la cara pueden ayudar a mitigar la propagación de la infección entre nuestra población sin hogar y nuestra comunidad en general. ¡Ayúdenos a garantizar que todas las personas sin hogar tengan acceso a un cobertor facial de tela! Se ofrecerán coberturas excedentes a otras personas necesitadas.
¡Trabajemos juntos para ayudar a proteger a algunos de los miembros más vulnerables de nuestra comunidad!
Hemos visto informes de residentes que piden y buscan donar sus coberturas de tela hechas en casa para apoyar la mitigación y prevención de COVID-19, y creemos que es increíble. A partir de mañana, los miembros de la comunidad que deseen donar revestimientos para la cara pueden hacerlo en las areas designadas para entregar libros en uno de los siguientes lugares seguros para dejarlos:
Biblioteca del centro de San Rafael; 1100 E Street, San Rafael 94901
Biblioteca Pickleweed: 50 Canal Street, San Rafael 94901
Centro Comunitario de Terra Linda: 670 Del Ganado Road, San Rafael 94903
Si eres creativo y quieres involucrarte, ¡puedes coser coberturas de tela con material que tienes disponible en casa! Considere esta guía creada por estudiantes de la Escuela de Medicina de Harvard para ayudar a que las cubiertas de tela de cara.
El personal de la Ciudad de San Rafael se asegurará de que todos los revestimientos faciales donados se laven antes de ser distribuidos con la información educativa y de prevención COVID-19.
Juntos podemos ayudar a mantener a San Rafael resiliente.
---
Cuarentena y órdenes de aislamiento emitidas
El domingo 5 de abril de 2020, el Condado de Marin emitió una orden de cuarentena y una orden de aislamiento que "requiere que cualquier persona que haya sido diagnosticada con o sea probable que tenga COVID-19" se aísle en su hogar u otra residencia. No pueden abandonar su lugar de aislamiento ni ingresar a ningún otro lugar público o privado, excepto para recibir la atención médica necesaria. La orden también requiere que los miembros del hogar se pongan en cuarentena y se queden en casa para ver si se desarrollan síntomas, ya que pueden haber estado expuestos.
Para respaldar esta orden, el Condado ha creado pautas para la seguridad de aislamiento y cuarentena en el hogar. Si usted o alguien que conoce cumple con las condiciones requeridas para aislarse en su hogar, estas pautas deben revisarse y seguirse.
---
Aumento de precios
El fiscal de distrito del condado de Marin ha recibido informes de precios exorbitantes que algunos egocios estan cobrando en el condado de Marin por ciertos bienes de consumo y productos básicos y, al menos en un caso, máscaras N95.
A cualquiera que crea que ha sido víctima de un aumento ilegal de precios o que tenga información sobre un posible aumento ilegal de precios se le pide que haga lo siguiente: llame a la unidad de protección al consumidor de la Oficina del Fiscal del Distrito de Marin al 415-473-6495 (inglés) o 415- 473-6188 (español). Los detalles de la queja se pueden enviar por correo electrónico a consumer@marincounty.org o se puede hacer un informe con una agencia local de aplicación de la ley. La información importante para incluir en cualquier informe es:
una descripción o nombre del bien o servicio;
el nombre de la persona o empresa que vende el bien o servicio;
el precio pagado o actualmente cobrado;
y cualquier información sobre el precio del bien o servicio antes del 4 de marzo.
---
Preparación de sobrecarga
A medida que los casos de COVID-19 continúan aumentando en el Área de la Bahía, el Departamento de Salud y Servicios Humanos del Condado de Marin (HHS) y los proveedores locales de atención médica están en posición de responder a las crecientes demandas en el sistema hospitalario de Marin, incluido un aumento significativo del hospital. Se han tomado varias medidas para aumentar la preparación colectiva de Marin para una posible sobrecarga hospitalaria, que incluyen:
Restricción de visitantes a hospitales y centros de atención a largo plazo.
Cancelar o posponer cirugías electivas y citas médicas de rutina.
Aumento de la capacidad del hospital y del personal y coordinación de suministros y equipos en todo el condado.
Marin Public Health aumentó su programa de vigilancia para monitorear casos de enfermedades respiratorias severas que resultan en hospitalizaciones.
---
Aprendizaje a distancia para continuar hasta fin de año
Marin y otros cinco condados del Área de la Bahía acordaron que las escuelas permanecerán cerradas durante el año escolar por la salud y seguridad de nuestras comunidades en general.
Jim Hogeboom, Superintendente de las Escuelas de la Ciudad de San Rafael, emitió una declaración ayer, 7 de abril de 2020. En su sincero mensaje, Hogeboom reconoce que está "desconsolado por la clase de 2020", y la dificultad de esta situación, compartiendo que "el aprendizaje remoto es no es una escuela regular ni es la mejor práctica de un maestro. La mayoría de nuestros padres no son maestros ".
Además de continuar brindando instrucción a los estudiantes a través del aprendizaje a distancia, las Escuelas de la Ciudad de la Escuela de San Rafael y los distritos escolares circundantes continuarán distribuyendo comidas escolares y se asociarán con la Ciudad de San Rafael y otros para brindar cuidado infantil a los trabajadores de la salud y trabajadores esenciales.
---
Actualización de video del Dr. Matt Willis
Ayer, el Dr. Matt Willis, Oficial de Salud del Condado de Marin, compartió una actualización de video auténtica y genuina sobre su experiencia personal como paciente con COVID-19. Afortunadamente, se está recuperando de la enfermedad y espera reunirse con su familia en la mesa. Por último, nos recuerda que lo mejor que podemos hacer por nuestra propia seguridad y la seguridad de nuestra comunidad es "hacer menos y quedarnos en casa".
---
Recordatorios