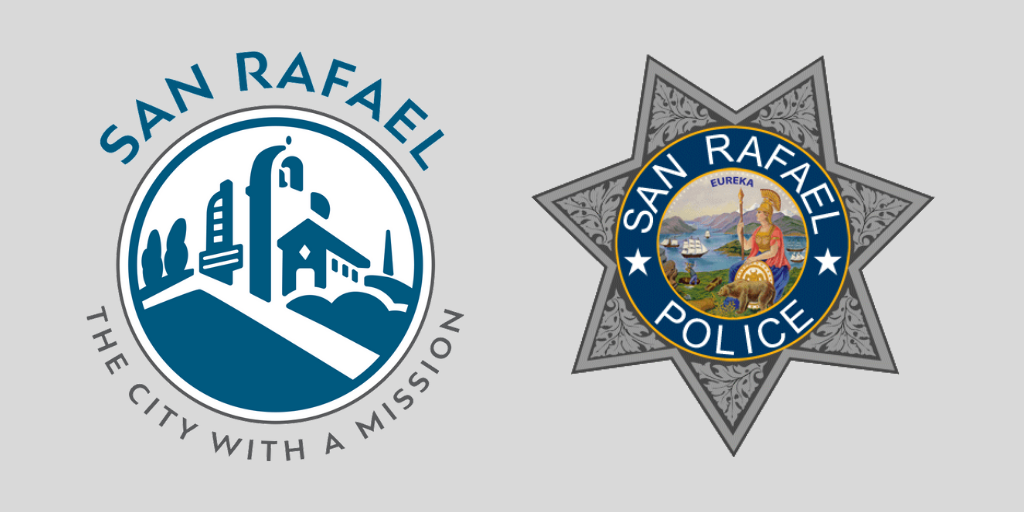 A recent high-risk traffic stop has sparked the City of San Rafael to offer a process in which police officers would meet with a community member for a session of healing, mutual understanding, and restorative justice. Local restorative justice expert Rochelle Edwards has agreed to facilitate this process.
On Aug 7, 2020, a high-risk traffic stop was conducted in San Rafael after police received a report of an armed carjacking. Mayor Gary Phillips released the following statement:
"The City of San Rafael has received a claim regarding an incident last month involving our police department. A Black individual was briefly detained by our officers in a vehicle stop. It is important to note that when the individual was pulled over, none of our officers were aware of the person's ethnicity, gender, age, or otherwise. The officers were responding to a 911 call that had been made just a few minutes before, which raised a reasonable suspicion that the vehicle had been stolen by someone who was reported as carrying a firearm. When the officers confirmed that they had stopped the wrong vehicle, the individual returned to his vehicle and the matter concluded. Please be assured that I have thoroughly reviewed all actions by our officers in connection with this incident, and have confirmed that all San Rafael Police Department policies and practices were followed.
"We typically do not comment on pending claims, however, I want to add the following. We have reached out to the individual involved with an invitation to participate in a restorative justice session with our police officers. This is new for us; it is a process that we are very interested in. While I am convinced that our officers handled the incident properly, we are truly sorry that it occurred and regret any negative impact that it had on the individual involved. This is why we hope for this opportunity for open discussion and healing among everyone involved in the incident.
"I believe that police accountability during these difficult times is more critical than ever. The San Rafael Police Department has in place strict policies and practices to ensure the highest level of ethical conduct on the part of our employees. I am grateful to our community for its confidence in our dedicated officers who make the safety of our citizens their highest priority. Our core values continue to be compassion, integrity, and accountability, and we always will strive towards excellence in providing the highest possible level of public safety service."
The San Rafael Police Department is committed to serving the community with integrity and respect. The City and the Police Department recognize that working with and listening to our community is a critical and continuous process. A restorative justice process would allow for listening, learning, and healing.
The City has invited the individual to the restorative justice session and is hoping to receive a positive response.