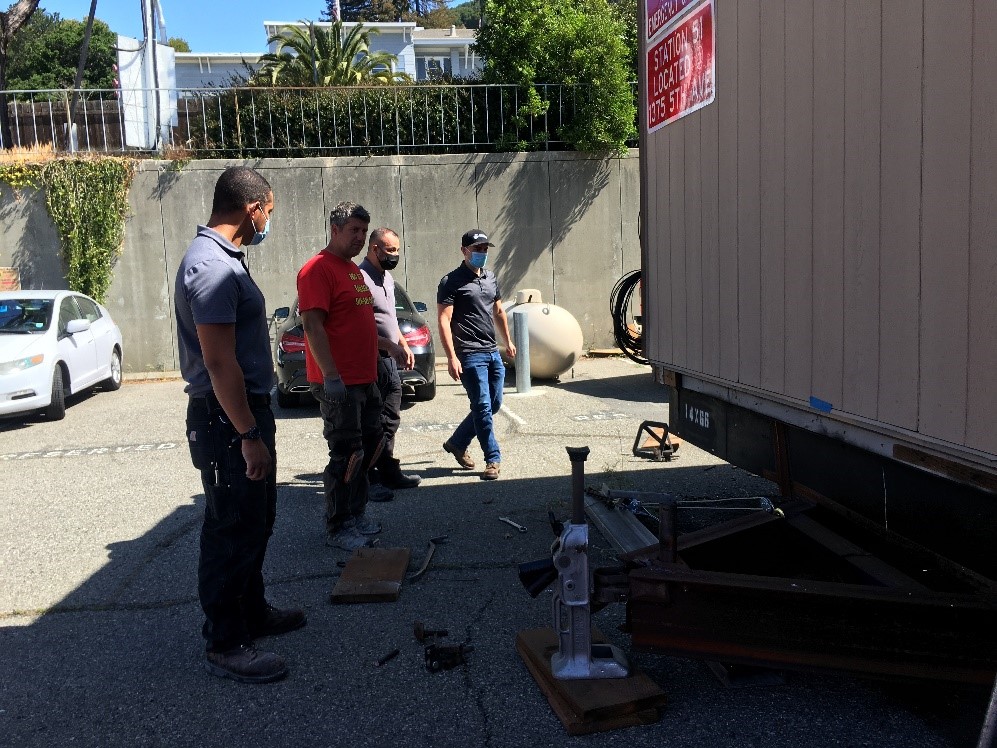 Another perfect example of teamwork!
This week, the modular building located on the upper City Hall parking lot, has been relocated.  This structure used to serve as the temporary living quarters for Fire Station 51 staff.  After the relocation, the building will be used as temporary Fire Station 55 located on the grassy area on 955 Point San Pedro.
While the dismantling of the two sections of the building took merely a day, the planning to make this happen required several weeks and support from various City departments.
Thanks to Jim Myhers, Gabe Dias, Ryan Montes,  Anthoney Heaven,  Chief Sinnott and Fire Staff.  Big shout out to Omar Garcia, whose contributions were invaluable to the project.  Omar and his staff helped prepare the building for removal, strategized on the best approach to remove, transport, and deliver the building to Fire Station 55.
The building will be fully assembled by the end of this week and will be connected to utilities in the weeks to come.
Good job on a successful project