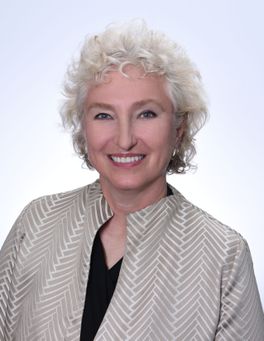 Carolyn Lenert has been selected as the Citizen of the Year due to her community involvement. Carolyn is a well-known community builder and leader. Carolyn has provided an effective presence as a key representative to the North San Rafael Coalition of Residents and as President of the Santa Margarita Neighborhood Association. Carolyn has contributed countless hours coordinating outreach, sharing resources and disseminating information to local residents on issues of community concern.
Carolyn is the creator and current editor of the Terra Linda Wind Magazine. Part of the
uniqueness of this publication is that it utilizes local high school students as writers and reporters.
Carolyn has initiated and pursued special projects to address and seek resolution to community issues and concerns. Among the special projects is 'Safe Passage along Lucas Valley Road" Carolyn spearheaded an 18-month effort that resulted in the award of a $650,000 grant from the Transportation Authority of Marin (TAM) to create a safe route for pedestrians and cyclists.
Carolyn has served to improve and increase awareness of fire safety in San Rafael. In
addition to being a San Rafael Fire Commissioner, Carolyn is an active Community Emergency Response Team (CERT) volunteer and is a co-founder of the Marin County CERT Coalition.
Carolyn has participated in organizing and coordinating many community events including the North San Rafael Promenade Celebrations, the Open Hearts/Open Homes Fundraiser for Hospice by the Bay and the Electronics Take-Back Event.
Carolyn is a true role model and mentor as a local community activist. 
The San Rafael City Council expressed its appreciation of Carolyn Lenert's efforts on behalf of her community and hereby awards her the Richard P. O'Brien and Mary Ferrario O'Brien 2011 Citizen of the Year Award