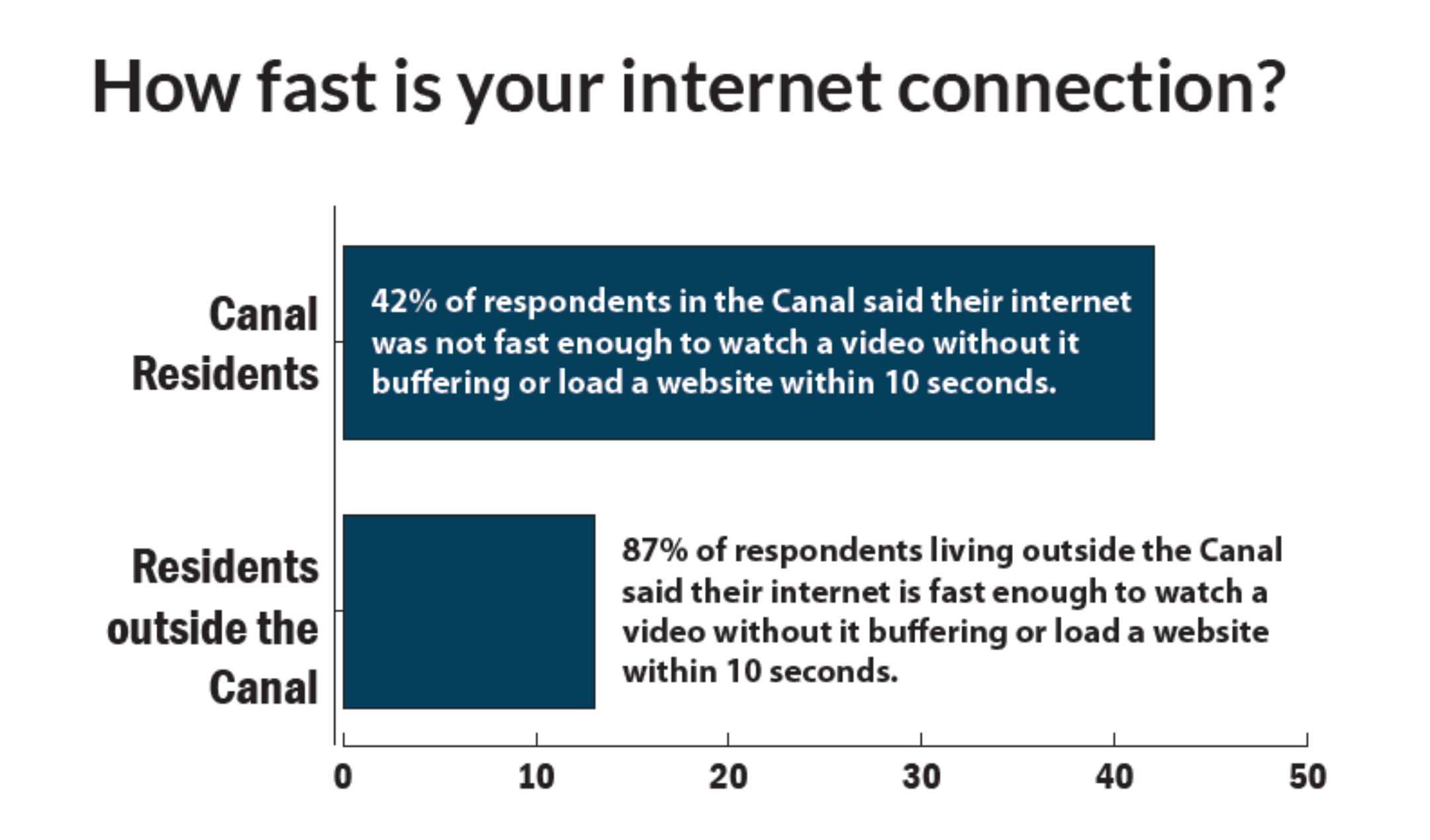 Access to the internet is necessary for so many facets of our lives including getting news and information, participating in civic life, applying for jobs or unemployment, access to education, and more. Residents in San Rafael do not have equal access to the internet and computers at home. The COVID-19 pandemic has exacerbated digital equity issues as the shelter-in-place orders have led to remote learning, high levels of unemployment, and a reliance on digital civic engagement methods.
In June, we asked 1500 residents about how they access the internet; 850 of the survey responses were from people living in the Canal. Here's what we learned:
42% of survey respondents in the Canal said their internet was not fast enough to watch a video without it buffering
57% of survey respondents in the Canal said they do not own a computer at home
44% of survey respondents in the Canal said it was difficult to connect to the internet
61% of survey respondents in the Canal reported having a wired internet connection in their home
When schools moved to an online learning model, an immediate need arose to better connect students to the internet and provide them with laptops. The City started working with the County of Marin, San Rafael City Schools, and Canal Alliance on a multi-pronged approach to the problem. These collaborative efforts include providing families with personal hotspots; promoting low-cost/free home internet programs; boosting WiFi signals at libraries, schools, and community centers; and providing Chromebooks to students. Thanks to several community volunteers and these partnerships, we also started working to create a public Wi-Fi network in the Canal neighborhood, where we determined there was the greatest, concentrated need.
The WiFi network will be available in some parts of the Canal neighborhood soon. Look for posters indicating if the network is available on your block. It will take a few weeks for the full area to get access as we continue to install equipment. Learn more about this effort.
There is a lot more work to do to close digital equity gaps in the Canal neighborhood including providing more devices to families and providing digital literacy training.
You can help by donating to the Canal Digital Equity Access Fund.