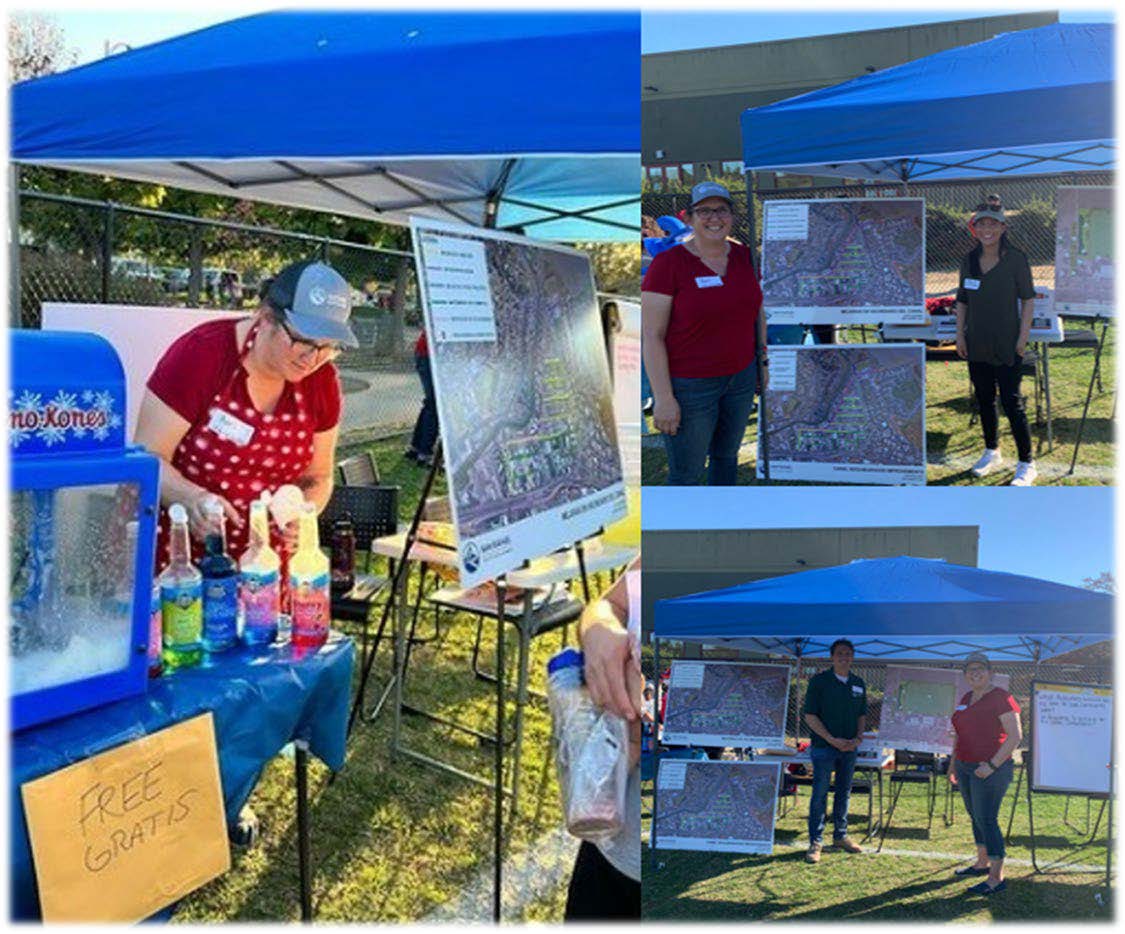 Thank you, San Rafael! You came out and showed up and helped make the Canal
Movie Night the success that it was. City staff from the Department of Public Works
(April Miller, Joanna Kwok, and Stephen Acker) were well prepared to answer
questions regarding upcoming improvements in local San Rafael neighborhoods and
provide some much-needed treats to the guests.
The projects delivered by DPW can affect residents, employees, services, as well as
impact common evacuation routes. Our staff and partners work hard to keep
information about disruption current and readily available.
Here are upcoming San Rafael projects coming to a neighborhood near you:
• 2022/23 Slurry Seal Project in the Canal Area and other places in San Rafael
(Oct. 9th – 16th).
English: Please visit: https://www.cityofsanrafael.org/canal-neighborhoodimprovements/
Spanish: Por favor visite: https://www.cityofsanrafael.org/mejoras-en-el-barrio-delcanal/
For any questions regarding upcoming DPW projects, please contact
public.works@cityofsanrafael.org