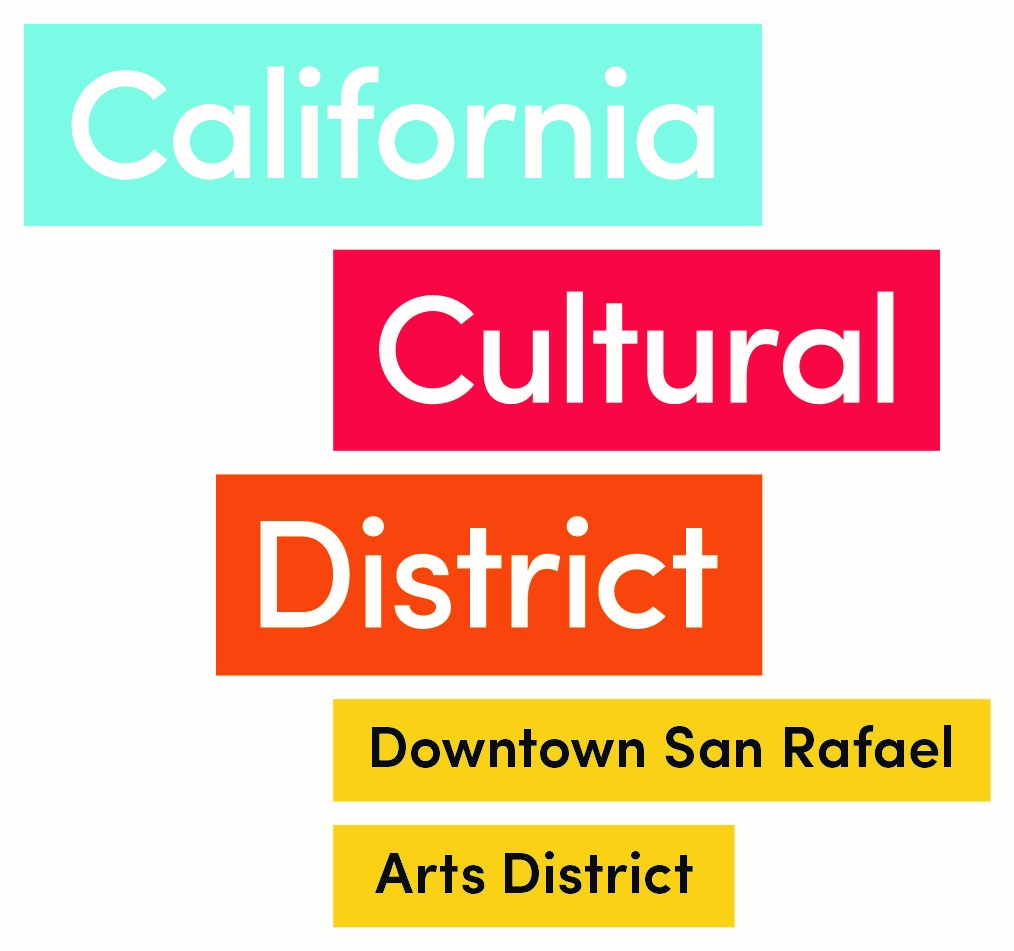 The City of San Rafael's Parking Division & an anonymous Committee appointed by the Downtown San Rafael Arts District (DSRAD), announce a Call for Artists to submit digital images of public art to be temporarily installed at the parking structure entrance located on the corner of Fifth Avenue & C Street in the City of San Rafael.
The Parking Services Division believes in the importance of art and creativity, and supporting that belief, has dedicated two areas on an existing blank sign/apparatus to rotating 6-month public art installations. The selected art pieces will be printed onto 36w x 76w inch panels, and installed on the current lighted sign apparatus (in a landscaped planter) of the Fifth & C St. public parking facility.
Background
The 2017 designation of Downtown San Rafael as a California Cultural Arts District, prompted the creation of this project. The inclusion of Downtown San Rafael as one of 14 designated California Arts Districts, was done so "on the basis of its cultural and artistic resources and activities being available in a concentrated area as well as the community's cultural allure among locals, visitors and entrepreneurs." The Downtown Arts District, located along the spine of Fourth Street, serves as the hub of local business and community life. It features numerous arts-related organizations and a vibrant events schedule, including the 2nd Friday Art Walk.
All applications must be submitted via the CaFÉ platform, www.callforentry.org. Entries must be submitted on or before September 6, 2019, 5:00pm PST.