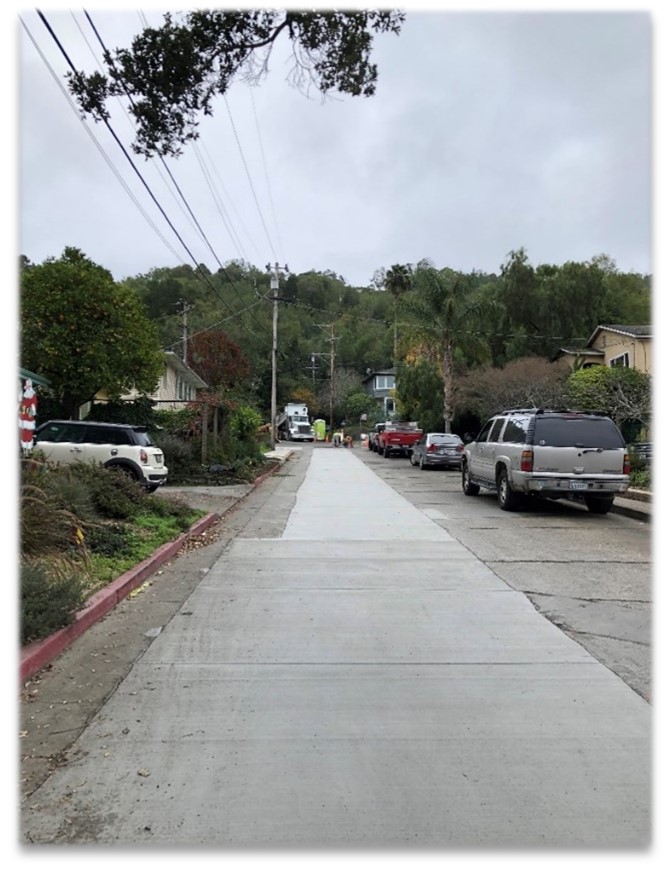 Project Engineer: JC Agcaoili
Work has begun on the concrete replacement taking place along the Bungalow Ave loop.  A large stretch of concrete along Bungalow from Picnic Ave to La Loma has already been removed, replaced, and reopened.   The eastern intersection of McCoy has also already been removed, replaced, and will be reopened at the end of the week.  Ghilotti Bros Inc. has been working with residents to coordinate deliveries, access to their driveways, as well as garbage pickup, moving garbage bins for residents when necessary.  In less than two weeks, we have removed and replaced almost 5,000 square feet of vehicular concrete.  We will continue to update residents as we begin to work down the other side of Bungalow Ave from the top of the hill.
Paving on Woodland Ave. is still projected to begin December 20th, when Davidson Middle School and Laurel Dell Elementary School begin their Winter Break.