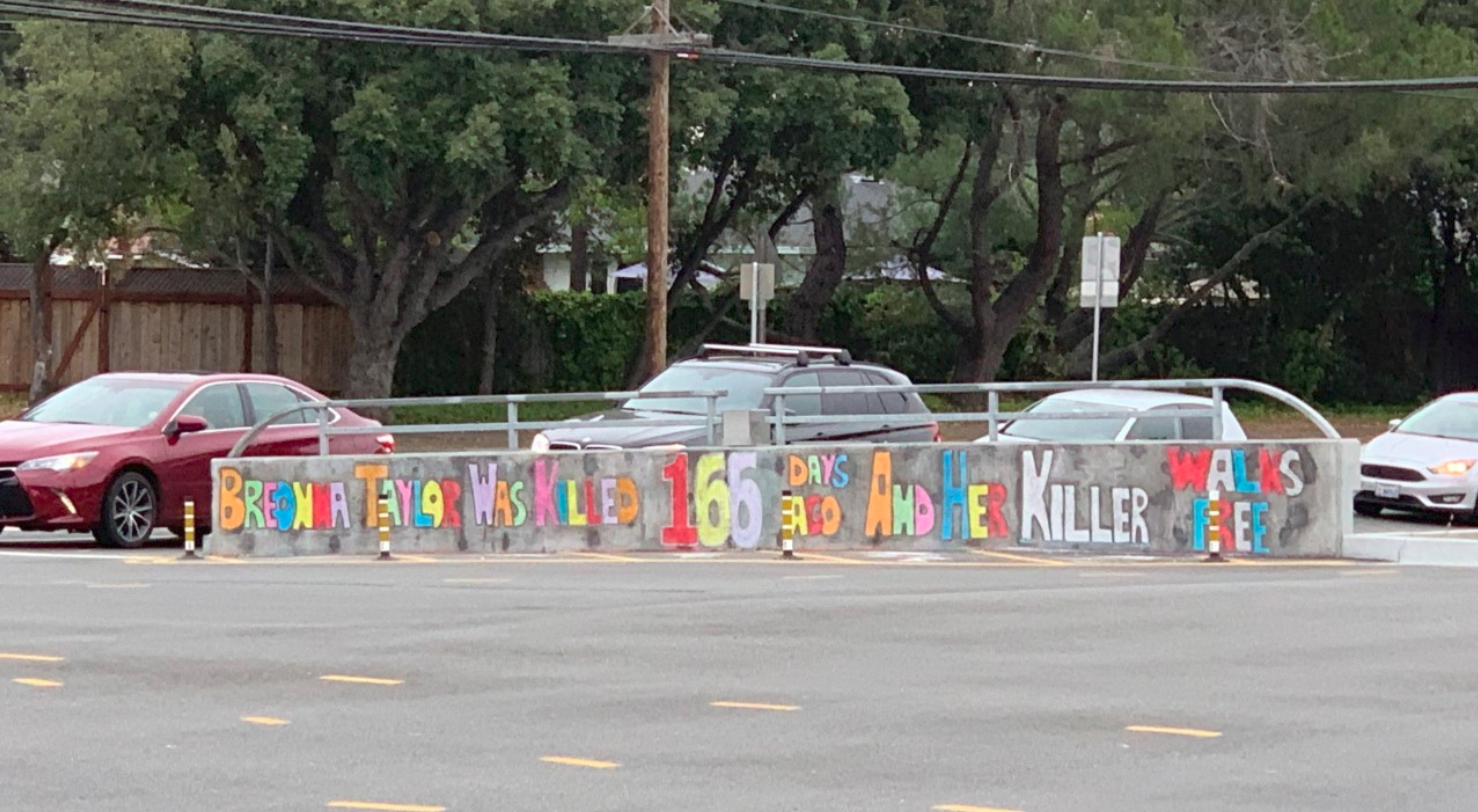 On Thursday, September 3, the City removed a mural from the cement wall at the intersection at Freitas Parkway and Las Gallinas. We don't typically notify the community when we do this type of work, but we think it's important in this instance to share our reasoning. 
The mural read "Breonna Taylor was killed 166 days ago and her killer walks free." The decision to remove this mural was not an easy one. Breonna Taylor's life mattered.  
Balancing free expression and ensuring that public space is maintained according to our policies can be hard. Our policy has been to keep public property clear of messaging, art, graffiti, or murals unless there's been a public process and partnership between the City and the artist.  
We left a note on the mural before it was removed hoping that whoever was maintaining it will reach out to us so that we can see how we might be able to work together.  
For updates please visit www.cityofsanrafael.org/public-expression