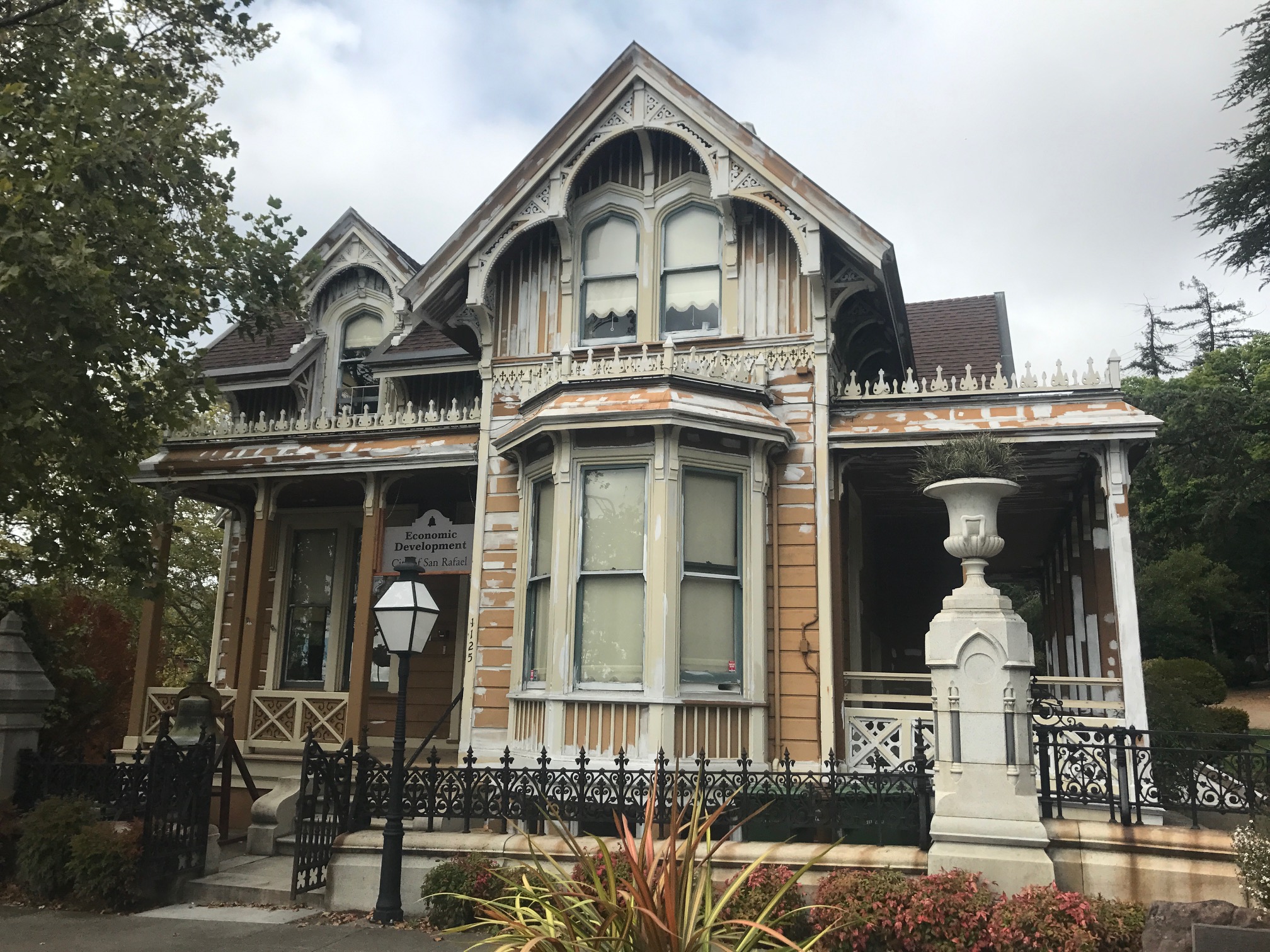 CITY OF SAN RAFAEL – DEPARTMENT OF PUBLIC WORKS
NOTICE INVITING SEALED PROPOSALS FOR PUBLIC WORKS
______________________________________________
Notice is hereby given that the City of San Rafael Department of Public Works will receive bids for furnishing all labor, materials, equipment and services for
BOYD GATE HOUSE – EXTERIOR PAINTING
1125 B Street (at Mission)
City Project No. 11310
This project consists of all the associated work described in the attached provisions of this document for the exterior painting of the Boyd Gate House, which includes the partially enclosed basement entrance and some wood repair / replacement. The Contractor shall pay prevailing wage on this project.
Each bid shall be in accordance with the plans and specifications, and other contract documents, now on file with the City Clerk, City Hall, San Rafael, California. Contract documents may be examined at the Department of Public Works, 111 Morphew Street, San Rafael, CA 94901; Public Works will not sell hard copies of the contract documents.
Bidders shall obtain copies of the contract documents by logging on to www.blueprintexpress.com/sanrafael or by calling BPXpress Reprographics at (510) 559-8299 or e-mailing Richmond@blueprintexpress.com. Cost of contract documents shall be Twenty-five Dollars ($25.00) per set, non-refundable. Shipping and handling costs are extra and prices range depending on the delivery method. At the bidder's request and expense, the contract documents can be sent by overnight mail. Bidders can supply their shipper account number to expedite processing. Electronic contract documents (PDF format) can also be ordered for a non-refundable fee of $25 per set. All bidders must purchase a complete set of contract documents (hard copy or PDF format) from BPXpress Reprographics to be included on the planholder's list and to receive addenda notifications. It is the responsibility of each prospective bidder to confirm his/her firm is on the planholder's list held at BPXpress Reprographics to ensure receipt of any subsequent communications, including addenda. Partial sets of contract documents are not available from the City.