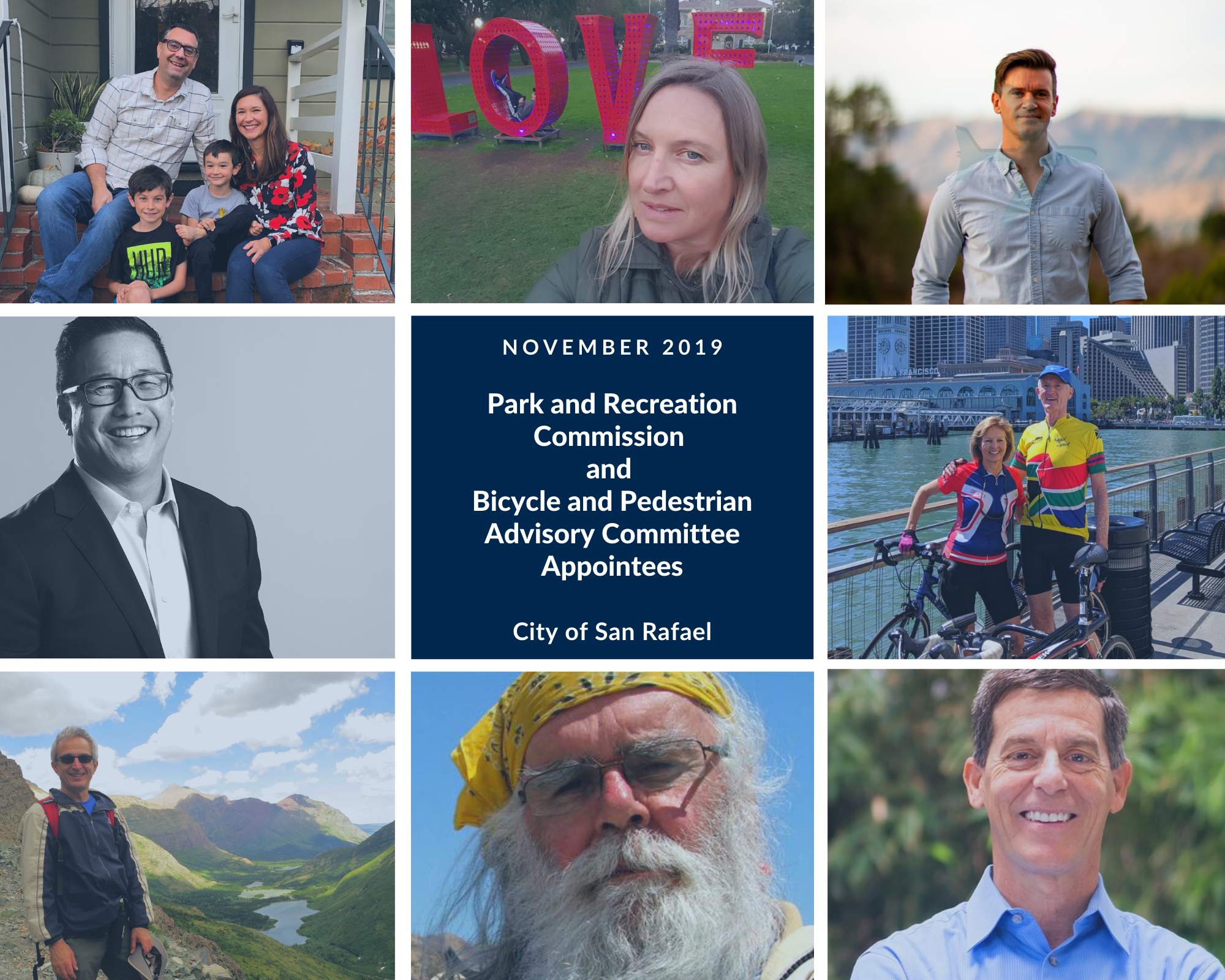 In November, the City Council appointed four members to the Park and Recreation Commission: Mark Machado, Cicily Emerson, Ariel Gutierrez and Jeren Seibel, and four members to the Bicycle and Pedestrian Advisory Committee: Barry Bergman, Philip Mooney, Marc Solomon, Jim Geraghty and Anne Coyne. Here is a little information about our newly appointed members: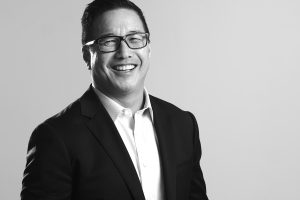 Mark Machado has lived in San Rafael for the past 35 years. With his wife, Linda, they have raised two sons, Charlie and Daniel. Both boys attended San Rafael City Schools from kindergarten through high school. Mark loves this community and has extensive roots in youth soccer, youth track and the overall Marin fitness community.
Professionally, Mark is a Realtor. He feels that great Park and Recreation programs add balance to an increasingly busy lifestyle. And, along with San Rafael's incredibly diverse population comes a Park and Recreation department that is all inclusive from the many different programs offered throughout, as well as, the many communities it serves.
Mark is proud to have served on the commission the past 8 years and looks forward to his present term as a commissioner. Congratulations on your reappointment to the Park and Recreation Commission, Mark!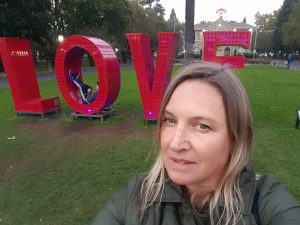 Cicily Emerson was recently appointed to the Park and Recreation Commission after serving as an alternate for several years. Cicily is a long-term bay area resident who grew up in Marin and has resided in San Rafael for the last 8 years. She attended UC Berkeley as an undergraduate and for graduate school studying Social Welfare. She has worked in non-profits and government for most of her career, most recently working for the County of Marin in Public Health for the last 16 years. She is interested in supporting collaboration between the San Rafael and the County, fostering a welcoming community for all residents, and promoting changes in policy, systems and environment that influence health and wellness. She feels lucky to live, work, and recreate in San Rafael. She lives near Montecito with her husband Patrick, and two daughters, Autumn and Esme who attend Coleman elementary school.
Congratulations on your reappointment to the Park and Recreation Commission, Cicily!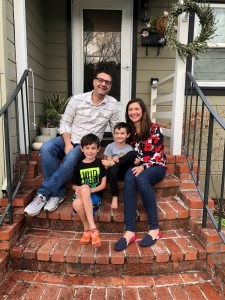 Ariel Gutierrez joins the Park and Recreation Commission this month, bringing with her nearly two decades of recreation industry experience.  An accomplished business leader, Ariel strongly believes in the great impact Library and Recreation Department can bring to our community through its programs, facilities and community development.  She understands the many opportunities and challenges the department is tasked with solving and looks forward to engaging in that important work.
Ariel grew up in San Rafael and returned with her husband Dave to put down new roots in her old community. They are enjoying raising their two sons in this diverse and thriving small city, taking advantage of all that it offers, including, of course, the parks.
Congratulations on your appointment to the Park and Recreation Commission, Ariel!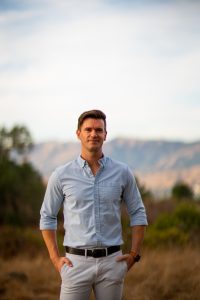 Jeren Seibel moved to San Rafael in March of 2017 after spending the prior 10 years working for and eventually managing a Parks and Recreation District in Northern California. He spent 2017 and 2018 working in the Recreation Department for the City of Mill Valley and now is employed by Marin LAFCo as a Policy Analyst. Jeren has always had a passion for recreation and today spends a majority of his free time enjoying exploring all the of the beautiful open space areas that surround San Rafael with his girlfriend, Katy, and their dog, Payton.
With over a decade of experience working in Parks and Recreation, Jeren had a strong desire to work with the department in the city that he now calls home. He is excited to have the opportunity to offer some of his experience as a member of the Park and Recreation Commission and hopes that he can have a hand in helping the department continue to grow and have a positive impact on the community.
Congratulations on your appointment to the Park and Recreation Commission, Jeren!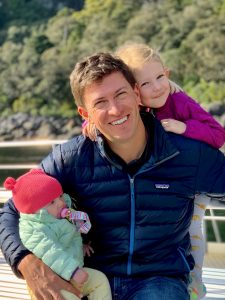 Philip Mooney is serving his first full four-year term on the BPAC, having recently completed a one-year appointment to the committee. He started walking at age one, riding bikes at age 3, and driving at age 16. As a pedestrian, cyclist, and motorist, he hopes to increase multi-modal transit (not traffic) in San Rafael. Particular attention will be given to safety, climate change, environmental justice, and access for all.
Phil moved to San Rafael in 2013 and lives in Gerstle Park with his wife, Mandy, and daughters, Matilda and Eloise. They have two cars, at least 12 bikes, and countless running shoes. He is a geologist at SSU, manages an elite road cycling team, and is an avid cyclist. He would be happy to meet over a coffee or ride to chat with you about the future of transit in San Rafael.
Congratulations on your reappointment to the Bicycle and Pedestrian Advisory Committee, Phil!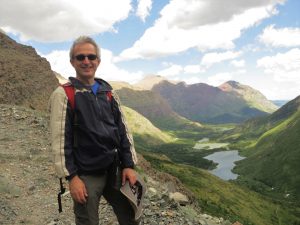 Barry Bergman has been a resident of San Rafael since 2014, and has been a transportation planning professional for nearly 25 years, working for regional and local agencies, a nonprofit organization, and currently at W-Trans, a transportation planning and engineering consulting firm. Through his professional work and travel across the U.S. and abroad, he has seen how creating facilities to encourage more bicycling and walking can help create vibrant places to live, work and visit, and is excited to work with the City and community to realize the vision in the City's Bicycle and Pedestrian Master Plan. While biking and walking are a great way to travel locally in the City and for recreation, Barry also bikes or walks to transit each day for his commute, so he brings to the BPAC a very personal experience and a practical understanding of the City's challenges in balancing its transportation needs.
Congratulations on your reappointment to the Bicycle and Pedestrian Advisory Committee, Barry!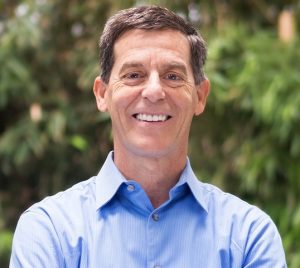 Marc Solomon, his wife, Martha, and their two boys have lived in the North Bay for 30 years. They enjoy the location, culture, and the well-managed style of San Rafael. He has a strong commitment to civic and professional engagement and as an avid biker the BPAC is an ideal way to serve the community. He brings a practical perspective and tries to strike a balance between the competing needs of the community. In addition to his involvement with BPAC, Marc is a consulting engineer.
Congratulations on your reappointment to the Bicycle and Pedestrian Advisory Committee, Marc!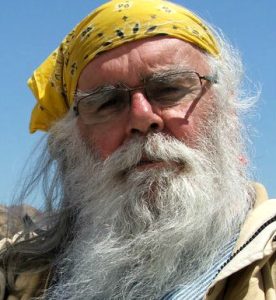 Jim Geraghty is a 30+ year resident of San Rafael, he has a deep interest in how local government works and its decision making process. He was one of the early adopters of cargo bikes owning one of the early model Xtracycle longtail bikes. Using his bike for daily errands, he became keenly aware of an opportunity to help the city identify needed infrastructure for safe bike usage and pedestrian safety. He saw the Bicycle Pedestrian Advisory Committee as an opportunity to give back to the city and applied to serve. During his first term, he was impressed with the staff's willingness to try new routes and their responsiveness to immediate safety needs for both our pedestrians and bike riders. He looks forward to seeing more bikes using safer routes as we reduce auto congestion on our streets. He is excited about the upcoming plans to widen the sidewalk on East Francisco Blvd, serving the Canal Neighborhood, and the East/West connections that will come with the proposed Third Street's project, making the connection to and from towns from our west easier and safer.
Congratulations on your reappointment to the Bicycle and Pedestrian Advisory Committee, Jim!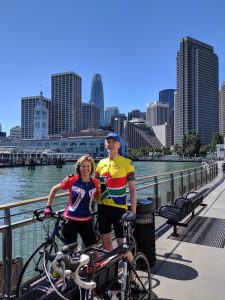 Anne Coyne has resided in San Rafael for over 30 years. Cycling is her passion and recently she cycled in Croatia and Chile; however, when at home cycling to Giants games cannot be beat. As a dog owner, walking into San Rafael and eating lunch downtown is a frequent activity. Anne's desire to serve on the BPAC committee is to ensure there are safe cycling and pedestrian options for residents of San Rafael. With the new growth of Senior Housing and a downtown hotel, maintaining and creating safe walking environments for pedestrians is imperative.
Anne is a CPA, and recently served on the Board of Big Brothers and Big Sisters of the Bay Area, as well as, being a mentor for BBBS. Currently she is a CASA, Court Appointed Special Advocate for the Marin Courts. She also was an executive founding board member for the Lincoln-San Rafael Neighborhood Association. Anne and her husband, Martin, raised their daughters in San Rafael.  One resides locally, while the other is in the Air Force stationed overseas.  Anne lives by Margaret Mead's quote, "Never doubt that a small group of thoughtful, committed, citizens can change the world. Indeed, it is the only thing that ever has."
Congratulations on your appointment to the Bicycle and Pedestrian Advisory Committee, Anne!
Interested in serving on a board or commission?
If you are interested in serving on a board or commission you can subscribe to receive notifications when the application period opens for our boards and commissions!
Special Thanks
We would like to give a special shout out to Mark Bustillos for his eight years of service to the Park and Recreation Commission. We can't thank you enough for generously giving your time and energy to your community!
Thank you for your service to your city!