Sponsor a bench or picnic table
The City of San Rafael has a policy allowing community members to make donations for the purchase of pre-approved park benches or picnic tables to be placed in City Parks. For Calendar Year 2023, the City will consider sponsorship of Park Benches or Picnic Tables. In future years, sponsorship of other park amenities may be possible, such as trees, bike racks, or drinking fountains.
Thank you for considering a sponsorship donation! Your sponsorship helps to beautify our local parks and provide enjoyment for all park patrons.
Get started by submitting your request
If you would like to commemorate a special event or honor an individual or group, you can make a donation to sponsor a bench or picnic table by completing the form below or filling out a paper application form by clicking on the link below.
Sponsorship applications are accepted from April through September every year, and benches and picnic tables will be installed by the following winter. Please fill out the form below to select a bench and/or table style along with your top three park locations. Please also provide the information you would like to include on the plaque. Once you submit your application for review, we'll look at park design, function, and maintenance to  determine if the bench or table style and the location you've chosen are a good fit. Once review is complete, we will contact you to make arrangements to accept the donation and finalize the sponsorship.
Important information
Bench and picnic tables
We have a variety of different benches or picnic tables you can choose from, and you have the option to select a park location that is meaningful to you. Please note that the City is not accepting donations of physical equipment.
Sponsorship amounts reflect the full cost for purchase, installation, routine maintenance, repair, and administrative costs. Benches or tables will be purchased, installed, and maintained by City staff, and become the property of the City of San Rafael once they are purchased.
Commemorative plaques
Commemorative plaques on benches or picnic tables must adhere to language requirements and be approved by the City prior to installation. In accordance with the Park Amenity Sponsorship Policy, the City reserves the right to reject commemorative plaque language deemed inappropriate. The City will not be responsible for plaque replacement if damaged or vandalized beyond reasonable repair.
Sponsorship Application Form 
Bench and picnic table styles
Sponsorship amounts are estimates for Calendar Year 2023, and may be updated periodically. Photos are shown for example purposes only, and are representative of the type of equipment and expected sponsorship costs. City staff reserve the right to select and order other equipment based upon equipment availability and cost, and suitability for desired park location. City staff will communicate actual equipment selections with the sponsor.
Park Bench Style #1 – Wood bench with back  $3500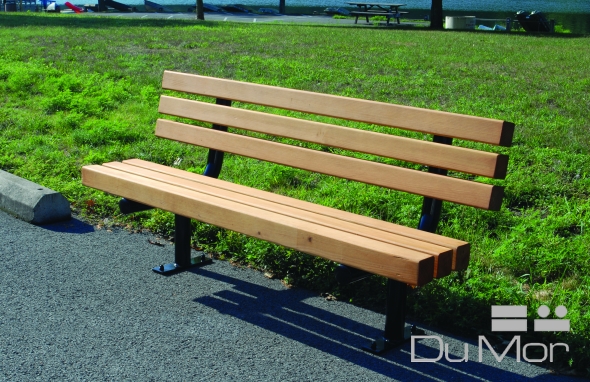 Park Bench Style #2 – Steel bench with back  $2,300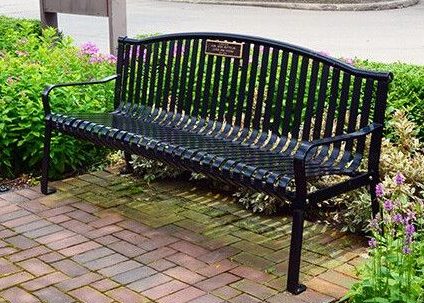 Park Bench Style #3– Wood bench with no back   $2,800

Park Bench Style #4– Steel bench with no back  $2,700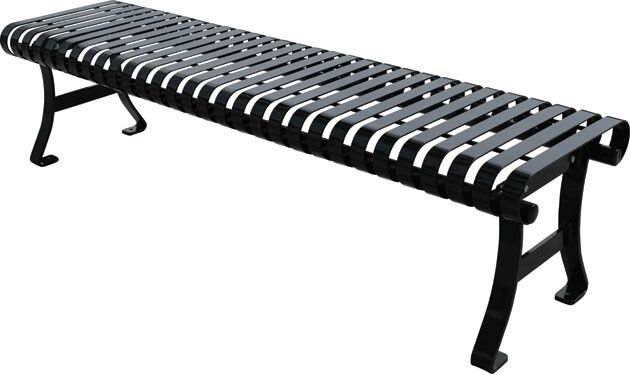 Park Bench Style #5– Recycled plastic wood bench with back  $3,300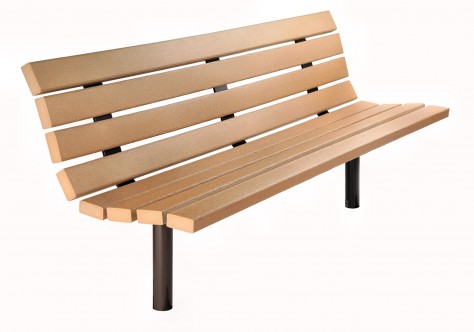 Picnic Table #1 – Round steel thermoplastic coated table  $2,300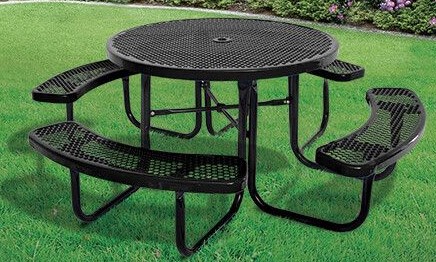 Picnic Table #2: Rectangular steel and wood table  $1,600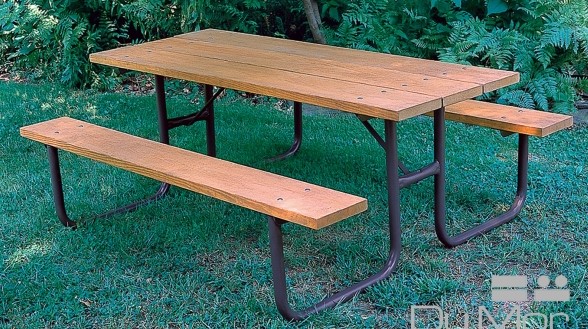 Picnic Table #3:  Square recycled plastic wood table, ADA  $3,700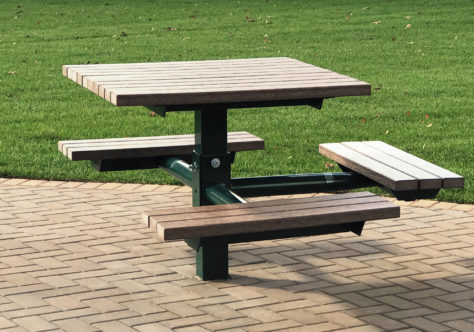 Commemorative Plaque Sample