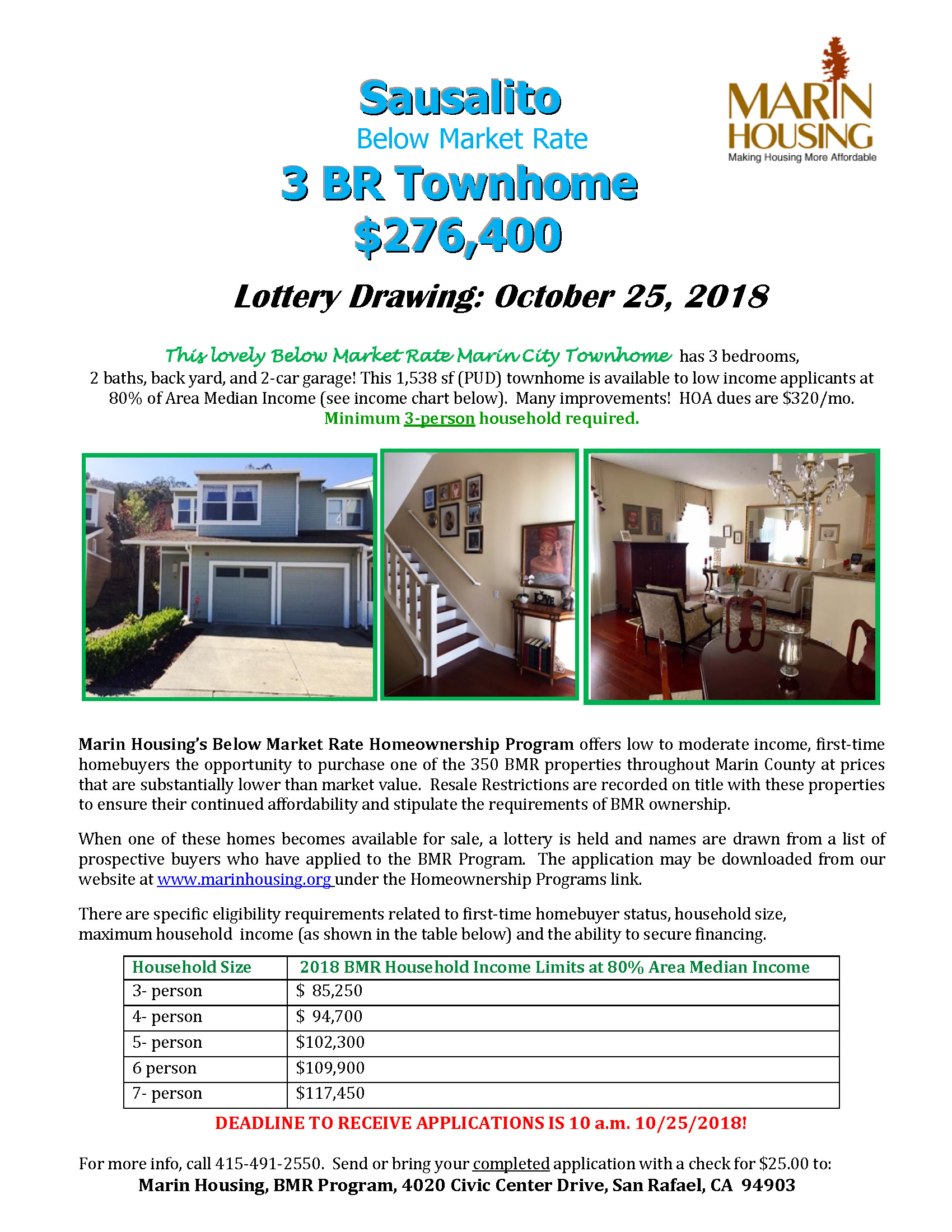 The Marin Housing Authority is conducting a Below-Market-Rate lottery drawing for a low income 3 bedroom/2 bathroom Below-Market-Rate Townhome in the Marin City Townhomes.
The lottery drawing will be held on Thursday, October 25, 2018.  The deadline to submit your application is 10:00 a.m. on Thursday, October 25, 2018. There is a drop slot in the front door at Marin Housing for after-hours drop off of applications. Please see attached Sale Flyer for more information.
For more information, check out the resources below or visit the Marin Housing Authority's website.
REMINDER FOR NEW BMR APPLICANTS:  Applicants who have not previously provided the REQUIRED "Certificate of Completion" for a HUD-approved First-Time Homebuyer course must submit one with their BMR Application. Marin Housing has prepared a list of HUD-approved homebuyer counseling agencies for your reference.
Resources