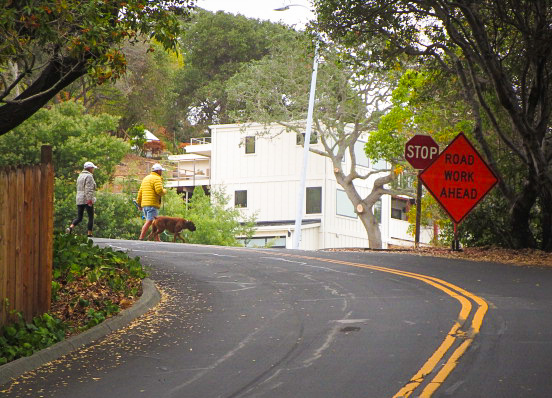 Project Update – Week of 9/26
Construction is working its way along Point San Pedro with the 3rd manhole base poured. Our 4th and final manhole on Point San Pedro Road will be tracking next week. We are continuing our trenching activities well into next week, so slower traffic is expected.
Open trenching has begun at the top end of Oak Dr. Note that flaggers will also be on Oak Dr. and will be helping residents navigate through the area.
Looking forward to the week of 10/3, WR Forde should be at the final manhole upstream of Point San Pedro Road. Along Oak Dr. they will continue open trenching an installing the first manhole.