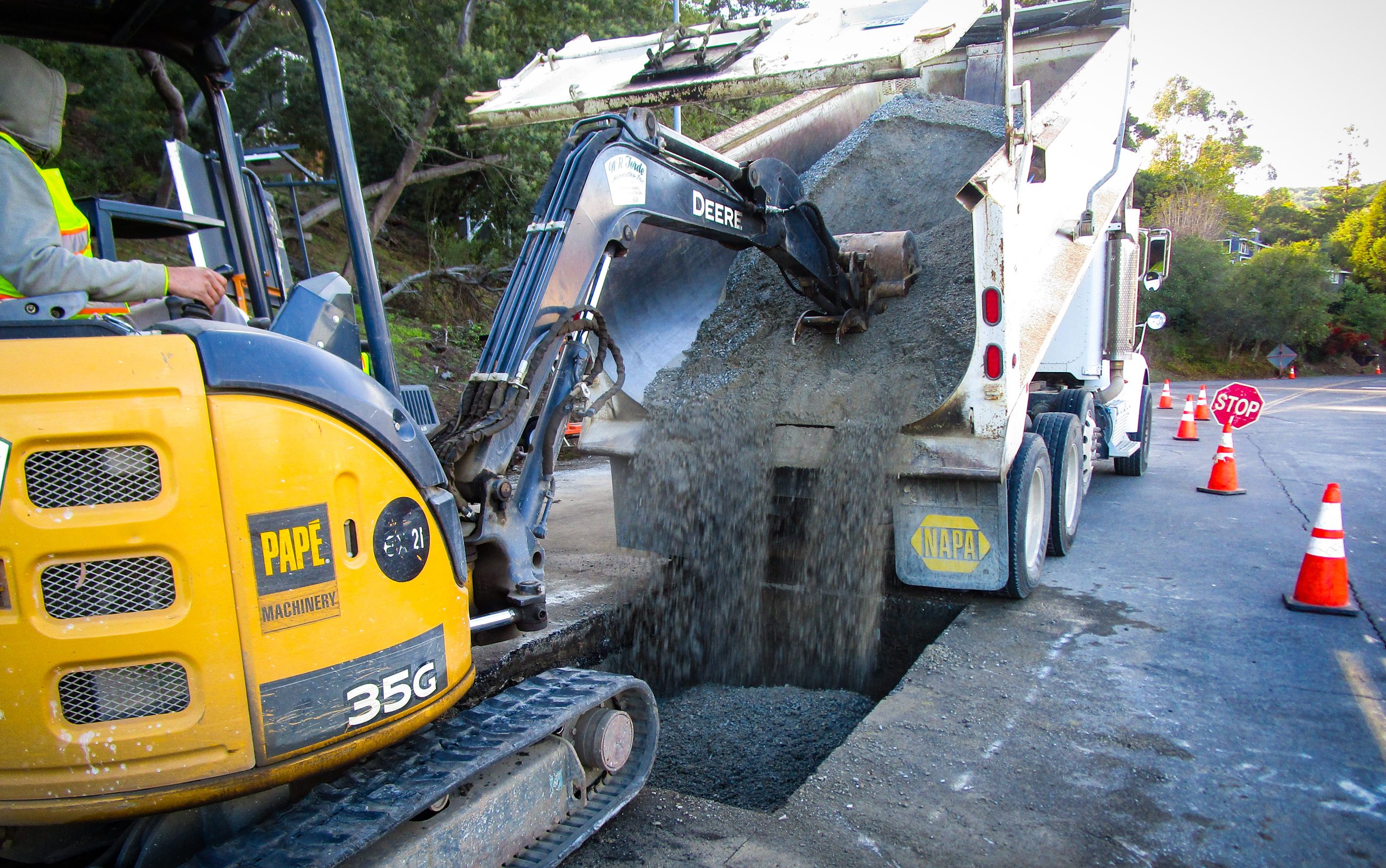 Project Update – Week of 11/28
WR Forde won't be onsite until Tuesday to address existing conditions along Main Dr. They'll be situated on the hillside of Main Dr. for light trenching and backfill. Traffic control will be up along Main Dr. to allow for safe construction.
The following week, WR Forde will be starting asphalt restoration along the road starting at Oak Dr. They'll continue for the entire week restoring the asphalt along Marine Dr. to Point San Pedro Rd. to Main Dr. The team will be prepared to move traffic control quickly through all the streets so be prepared to slow down along these streets for the week.
For the past few weeks, the design team has been making efforts to meet with residents regarding their designs for the pump systems. All residents have been scheduled for their meetings with the design team. If you require a meeting to be rescheduled please contact Barbara Dabney at b.dabney@nute-engr.com.