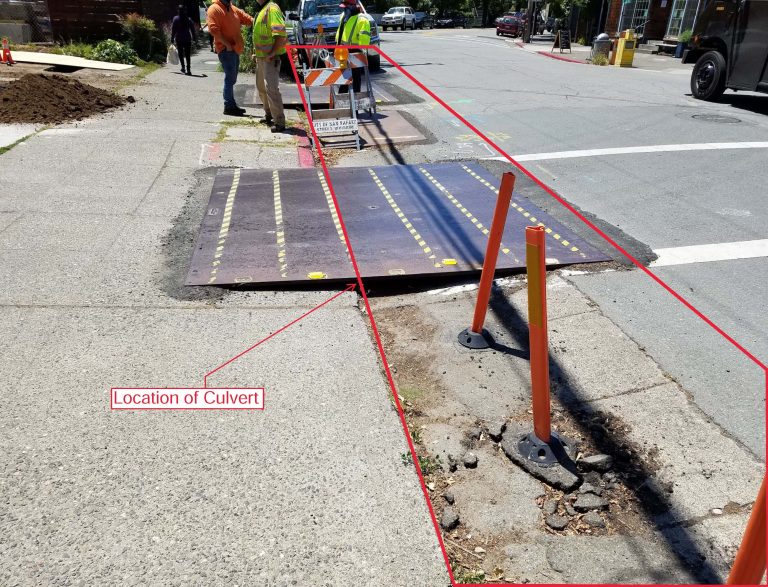 About

Project goals

Remove the existing concrete box culvert and replace with a new cast-in-place concrete box culvert

Budget

| | |
| --- | --- |
| Planning/Design | $75,000 |
| Construction | $250,000 |

Overview

The project is located near the intersection of B Street and Woodland Avenue, 50 feet upstream of the San Rafael Creek.  Feeding into the upper reaches of San Rafael Creek is a reinforced concrete box culvert conveying water away from the Gerstle Park neighborhood. A small portion of the ceiling of the culvert requires rehabilitation to provide better structural stability of the system. In addition to the replacement of a section of the culvert, the City will coordinate with utility companies and regulatory environmental agencies. On August 31, 2020, the City hired the design consultant, Mark Thomas & Company, Inc., to prepare design plans for the project. Construction is anticipated to begin in March 2022 and is expected to last for 3 months.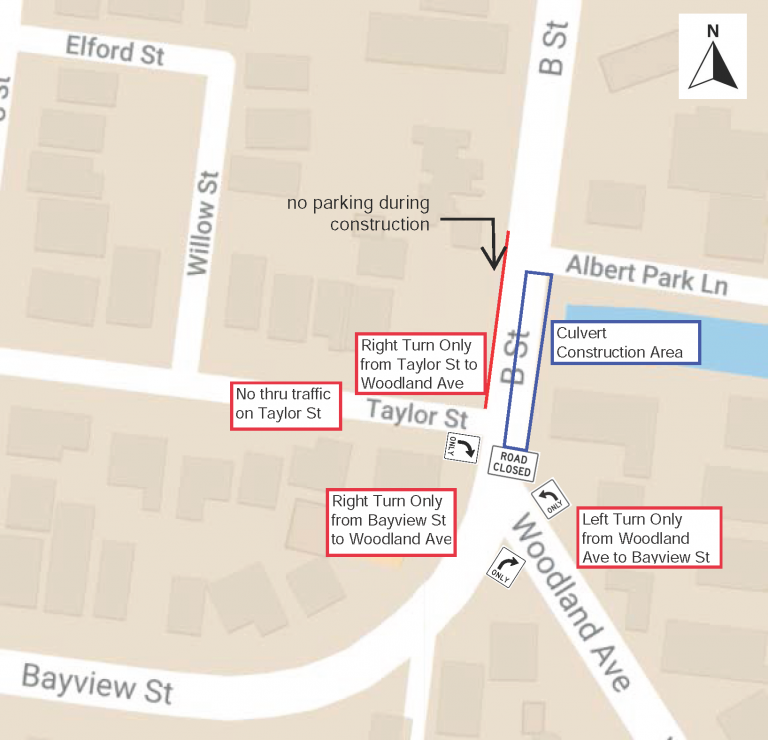 Timeline
| | |
| --- | --- |
| Design | August 31, 2020 - August 2021 |
| Construction | March 2022 |
Project contact
Theo Sanchez | Associate Civil Engineer
Theo.Sanchez@cityofsanrafael.org
415.458.5326