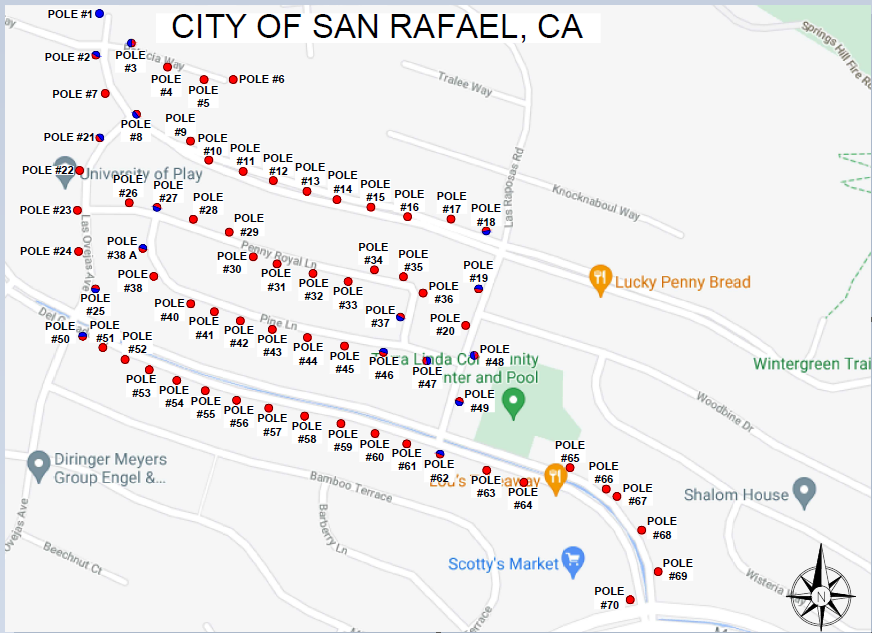 AT&T Line crews will be working in the vicinity of 695 Del Ganado, San Rafael to place aerial optical fiber for customers in the neighborhood. Please follow all traffic control and detours in the area.
Start Date: December 10, 2021
End Date: January 19, 2021
These dates exclude holidays, including December 24, 2021 and December 31, 2021.