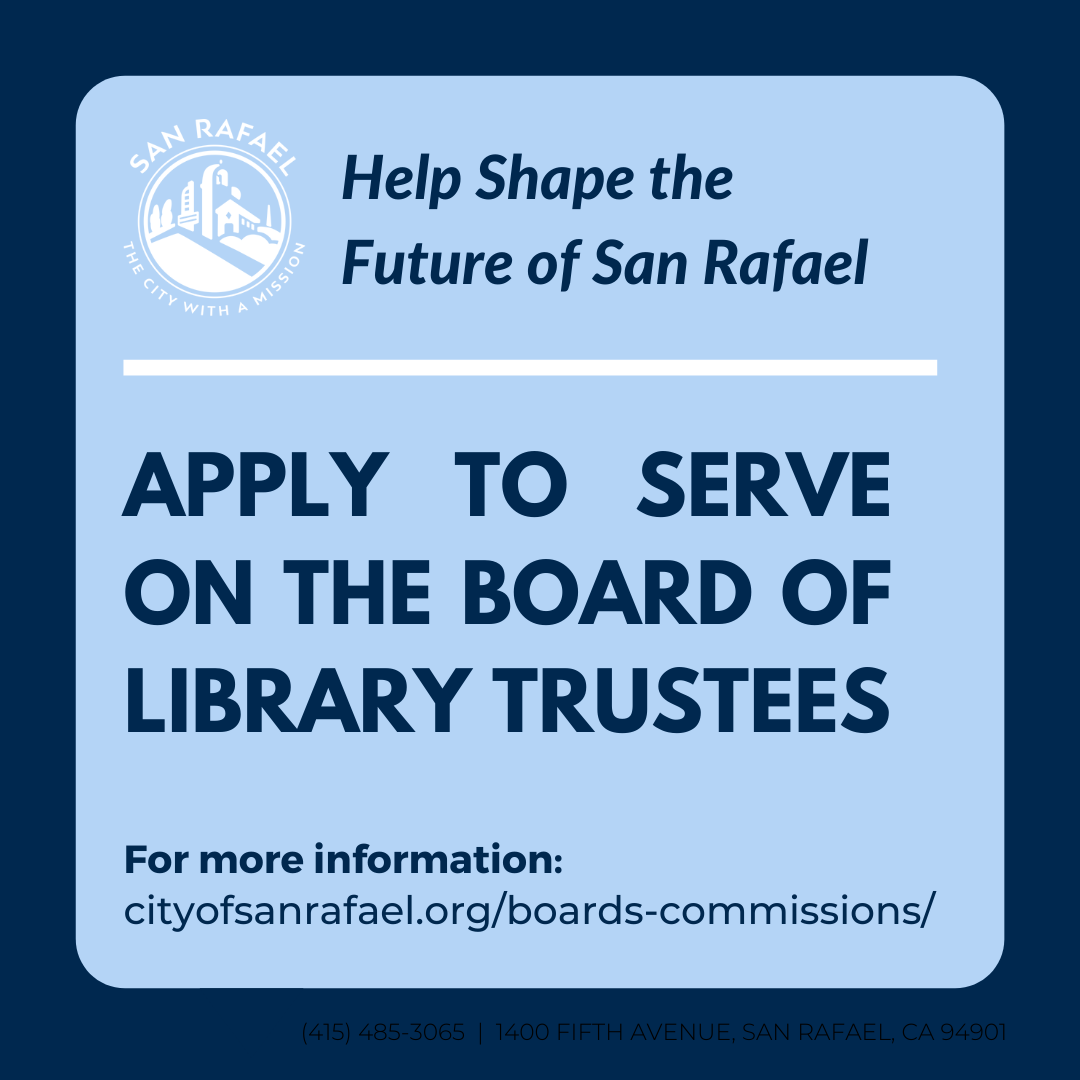 The City Clerk's office is currently recruiting to fill a vacancy on the Board of Library Trustees for a partial term to expire at the end of April, 2023. Community members can apply online to serve on our boards and commissions, and more information and eligibility requirements are as follows:
Board Description: The Board of Library Trustees is an advisory board that meets monthly with responsibility to provide support to library administration, work to support the process for a new library, serve as advocates for the Library to the City Council, and help increase the visibility of the Library in the community.
Term:                                                    Present through March 31, 2023
2022 Meeting Schedule:         2nd Tuesday of each month at 6:00 p.m.
Eligibility Requirements:         Must reside in San Rafael city limits  
Application Deadline (subject to extension): May 17, 2022 or open until filled
Apply now to serve on a board or commission! Your voice matters. Learn more and apply online: https://www.cityofsanrafael.org/boards-commissions/.