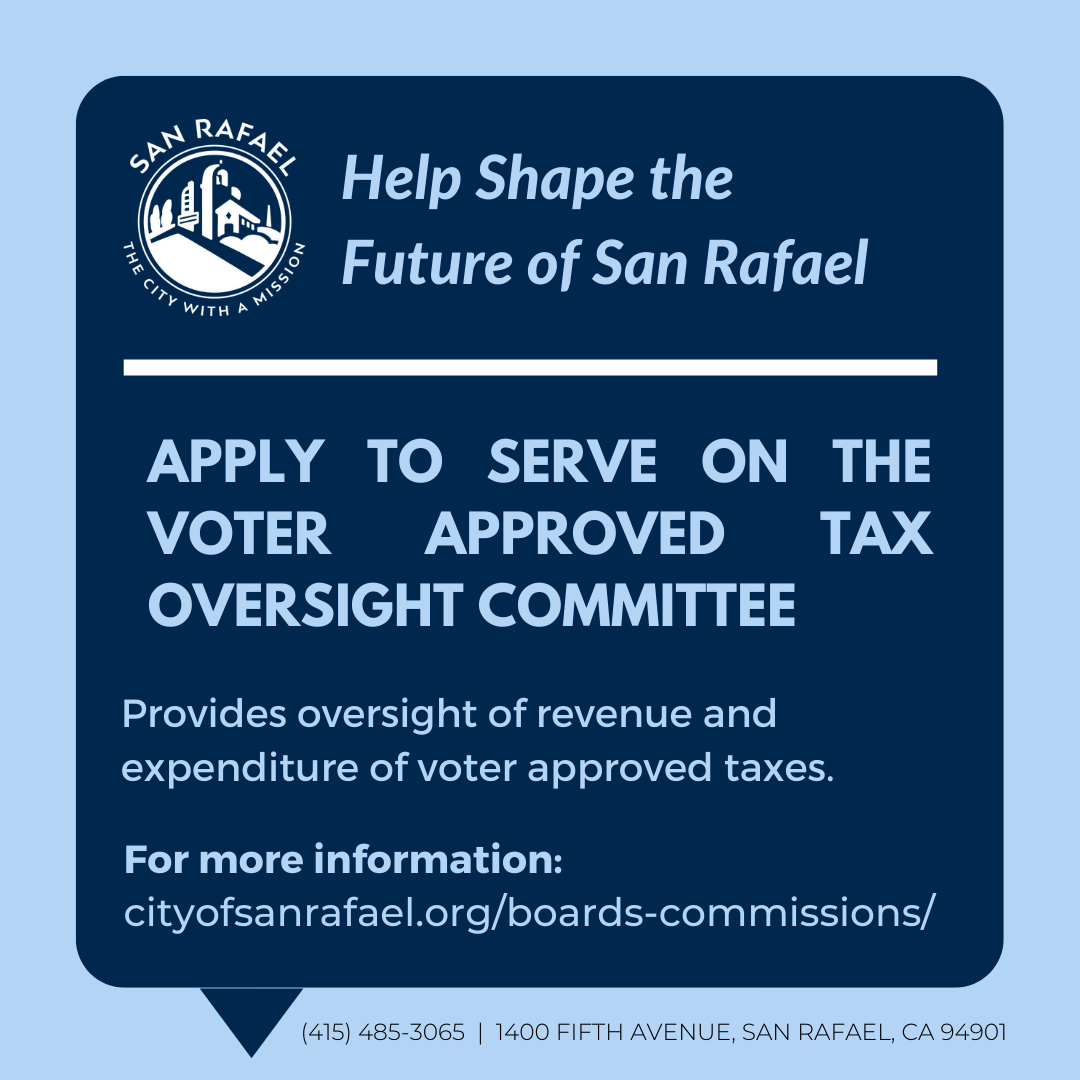 Community members can apply online to serve on our boards and commissions, and more information and eligibility requirements are as follows:
Voter Approved Tax Oversight Committee
Board Description: The Voter Approved Tax Oversight Committee's purpose is to review the collection and expenditure of voter approved tax revenues collected under the authority of voter-approved City tax measures and Resolution 15118 adopted by the San Rafael City Council on September 6, 2022.
Term:   Three four-year terms and Two two-year terms
2022 Meeting Schedule:         To be determined following appointments
Eligibility Requirements:         Members of the Committee shall be at least 18 years of age and  reside within the City limits.
 Application Deadline (subject to extension): Thursday, September 29, 2022 or open until filled.