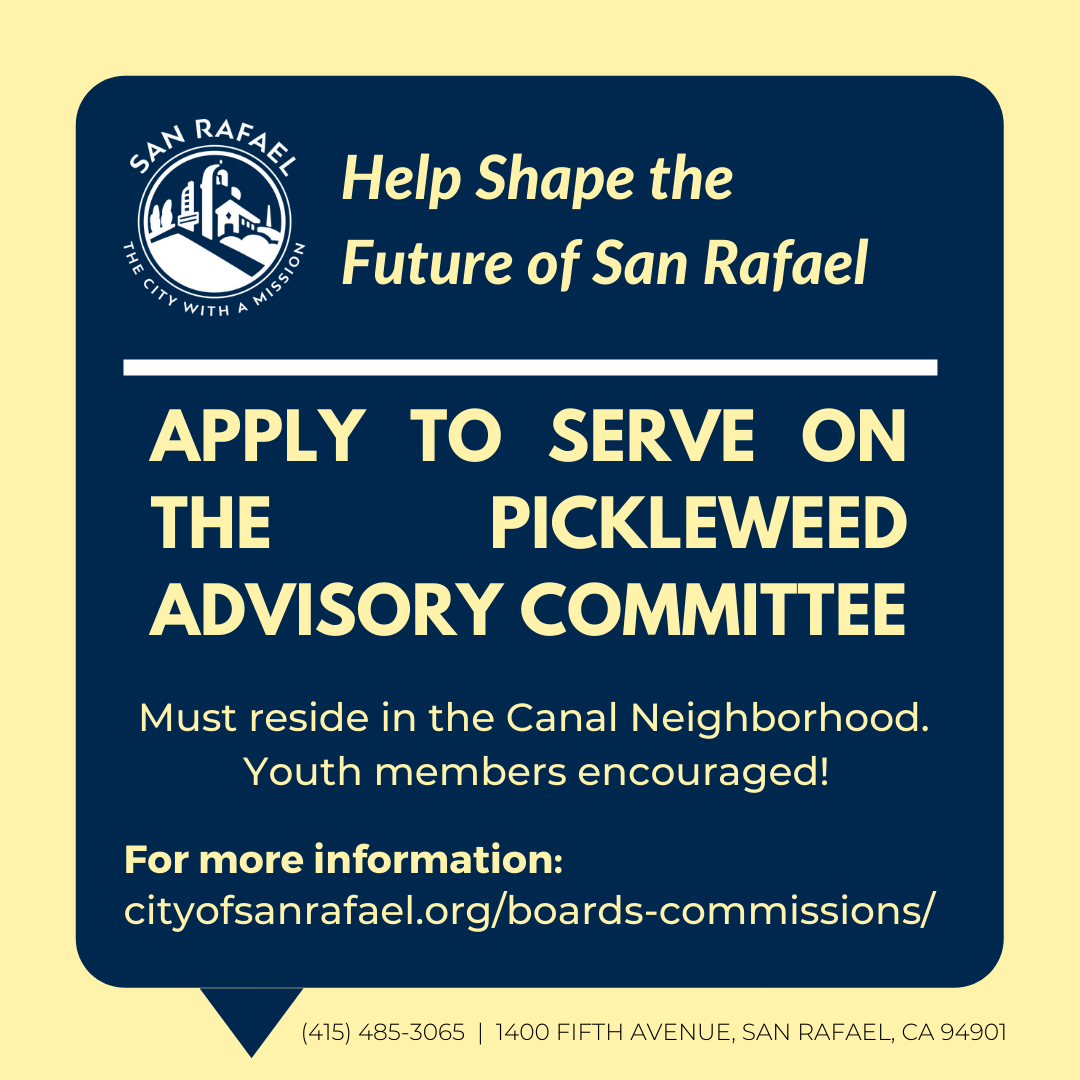 We are looking for one Canal Neighborhood resident to serve on the Pickleweed Advisory Committee through the end of December 2024. The Pickleweed Advisory Committee provides valuable input in representing and advocating for the Canal area resident's needs and wishes for programs and services and is a primary public networking resource between the Canal residents, representatives from governmental and non-profit agencies, and others.
Applicants must reside in the Canal Neighborhood and may be a youth member. The Committee currently has no Youth Members, so we highly encourage high school students to apply.
Apply now to serve on the Pickleweed Advisory Committee! Your voice matters. Learn more and apply online: https://www.cityofsanrafael.org/boards-commissions/.