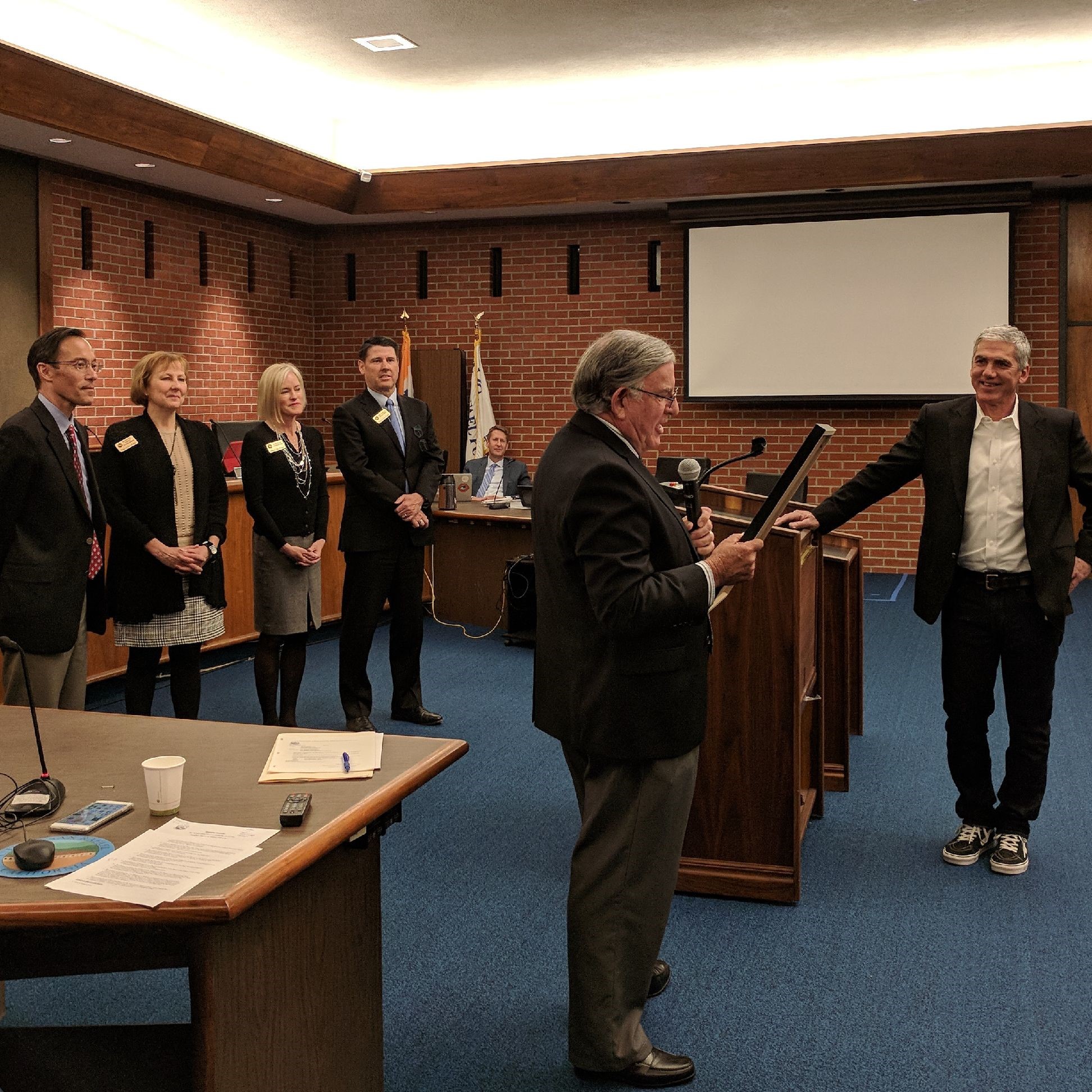 Andy Bachich is a long-time resident of and business owner in San Rafael who is well known for his entrepreneurship, as well as his community and civic involvement.  As a San Rafael High School student, Andy started with a good, hard-work ethic and a love for the San Rafael community. In 2006, the days were doomed for the former Loch Lomond Market and during the redevelopment process for the Loch Lomond Marina site, the experts predicted that there was no economic market for a full-service grocery store at this location. Enter Andy Bachich, who has never been fazed by a challenge in seeking and achieving his passions and goals.  Fueled by a passion to open his own full-service grocery store, Andy convinced the City and community that this site was the right place for his market.  Andy's vision became a reality in 2017.   His beautiful bayside grocery store was opened to much fanfare and community support.
In 2010, Andy brought new life to the once-thriving and beloved Sun Valley Market.  The Sun Valley Market had lost its purpose in the neighborhood and had been operating as a deteriorating convenience store.  Andy's vision and ambition took charge to renovate and re-open the store to its former glory.  As a result, the Sun Valley neighborhood is proud to have a local, neighborhood market that serves as a prime community gathering place.
A kid at heart, Andy has always made time for supporting the youth, particularly in his home town San Rafael.  Andy has dedicated countless hours and contributions from his market for many youth events and fundraisers. One example is the live Tommy Castro Concert that Andy sponsored at the Loch Lomond Marina, which raised $120,000 for the San Rafael City Schools District library fund. The concert was the culmination of "Andy's Summerfest," a school fundraiser started by Andy in his parking lot and now venues at San Rafael High School.
Andy's commitment to promoting small business leadership was acknowledged through his receipt of the North Bay Small Business of the Year Award in 2017. Andy was presented this award by Assembly Member Marc Levine for his support of local organizations such as the San Rafael City Schools, San Rafael Heads-Up Foundation, San Rafael Little League, Boy Scouts and Girl Scouts of America and several other programs.
The City Council expresses its appreciation for Andy's efforts on behalf of our community and awards him the Richard P. O'Brien and the Mary Ferrario O'Brien Citizen of the Year Award.
Congratulations Andy!