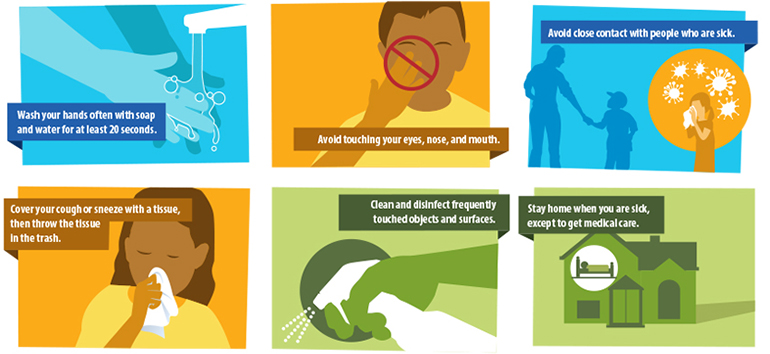 As our region prepares for the potential increase in Coronavirus (COVID-19) infections it is important that residents and businesses in San Rafael are equipped with accurate, reliable information, and a clear understanding of what we are doing to in coordination with partner agencies to respond to COVID-19.
---
Stay informed
Marin Health and Human Services has set up a webpage where you can find the most recent public health updates about COVID-19 in Marin County. The City of San Rafael's Office of Emergency Services and all departments are working in coordination with Marin County Health and Human Services, Marin County Office of Emergency Services, and regional partner agencies to coordinate information and messaging.
Find the latest Marin COVID-19 Updates
Sign up for email updates and get the latest information from Marin County Health and Human Services
https://www.marinhhs.org/coronavirus
COVID-19 Hotline (Marin Health and Human Services):
415-473-7191
Email questions to:
COVID-19@marincounty.org
City of San Rafael COVID-19 webpage – Links to resources and updates from City of San Rafael
https://www.cityofsanrafael.org/coronavirus/
Community Meeting – Panel Discussion on COVID-19 in Marin County
Watch a Recorded Community Meeting hosted by Marin County Office of Education and Marin Health and Human Services.
---
Stay Healthy San Rafael
The best defense against a respiratory virus is prevention and good hygiene.    
Wash your hands often with soap and water for at least 20 seconds.
Avoid touching your eyes, nose, and mouth.
Cover your cough or sneeze with a tissue, then throw the tissue in the trash.
Clean and disinfect frequently touched objects and surfaces.
Stay home when you are sick, except to get medical care.
Avoid close contact with people who are sick.
Stay informed by checking reliable sources of information and practice good hygiene to protect yourself and others.  The City of San Rafael and our partners in Marin County will continue to remain vigilant and keep the public informed as the situation evolves.
---
What the City is doing to prepare for COVID-19?
Increased cleaning schedule and sanitation efforts at all City facilities.
Promoting hand washing and good hygiene in City facilities, restrooms, and counters.
Instituted measures to reduce the social contact and minimize the possibility of exposure.
Cancelling or postponing all large, non-essential indoor events, suspending library programming, and cancelling events typically attended by those 65+ per the County Health Department and CDC recommendations for the month of March.
Coordinating outreach and information updates with Marin Health and Human Services.
Created a COVID-19 webpage for the public that links to the various health resource available and will provide updates on City events or programs.
Evaluating non-essential meetings for postponement
Reviewing our Continuity of Government Operations Plan to assess and identify current and future needs
We remain dedicated to providing the best possible service to our community, but understand some services will be altered or postponed in the interest of public health.
Working to provide alternative feedback methods of City Council Meetings and other essential gatherings to assure the public can participate remotely.
Working to find creative solutions that will prevent social isolation and minimize unintended consequences during this challenging time.
Working on additional work guidelines and plan for impacts to our workforce.
Holding daily planning calls for staff to provide updates and share best practices and concerns moving forward.
---
Additional Resources
The California Employment Development Department has a variety of resources for those concerned about lost wages or ability to work at https://edd.ca.gov/about_edd/coronavirus-2019.htm
Travel Information and Guidance is available at https://www.cdc.gov/coronavirus/2019-ncov/travelers/index.html
City Event and Program Adjustments
https://www.cityofsanrafael.org/coronavirus/
Marin County Office of Education: https://www.marinschools.org/Page/6792