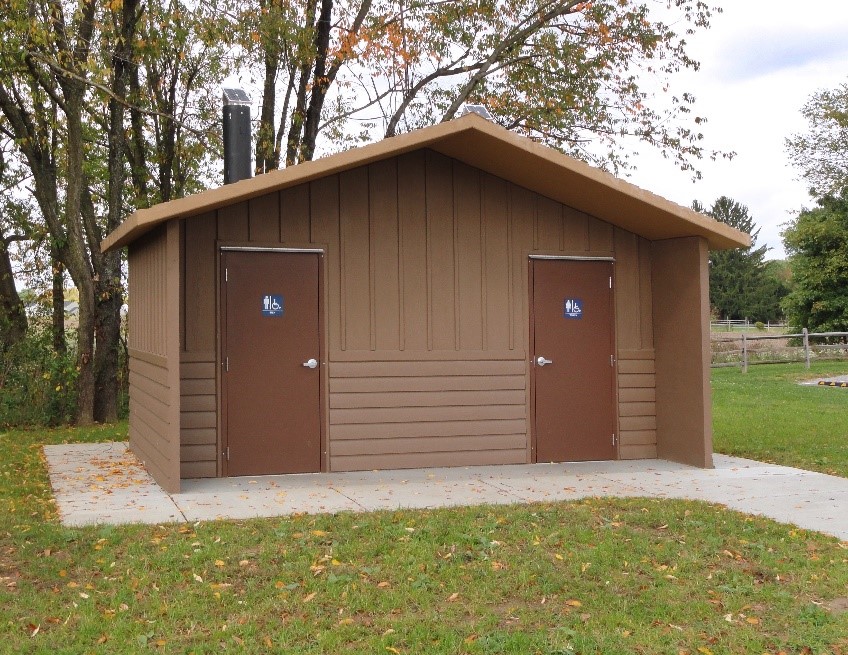 (The photo is for illustration only. Actual building design in progress)
Contact: A. Fabiola Guillen-Urfer, Sr. Project Manager – Public Works
Did you know that lumber prices were up more than 180% since spring of 2020?  The construction industry has not experienced such dramatic material cost increases in years.  The exponential increase in lumber prices has impacted cities, counties, and states throughout the country. The new premanufactured wood frame restroom building for the Albert Park Ball Field was no exception.   The restroom building is part of the Albert Park Improvements project, along with a new accessible ramp to the grandstands and new protective netting.
When we received bids for the restroom building, the reality of these unprecedented plumber prices set in.  The cost seemed very high considering the size and function of the structure.  The building is only about 340 square foot and includes 4 gender-neutral restrooms. So, we started thinking outside the box and exploring other alternatives that didn't include lumber; more specifically, concrete. We reached out to concrete building manufacturers for pricing of a similar sized building with the needed four stalls. The results are whopping savings of over $40,000 dollars for a concrete building vs. the original wood frame building.
By pursuing this option, we are not only rethinking the status quo but we are also serving our community by being mindful and fiscally responsible.