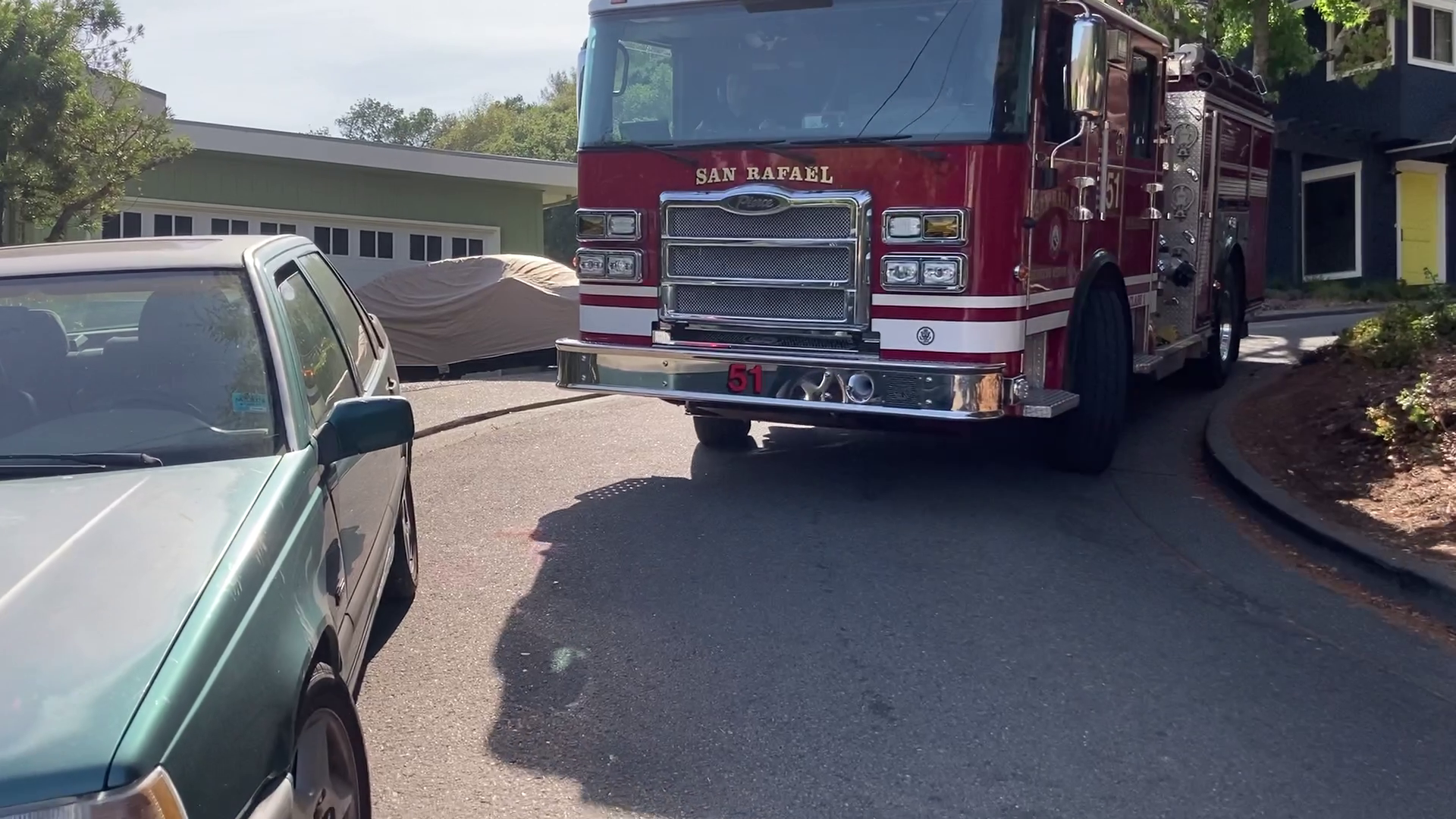 After a supply chain delay, staff and our contractors are preparing to install our parking clarifications in the Dominican, Gerstle Park, Fair Hills, and West End Neighborhoods in early to mid-October. The clarifications will improve emergency access and egress by clarifying existing parking rules through new signage and parking boxes. Steel sign poles and the signs which indicate safe parking areas are now in production. In conjunction with painted curbs and parking boxes, this new signage will help offer a clear indication of where it is safe to park and still allow safe resident emergency evacuation and access for emergency vehicles.
Staff are in close communication with the installation contractor and sign fabricator. Currently, the final installation is scheduled for early to mid-October. Staff will share specific installation dates as soon as they are available. The City of San Rafael is committed to implementing these important safety measures as soon as possible. Once installed, residents can expect a warning period before enforcement occurs.
Prior to the October installation, staff will conduct a final review of parking box locations and freshen or update street markings to ensure an accurate installation. This project will lead to more legal parking, safer roadways for residents and emergency vehicles, and safer pedestrian and bicycle use.
The pilot project, completed in September 2021 in the San Rafael/Lincoln Hill neighborhood, has already had multiple safety impacts, including an improved first response. This year's focus includes the Dominican, Gerstle Park, Fair Hills, and West End neighborhoods. As part of our expanded outreach efforts, staff have mailed letters to residents, been in direct contact with HOA and NA leaders, held community meetings, and met with multiple resident groups on site to discuss and consider alterations to the markings and plan. The City appreciates the community support and commitment to public safety as we have navigated this important project.
To learn more about this essential community safety program, please visit:
https://www.cityofsanrafael.org/san-rafael-parking-box-program/