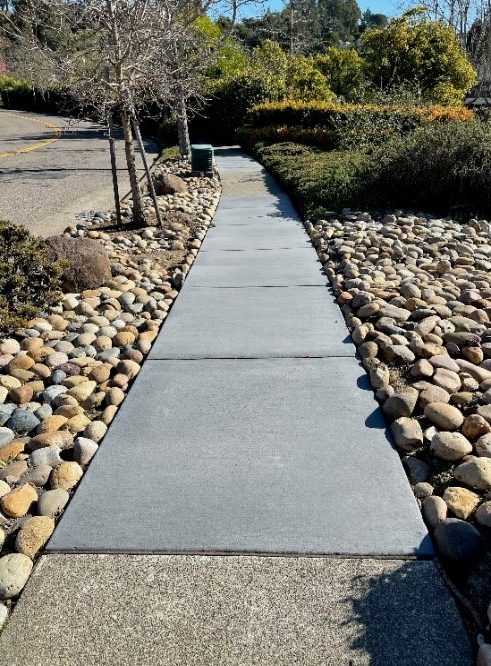 Although the rainy season dictates when we can work, the Sidewalk Repair Program is nearing the final stretch of work in the East San Rafael area.  We have been making great progress on Biscayne Drive and with more than a dozen properties signed up for the program in this area, the City will be contributing almost $10,000 to replacing over 750 square feet of sidewalk on Biscayne Dr. alone.  Once the work wraps up, we will begin to tackle the Chapel Cove area and then finally Peacock Drive and adjacent roads.  The work along Peacock Drive is expected to take place in mid-March.
We are enthusiastic for this program to continue making its way through San Rafael.  After completing the work in East San Rafael, the program will move to the Downtown San Rafael and Terra Linda areas.  Currently, we are continuing to accept applications from properties in all areas.  After completing work throughout San Rafael, we will be able to visit other areas we may have missed.
As part of the sidewalk repair program, tree replanting is also being scheduled for  the neighborhoods as well. As many as 95 trees are planned to be replaced and planted in the upcoming weeks. You will be able to see most of the new trees along Biscayne Dr. and Riviera Dr. in the East San Rafael area, as well as at other various locations across the City.  Look out for the tree being planted by our Parks Maintenance Supervisor, Aaron Tubbs.  Trees that are being replanted are selected from the City's Approved Street Tree List which ensures the trees that are replaced are suitable for our climate and infrastructure.