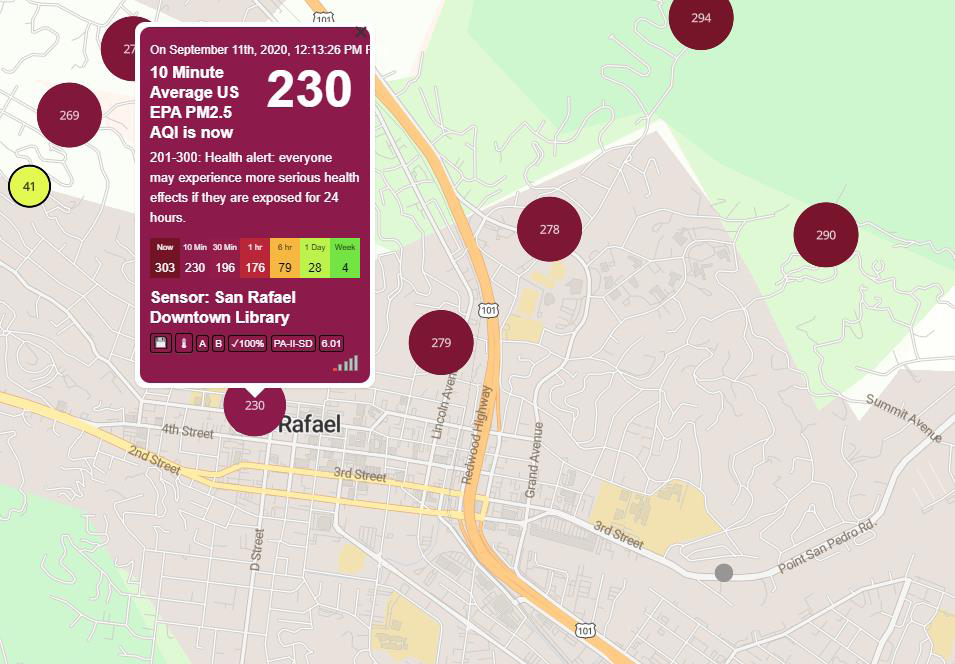 PurpleAir is a real-time air quality sensor that feeds into a continuously updated, crowd sourced map at www.purpleair.com. Particularly useful for geographic-specific and realtime air quality readings, PurpleAir has become a go-to site for many during this fire season to check the air quality in their backyard or in the destination they're heading.
The City is proud to now be a contributing to this crowd-sourced site.  As of September11th a Purple Air sensor has been installed on the roof of the Downtown Library.
Check it out, you can click on the sensor on 5th and E St. to now get a live reading of air quality over at City Hall.