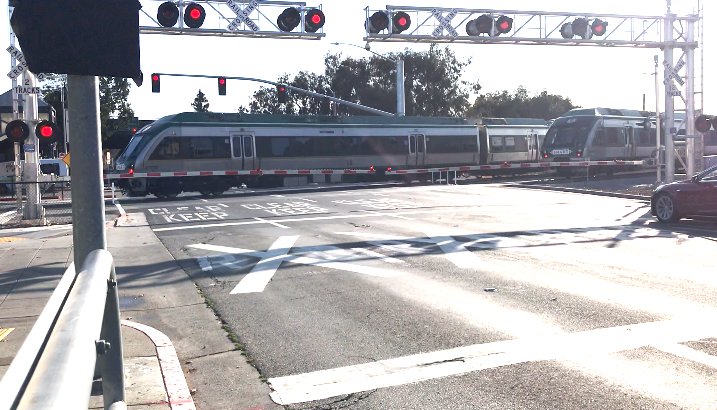 On Sunday, November 17th, SMART began pre-revenue service by running empty trains between downtown San Rafael and Larkspur. It is anticipated that the pre-revenue service will last for several weeks until SMART receives authorization to begin carrying passengers to Larkspur. SMART is running their regular weekday/weekend schedule allowing them to perform their final tests.
City staff have actively monitored train testing during the morning commute hours to better understand traffic impacts, as well as, confirm that the traffic signals respond to the train as originally designed. Over the next few weeks, staff will continue to fine tune traffic signal timing to ensure efficiency and safety. City staff are consolidating thoughts from several departments to produce consistent messages through social media regarding safe vehicular and pedestrian travel. The Department of Digital Services and Open Government will produce video clips illustrating safe vehicular/pedestrian travel, the Public Works' Traffic Division will install cameras and changeable message signs, and the Police Department will issue focused enforcement.
During pre-revenue service, the train horn will sound. On November 21st, the City provided our "notification of establishment" for the Quiet Zone through central San Rafael to Larkspur. The Quiet Zone will be in effect on December 12, 2019! Until that time, the train horn will sound to serve as a reminder to motorists and pedestrians that the train tracks are now active.