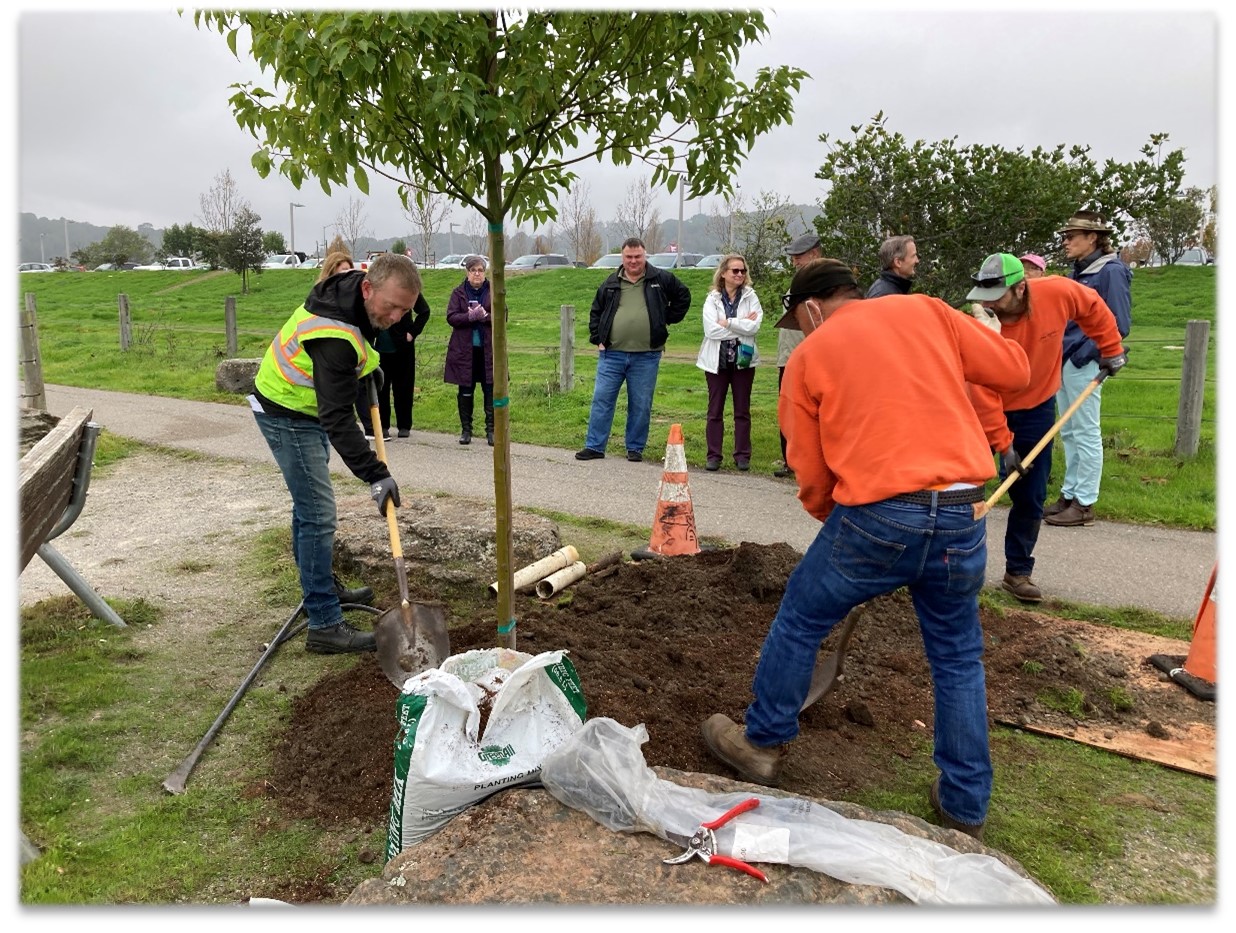 Each year the Parks Department plants a tree for Arbor Day and although the actual day is in the springtime, the observance of Arbor Day can be done throughout the year.  For the Parks Department, their observance of Arbor Day happens in the fall, when there is more flexibility in their schedule.  This year marks the 39th year the Parks Department and the City have observed Arbor Day.
The planting took place on December 8th, out on Shoreline Park.  Parks crew members planted a Camphor tree, Cinnamomum camphora, which was dedicated to former City employee, Ann Bauer, who lost her battle with cancer on October 13th.  With the countless hours spent assisting volunteers with the clean-up of the shorelines around San Rafael, we couldn't think of a more appropriate spot to dedicate a tree planting to her.  She will be missed.
If you'd like to visit Ann's tree, it is located behind the bench, along the upper pathway at Shoreline park, which is easily accessible from the Target parking lot.