Last Thursday, the City of San Rafael – in partnership with the County of Marin, Downtown Streets Team, the San Rafael Chamber of Commerce, and Homeward Bound of Marin – hosted Marin's 1st Annual Community Job Fair.  The results are in – it was a huge success!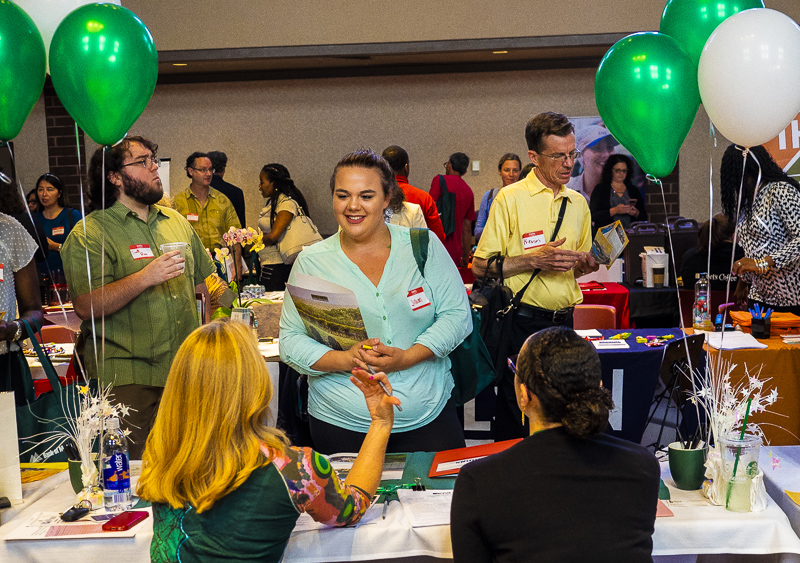 According to Job Seekers ….
Our goal was to host at least 200 local job seekers, but we ended up recruiting over 300!  85% of job seekers felt like the event helped advance their job search, and approximately 2/3 of attendees felt like the event would result in an employment opportunity.  Quotes included:
" Go bigger."
"Have another job fair in the fall."
"This made my job search interesting and fun."
"Excellent 1st effort … companies were well represented … can only get better."
"When's the next one?"
Overall, job seekers appreciated the variety of jobs and the enthusiasm and friendliness of staff members.  Feedback for future event was all constructive – a bigger space with more parking and even more employers. That won't be a problem.  Even with 74 businesses at the event, we still had 19 more on the waitlist.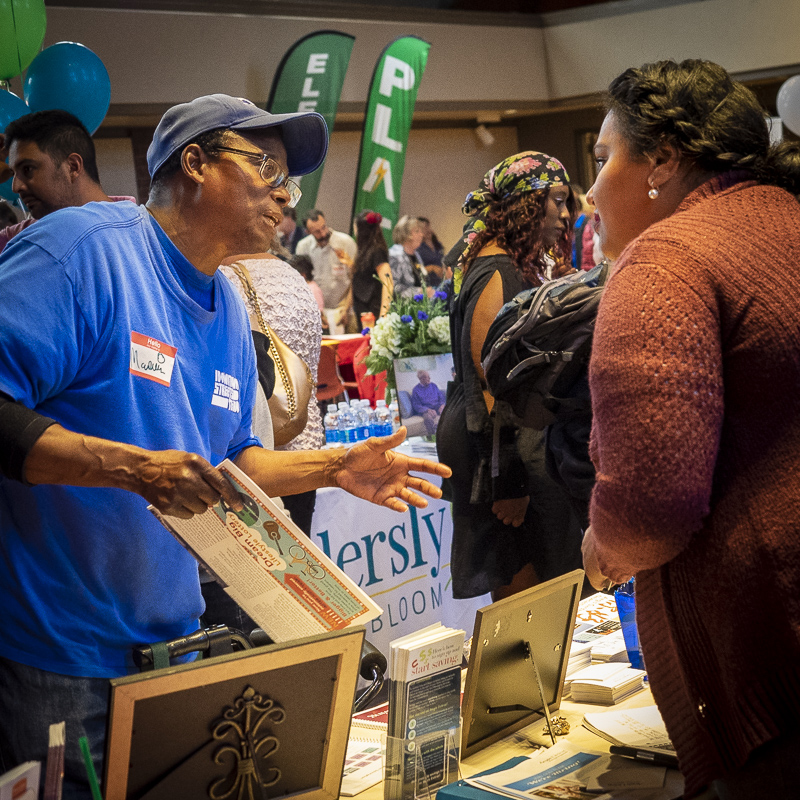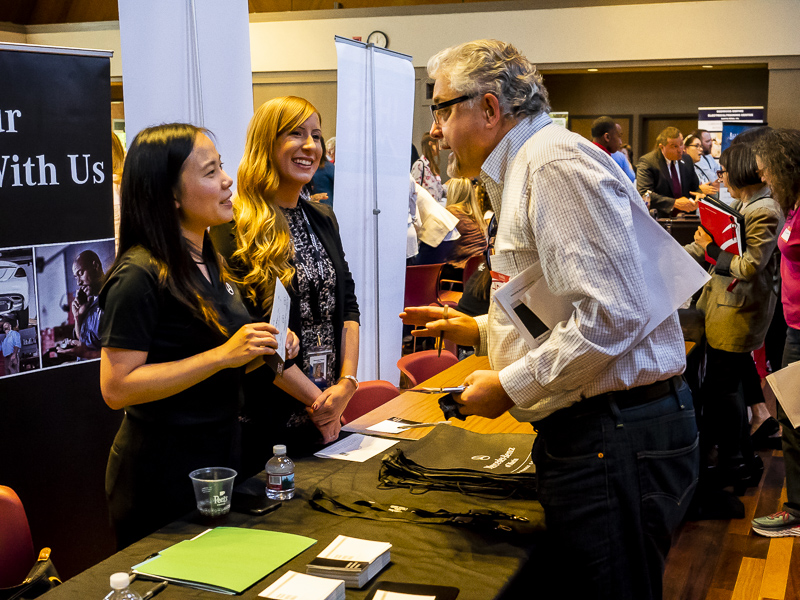 According to Employers ….
Our local employers were equally enthused about the outcome. Across all 74 businesses, the average employer found at least 10 viable candidates for their openings, and there were 13 on-the-spot job offers.  We will be following up with employers in the coming weeks to see how all of the candidates have progressed.  Quotes from employers included:
"Local candidates!"
"The largest job fair we have attended."
"We talked to so many job seekers in such a short period of time."
"All different candidates with different backgrounds."
"We were able to reach job seekers we don't usually have access to."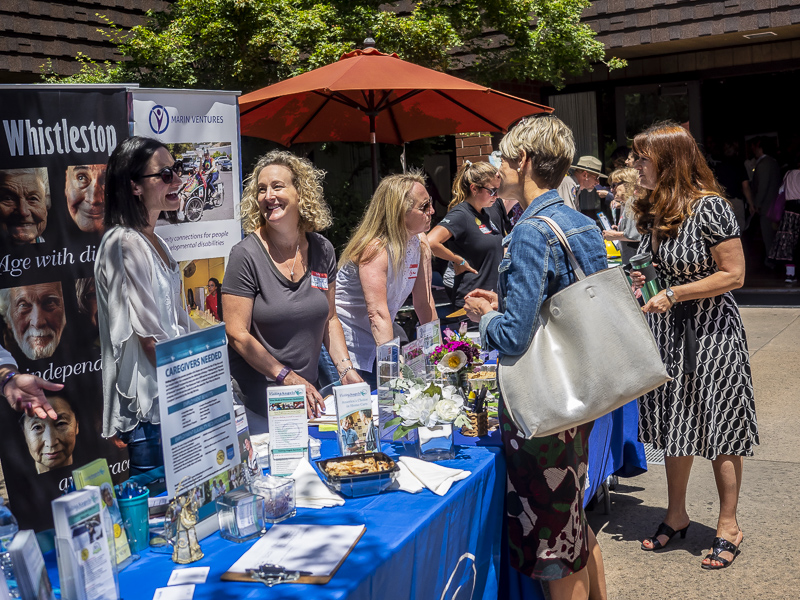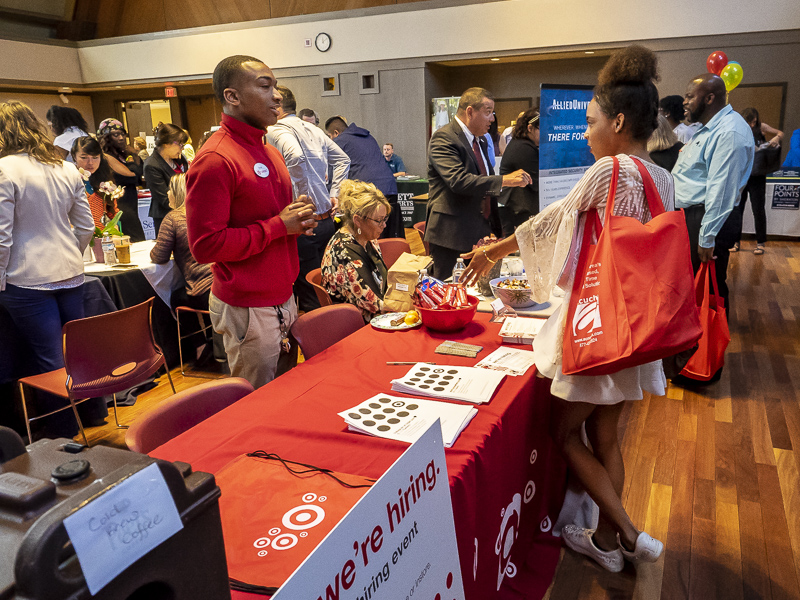 A Huge Thanks to
Our Planning Team:
Caran Cuneo, Eric Peterson, Griselda Olivares, Karen Strolia, Jesse Taylor-Vermont, Emily Maloney, Paul Fordham, Jason Fong & Andrew Hening.  
Our Day-Of Community Volunteers:
Ron Greene, Bette Gundersheim, Cindi Hubbard, Carol Perez, Paula Doubleday, Leslie Ingalls, Jaime Ortiz, Joanne Webster, Sherry Young, Wanda Sarti, Linda Higgins, David Gabriel, Ginny Kuhel, Caroline Jensen, Liz Stone, Susan Danek, Karen Thomas, Tommy Saefong, Elizabeth Manning, Cris Jones, Kimberly Carroll, Abby Danielson, Mary Ryan, Becky Ordin, Chris Master, Lea Del Pomo, Marin Pros, and Leonard Weingarten.  
Our Amazing Employers: