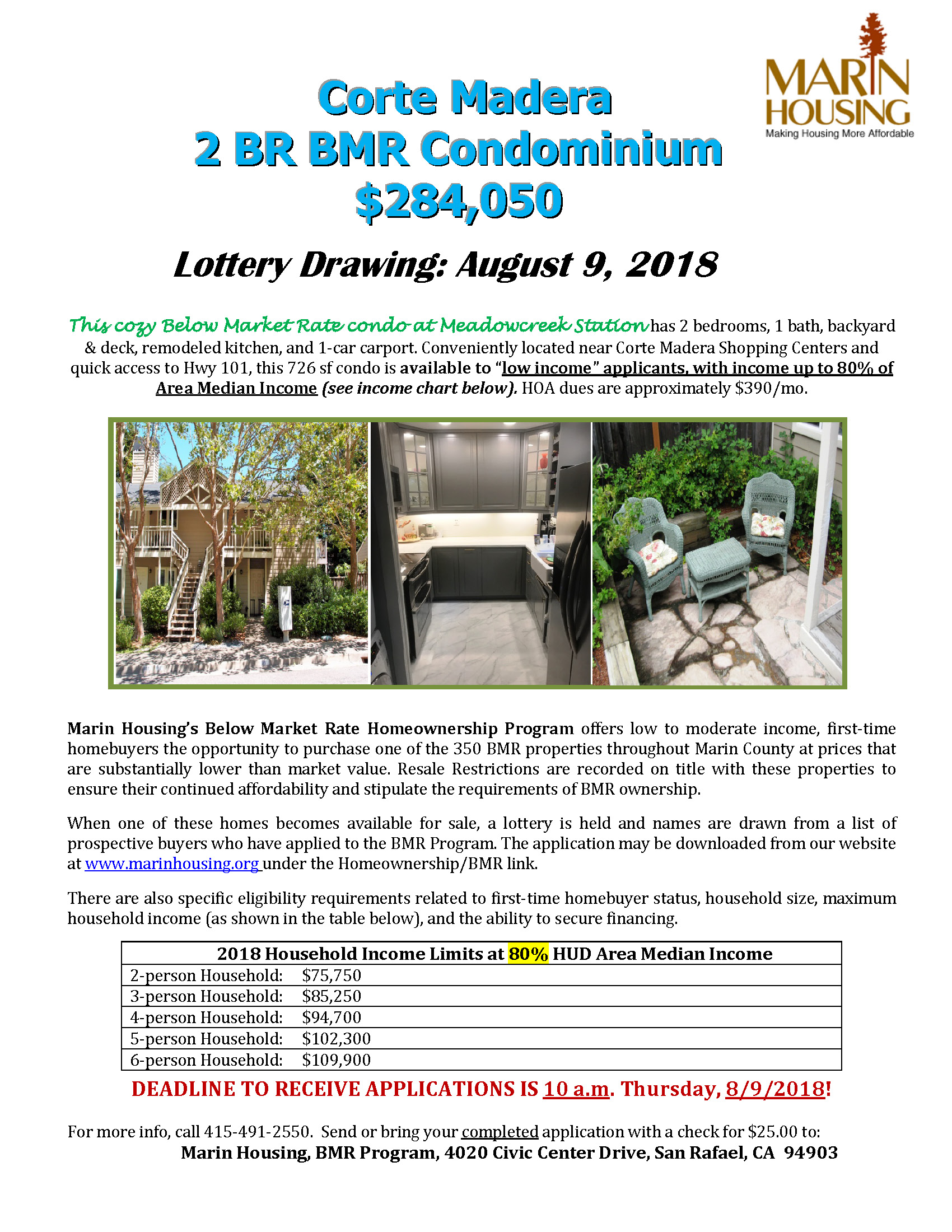 The Marin Housing Authority is conducting a below-market-rate (BMR) lottery drawing for a 2-bedroom /1-bath condominium in the Meadowcreek development of Corte Madera. The application deadline is 10 a.m. on Thursday, August 9th.
Marin Housing's Below Market Rate Homeownership Program offers low to moderate income, first-time home buyers the opportunity to purchase one of the 350 BMR properties throughout Marin County at prices that are substantially lower than market value. Resale Restrictions are recorded on title with these properties to ensure their continued affordability and stipulate the requirements of BMR ownership.
When one of these homes becomes available for sale, a lottery is held and names are drawn from a list of prospective buyers who have applied to the BMR Program. The application may be downloaded from our website.
There are also specific eligibility requirements related to first-time homebuyer status, household size, maximum household income (as shown in the table below), and the ability to secure financing.
For more information, contact the Marin Housing Authority directly at (415) 491-2550.