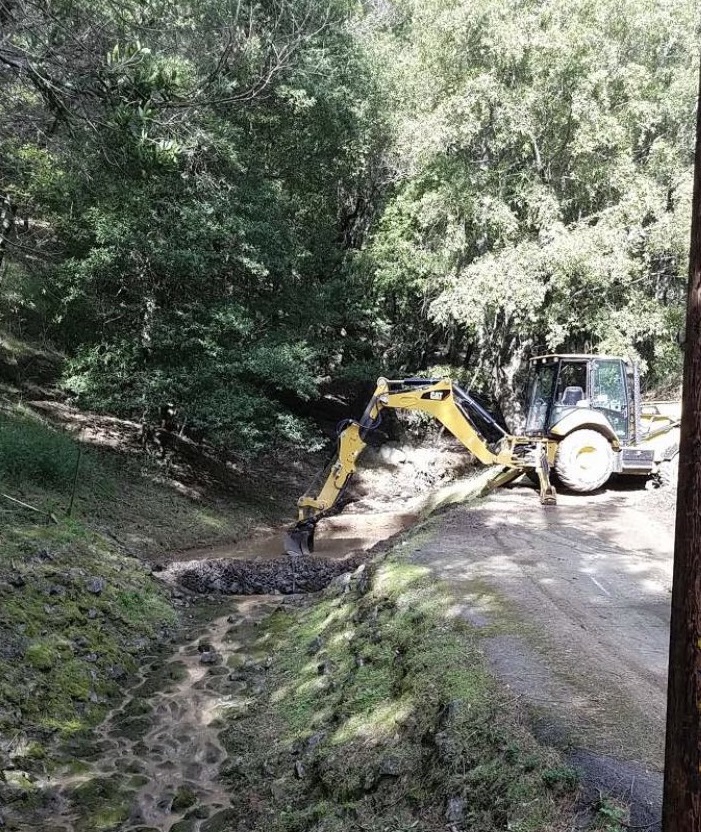 Last Wednesday & Thursday San Rafael received almost 8" inches of rainfall in a 24-hour period over. On Wednesday evening our rain gauge displayed nearly 15 inches of rainfall for the year, 6 of those inches had been collected last 24 hours of that reading. Crazy!!!
Crews from San Rafael Public Works worked around the clock responding to localized flooding calls, blocked headwalls and have since removed over 75 tons of debris from the Mountain View, Glen Park and Robinhood Headwalls. Crews have continued to clean up and address all storm related impacts throughout San Rafael and will continue to do so in preparation for the next storm event.
*Shout out to SRPD and SRFD for their continued teamwork and communication during the evening hours of these recent storms.