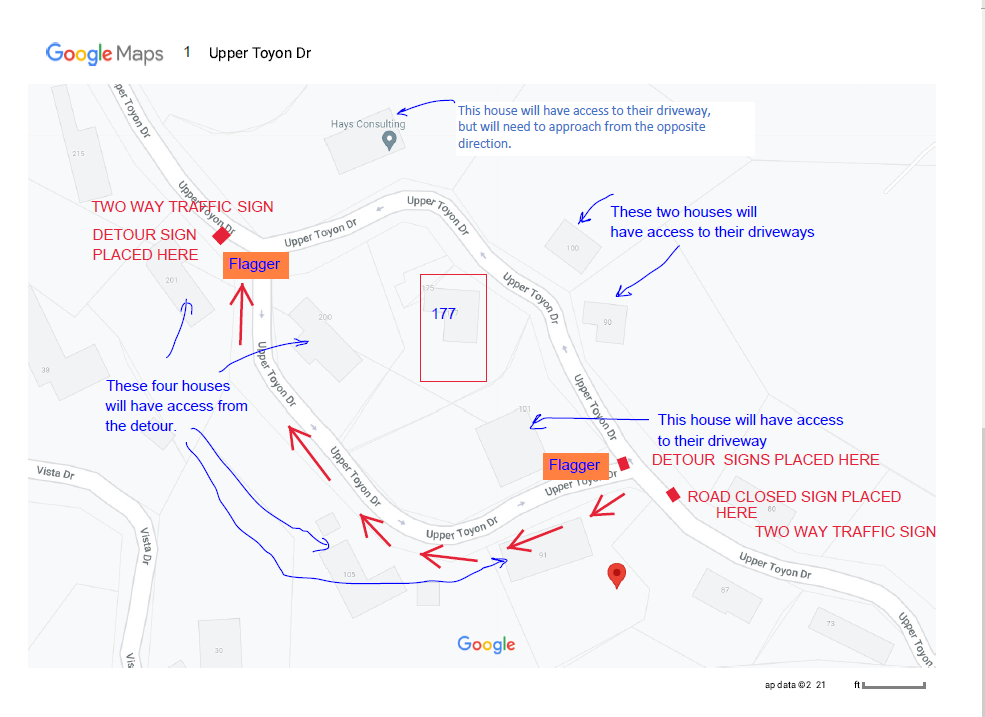 There will an expected road closure  at 177 Upper Toyon and will take place on 10/17/2022 between the hours of 9am-5pm.
This temporary closure is due to a scheduled concrete pour that will require the use of a concrete truck on the road. During the closure, there will be a traffic control team in place to ensure everyone's safety and ability to reach their driveway. Please follow all traffic control signs and directions.
Any questions can be direct to please contact Mitchell Ravizza from CM Peletz CO at (408) 296-8800 ext 4.