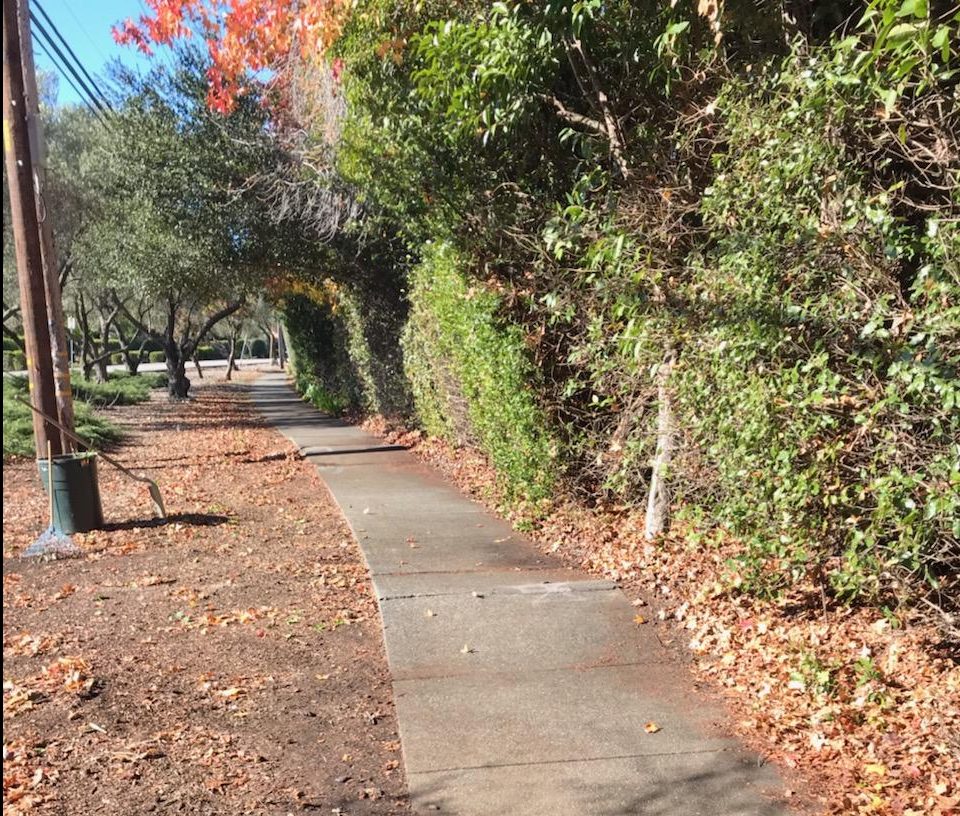 Link to full Parkette Routine Landscape Maintenance Request for Proposals (RFP)
The City of San Rafael (City) hereby requests proposals for routine landscape maintenance.  It is the intent of the City to hire a fully-licensed landscaping contractor that is duly registered and licensed with either a C61 or C27 license in the State of California.  Services shall include routine landscape maintenance at eight of the City's parkettes, all located within the City of San Rafael. Work will include: mowing, edging, pruning, removing litter and leaves, tree maintenance, weeding, irrigation inspection, and other assignments as required.
Proposals shall be submitted by businesses that have a capable and demonstrable performance in the type of work described in this Request for Proposals document.  In addition, all interested businesses shall have sufficient, readily available resources, in the form of trained personnel, support services and financial resources to carry out the work without delay or shortcomings.
The Contractor will be required to perform and complete the tree trimming and removal services by providing all labor, tools, transportation, equipment, materials, and supplies necessary to complete all work. Work must be completed in a professional, thorough and timely manner, in accordance with the standards and specifications as contained in this RFP.
The term of the initial contract will be one year. At the City's discretion, the contract can be extended twice for a period not to exceed two (2) years each time upon proper authorization by the Parties or terminated if the selected contractor is unable to fulfill the duties described.
The City shall retain the lowest responsible and responsive bidder (See Attachment A – Bid Proposal).
Interested businesses are invited to submit proposals in accordance with the requirements of this Request for Proposals (RFP). The proposals shall be submitted to the City of San Rafael Public Works Department, 111 Morphew Street, San Rafael, California 94901 Attn: Talia Smith on or before Wednesday, January 9, 2019 at 10:00 a.m.  Each proposer shall submit one hard copy of the proposal in accordance with the section of this notice entitled "Proposal Requirements."
Link to full Parkette Routine Landscape Maintenance Request for Proposals (RFP)