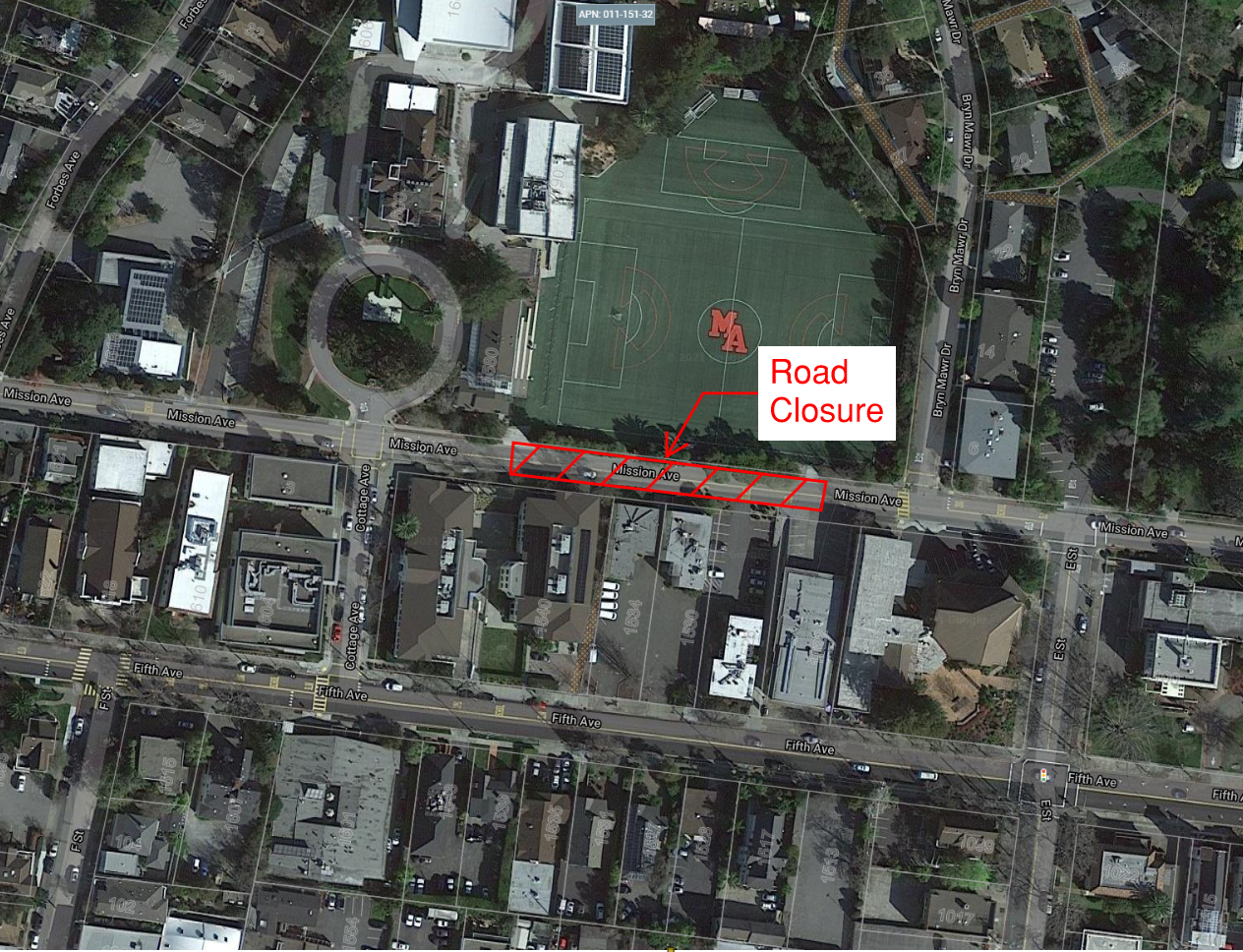 On Saturday, October 16, Overaa Construction will be closing Mission Ave between Cottage Ave and Bryn Mawr Dr from 8 am to 1 pm. This weekend closure is to avoid disrupting children on a school day. During this time, Overaa Construction will be delivering materials for the Marin Aquatic Center development.
Neighboring businesses and and residents have been notified. Please drive with caution and follow all posted directional signals.
For any questions or inquiries, please contact the City of San Rafael Encroachment Permitting team.